Companies that have underground storage tanks now have another example of why the proper maintenance of these tanks is critical.
The state of California recently announced that officials agreed to a more than $8 million dollar settlement with Safeway, resolving allegations that the company violated state environmental laws while operating underground storage tank systems at 71 gas stations across the state.
According to the state's Department of Justice, an investigation into the company's gas stations, Safeway and Vons fuel stations, found that Safeway had failed to install, implement and operate different spill prevention and safety measures since at least March 2015.
The hefty settlement is one of many recently that has involved companies accused of hazardous waste violations. Earlier this year, the state of California asked the federal government to add the former site of Exide Technologies to the National Priorities List. The southern California site where a battery recycling facility once stood has experienced significant soil contamination. Although the company agreed to pay $50 million in clean-up costs, Exide later filed a bankruptcy plan.
For companies that regularly manage hazardous waste, including those with industrial tanks, the Safeway settlement illustrates the importance of operations that do not threaten public health and the safety of nearby communities.
The Case Against Safeway
The case against Safeway stems from what investigators say are recurring violations at the company's gas stations.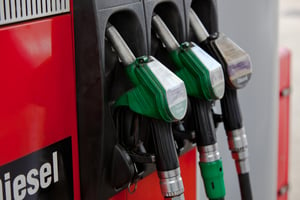 These allegations include evidence that shows failures to:
Install or maintain automatic line leak detectors
Construct, operate and maintain secondary containment systems
Maintain a monitoring system capable of detecting a leak at the earliest possible opportunity
Continuously monitor and conduct required testing of underground storage tank systems
Properly notify local agencies of the release of a hazardous substance
The settlement, which resolved these allegations, included a $7.5 million fine in civil penalties, along with $600,000 to fund supplemental environmental projects and $500,000 for investigative costs.
Safeway also must take the needed steps to address the allegations above, including improving spill and alarm monitoring, employee training, emergency response and hazardous waste management.
How Industrial Cleaning Services Can Help
Industrial cleaning services involve more than keeping a warehouse or facility clean. The top services are integral in helping companies meet environmental regulations and ensuring they avoid costly violations.
As shown in the Safeway legal case, industrial tank cleaning is just one component of maintaining a safe and compliant underground storage tank. When partnering with industrial tank cleaning services, it's important to look for a company that offers a consultative walk-through program.
Some of the allegations against Safeway included safety precautions that in the event of a leak would have helped prevent major environmental damage. A walk-through program would help identify any safety guidelines that are not being met before inspectors find them, or worse, an accident occurs.
Hazardous waste disposal companies that also offer industrial cleaning as part of their services can help to ensure that your waste management practices are meeting all state and federal requirements as well.
Companies that handle and store any type of hazardous waste should always have an emergency reponse plan that includes employee procedures and cleanup protocols. The top industrial cleaning companies or hazardous waste management companies will help you improve your own internal processes so that you can respond to any incidents in a timely manner with the goal of a better outcome.
Industrial Tank Cleaning Services Near Me
Avoiding serious fines and poor public image consequences often means taking the steps necessary to ensure your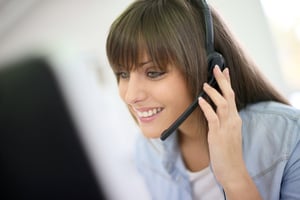 business, its workers and the community are safe from potential risks. For companies that have underground storage tanks, proper maintenance and prevention is needed to ensure you are protecting what often isn't visible to the eye.
Partnering with an experienced and professional tanking cleaning company that is experienced in hazardous waste management is important to protect your investment in equipment, your employees and your business.
Top industrial cleaning companies should:
Be bonded and insured: A cleaning company will deal with expensive equipment like holding tanks, so it's important to ask for insurance verification for both workers' compensation and general liability.
Be certified to handle hazardous waste: If your tank holds hazardous waste, your cleaning company may have to remove waste from your property after the cleaning process.
Provide emergency response: While industrial tank cleaning can be a routine service, it's a good idea to hire a company that is experienced in emergency situations especially if you have hazardous chemicals inside your tank.
Clean using biodegradable agents: Companies that use biodegradable cleaning agents when possible during the tank cleaning process will help you avoid adding one more chemical to your hazardous waste streams, or avoid contaminating the tank when you refill it with your fluids.
Provide you with references: Reputable companies should always be willing to provide you with references of their work. Reach out to other businesses that have hired the vendor so that you can hear about those companies' experiences.
Because tank cleaning services are often performed as part of an ongoing contract, ask about the terms of the contract, such as if and when you can cancel and whether signing a contract affords you a better deal.
While companies like Safeway may be able to come out on the other side of a major fine with no lasting damages, smaller- to medium-sized companies may not fare as well. It's critical to have an experienced waste management or specialized cleaning company to partner with in order to ensure all regulations in your industry are met and that your hazardous waste is safely maintained.