Industrial facilities are no stranger to needing specialized cleaning services to ensure safety standards are met.
If you're on the hunt for an industrial cleaning company to help keep your equipment in top condition, it's critical that you choose an experienced partner that provides the type of specialized services you need.
It's important to keep in mind as you search that industrial cleaning is not the same as commercial cleaning. Industrial cleaning companies specialize around industrial needs and are trained to work in a manufacturing or other industrial setting. Commercial cleaners typically focus their efforts on office environments, events or other types of commercial businesses where customers or the public are present (schools, restaurants, etc.).
Industrial cleaning companies also recognize that you have tight deadlines, may run operations around the clock and that shutting down operations is costly. They have the tools to both quickly and thoroughly clean an industrial space, but can also work with your production schedule to minimize downtime.
As you search for the right cleaning company, here are three things the top industrial cleaning companies should offer to help you narrow down your search:
Specialized services
A walk-through service
Biodegradable cleaning agents
Specialized Services
As we mentioned above, an industrial cleaner may offer services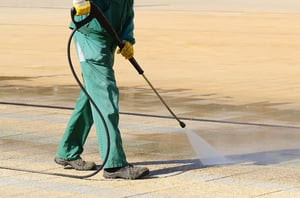 that sound similar to what a commercial cleaning company may offer. However, industrial cleaning services and commercial cleaning services are NOT the same.
The top commercial cleaning companies may be very good at what they do and offer excellent janitorial services or routine care of office buildings, but the top industrial cleaning services are specialized in serving industries that require a higher and more complicated level of care.
Industrial cleaning companies offer a wide range of services that are tailored toward industries like factories, warehouses, distribution centers, manufacturing facilities, power plants, medical facilities like hospitals, and pharmaceutical production facilities.
If you're wondering whether your company requires these specialized services, it's best to dive into what some of them entail.
Deep Cleaning Services
Deep cleaning, or heavy-duty cleaning, requires precision, time, and moving and dismantling heavy equipment. That's because out-of-sight sources of buildup often become breeding grounds for mold, rodent and insect infestations, allergens and pathogens.
An industrial cleaner uses specialized techniques and equipment to target these hidden locations to achieve a complete clean. This may include pressure washing, disinfection and exhaust system cleaning, among other services.
Tank Cleaning Services
Dirty tanks can impact the quality of your product and reduce the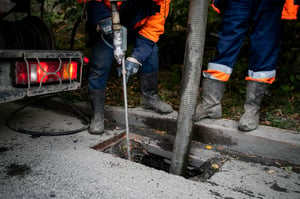 machine's efficiency. Industrial tank cleaning services tear away the scale, sludge, sediment and crystallization that can build up.
If you have a tank on your property, you likely require the services of an industrial cleaning company, especially if:
An indicator alerts you that there might be a problem going on inside
You have an upcoming tank inspection and need to take the tank out of service
You are swapping contents inside
A mechanical failure has occurred
Storm Drain Cleaning
Commercial cleaning services typically don't handle storm drain cleaning. However, the top industrial cleaning companies will set up a regular storm drain cleaning schedule so that these drains stay clear and work as they should.
Because oil and chemicals can cause a toxic and dangerous mess, the best industrial cleaning companies will send trained crews who are experienced in storm drain cleaning.
Mold Remediation
Mold is commonly found in industrial environments. However, it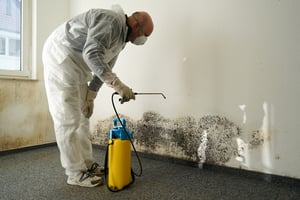 should not be treated as routine because it can be difficult to remediate.
The best industrial cleaning companies will offer mold remediation services, which is NOT the same as mold removal. Mold remediation is a multi-step plan to make your space less hospitable to mold so that periodic cleanings will keep it managed in buildings.
Top industrial cleaning companies will first perform a mold inspection that identifies and repairs the source of the problem. They also dehumidify the affected areas, contain the area to prevent mold spores from spreading and treat the mold with an agent that lifts if off any structural surfaces.
Because some materials not part of the structure may need to be removed if they have been affected by mold, it's important to work with an industrial cleaning company that also offers hazardous waste disposal.
Finally, a top industrial cleaning company will vacuum the area with a HEPA vacuum that captures the mold and improves indoor air quality, and then apply an antimicrobial agent that offers a final protective coat.
Emergency Response
One of the most overlooked services that every top industrial cleaning company should offer is emergency response. Even with protocols in place, mistakes or accidents will happen. An emergency response team understands the urgency of the situation and can manage this emergency event.
An industrial cleaning service should also be certified in hazardous waste management and disposal so that it can be readily available should you need cleanup and disposal services.


A Walk-Through Program
The top industrial cleaning companies offer a hazardous waste walk-through program. Consultative in nature, a walk-through program involves the cleaning company touring your commercial facility. This allows these industry experts to take notes, discuss your concerns and identify any problem areas along the way.
With regulations changing frequently, it can be difficult to keep up-to-date and know whether your operating procedures are compliant. There are several state regulations that apply to many of the areas of your business we discussed above, from tank cleaning to storm drain cleaning.
For larger companies that operate in multiple regions across the United States, it can be challenging to keep track of which regulations apply to which facilities. Even business owners with years of experience can struggle with knowing which regulations they are subject to in their specific states.
A high-quality industrial cleaning company with experience in hazardous waste management will take the burden of keeping up with continually cleaning federal laws and different state laws so that your staff can focus on their roles within the company.
A walk-through program also allows the cleaning company to provide you with a more accurate estimate based on the services you need.
Biodegradable Cleaning Agents
Cleaning agents are an often-overlooked factor when searching for an industrial cleaning company. Clients often assume that a cleaning company knows what it's doing and that it chooses the right cleaning products for the job.
However, a cleaning agent can do more harm than good in some circumstances.
First, a qualified cleaning service should ALWAYS be able to tell you precisely what cleaners they use for each project. Different cleaners may be necessary for crystallization and build-up. The top industrial cleaning companies have a list of products they may or will use on your equipment, so be sure to request it.
Second, the top industrial cleaning companies should use biodegradable cleaning agents when appropriate. Inevitably, some chemicals will enter environments in an industrial setting, but it's critical not to contaminate the area when cleaning it. That environment includes your own facility.
For example, companies that use biodegradable cleaning agents during the tank cleaning process will help you avoid adding one more chemical to your hazardous waste streams AND avoid contaminating the tank when you refill it with your fluids.