Keeping your warehouse clean can feel a bit like an uphill battle that is impossible to win.
The amount of grime, dirt and other build-ups that often accumulate in industrial facilities can make even Mr. Clean feel overwhelmed.
From routine cleanings to the decontamination of entire facilities when the unexpected happens, partnering with a professional industrial cleaning company can provide the services you need to keep your workplace a clean environment.
Here are some of the industrial cleaning services you can expect from an experienced and professional cleaning company.
Routine Deep Cleaning Services
Dirt, grime and other build-ups can accumulate in facilities, like
industry and manufacturing spaces, hospitals, factories, pharmaceutical manufacturers and distribution centers.
That's because many of these spaces operate around the clock and include high-traffic places. A consistent cleaning plan that uses specialized techniques is important to avoid harming expensive machinery.
Some common solutions that industrial cleaning services include are:
Floor cleaning and refinishing
Carpet and upholstery cleaning using heavy-duty vacuums with HEPA filters
Steam cleaning or pressure washing floors and loading docks
Window and glass cleaning
Industrial equipment cleaning
Restroom and office cleaning
Cafeteria cleaning
Exhaust systems
While these services are commonly part of a routine cleaning plan, there are additional solutions you may need for your facility, such as the ones outlined below.
Tank Cleaning Services
If you are in food processing, cosmetics, oil and gas refining, or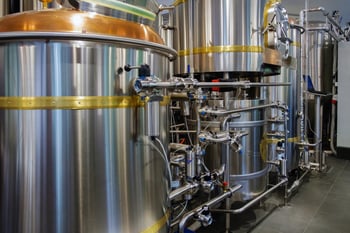 pharmaceuticals, storage tanks are essential for the manufacturing process.
There are many reasons why it is necessary to have your tanks cleaned, from a product change to contamination from foreign substances. Regular periodic maintenance should also include tank cleaning. That's because over time, sludge and scales can build up on the tank's walls and baffles.
Any accumulation of debris can reduce the efficiency of the tank and pose potential environmental hazards. Contamination from organic or inorganic materials may contaminate products as well.
Qualified companies will use specialized equipment, cleaning agents and technology to clean storage tanks completely.
Storm Drain Cleaning
It is common for drains in factories and other commercial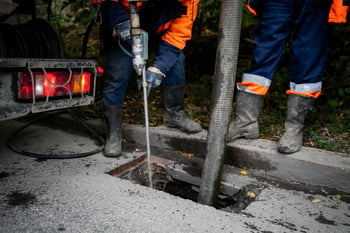 properties to become clogged with run-off from products used frequently. For example, grease, oil and production waste can accumulate in storm drains, causing line backups and blockages. If a backup becomes too severe, flooding can occur.
Storm drain cleaning is a specialized service that requires an expert level of knowledge to safely complete. Cleaning professionals will use specialized equipment to disintegrate blockages and flush away any remaining debris.
Mold Remediation
Mold is common in a lot of different structures. All it takes is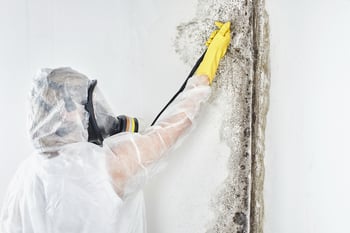 some light and moisture, and you could face a mold problem.
Some industrial cleaning services will offer mold removal or remediation services. It is important to note that removal and remediation are two different things. While mold removal will eliminate the fungus, mold remediation companies play a bigger role in ensuring long-term solutions.
The best industrial cleaning companies that deal with mold will offer remediation services by implementing a multi-step plan to keep fungi at their natural levels. This process will keep mold outbreaks at bay.
A mold remediation plan will typically include:
Testing to determine which type of mold is growing
An inspection that identifies the source of the problem that is leading to mold growth
Dehumidification of the affected areas to deter future mold growth
Containment of the site to prevent mold spores from spreading to other areas
Removal of any materials not part of the structure that mold has affected
Treatment of the mold with an agent that lifts it off any structural surfaces
Vacuuming of the area with a HEPA vacuum that captures the mold
Application of an antimicrobial agent that offers a final protective coat
Highly trained industrial cleaning services with experience in mold remediation will also test and identify other areas of the property where mold growth may not be visible yet, but where the conditions are right for mold to develop.
Emergency Response
While many businesses only consider industrial cleaning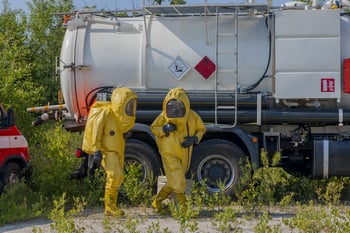 companies for routine services, it is important to consider that you may need help if an emergency occurs.
Companies that handle hazardous waste should always have an emergency response plan that includes a hazardous waste disposal company and or a certified cleaning company. Establishing a relationship with both companies in advance with a cleaning program may lead to faster response times and no surprise prices. A relationship also assists with knowing what substances are present.
As part of the emergency response, an experienced industrial cleaning service will clean your entire facility, as well as minimize any hazardous waste contaminants so that your team can safely and quickly resume operations.
Other Services
These are just a few of the services that commercial cleaning companies provide. Other services may include the cleaning of specific equipment, pump stations, bins, hoppers and more.
It is a good idea to see if the industrial cleaning company that you are considering offers a walk-through program. Walk-throughs are collaborative and offer companies an opportunity to identify potential areas of concern.
During a walk-through, the cleaning company may go over what areas of your industrial facility should receive routine cleaning and disinfection and how often. A cleaning expert can offer advice on current internal cleaning procedures that you have in place to ensure that employees are meeting all state and federal guidelines.
The proper cleaning of your equipment and facility is an often overlooked part of your business. The best industrial cleaning company will work with you to minimize any downtown and costs associated with these important cleanings so that you can protect your business, employees and customers.