Knowing which hazardous waste disposal company to use for your waste disposal can be daunting unless you know what to look for.
Ultimately, as a hazardous waste generator, you are responsible for the waste you generate from "cradle to grave." So, choosing your vendor must be a carefully considered process, taking into account reliability as well as cost.
What Kind Of Vendor Do You Need?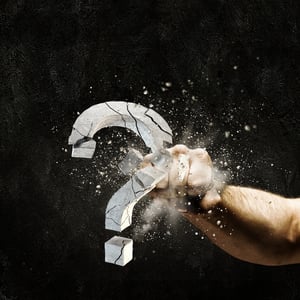 When it comes to hazardous waste disposal companies, the old saying "You get what you pay for," has never been more true.
The best vendor for you isn't necessarily the least expensive one. Don't trade short-term cost savings for long-term liabilities. The news is littered with companies being fined for hazardous waste violations. And in the worst case(s), business owners going to prison.
It is important to ensure that the vendor you choose has the ability to transport the hazardous waste you are generating. That way you can make certain that your hazardous waste is taken care of appropriately and legally.
If you are a business that produces a number of hazardous wastes, make sure the hazardous waste vendor you use has experience with all of them.
A quality vendor will also be able to identify wastes (profiling and testing them), transport them to recycling and disposal sites, and prepare manifests and other paperwork.
How To Determine If A Vendor Follows Legal Requirements?
It's a good idea to conduct yearly environmental audits of vendors handling your hazardous waste. As can happen with any business, a reliable environmental vendor can become unreliable.
A simple method is to check the DTSC Registered Hazardous Waste Transporter Database.
Knowing who you are about to do business with will eliminate any potential issues as your waste gets transported.
Questions To Ask And Information To Obtain From Potential Hazardous Waste Vendors
In order to properly select a hazardous waste company in Los Angeles, vendors must be able to document compliance history, credentials, insurance coverage, and statement of qualifications by providing information on the following items or areas:
Are they financially sound? (e.g., Dun & Bradstreet report, Bank letter of credit, etc.)

Are they properly permitted for the transportation, storage, treatment and disposal of waste identified at the facility?

Are they able to demonstrate a good sound history of regulatory compliance?

Do they meet minimum insurance requirements and have coverage for accidents?

Do they have adequate personnel that are properly trained?

Are they able to provide a statement of qualifications (SOQ)?

Do they have procedures for dealing with unknown chemicals?

Are they able to provide a list of capabilities/services? (e.g, transportation, disposal, treatment, identification of unknowns, etc.)

If using subcontractors, are they able to identify which companies are utilized and for what activities?

Are they able to identify how materials they handle will be managed?

Are they able to provide a list of references on past related projects?
Summary
California has some of the strictest hazardous waste regulations in the country. So finding a hazardous waste disposal company that can handle your type of waste and meet all the requirements that are listed above is essential for any company looking to establish a strong relationship and reduce their liability.
In the short-term, companies that jump on the least expensive approach to their hazardous waste problems usually end up regretting it. And, in some cases, end up with substantial fines.
In the long-term, the benefits you will realize from an approved and financially sound hazardous waste management company will protect your own business and ensure that your waste is taken care of appropriately.