The Exide Technologies case illustrates the importance of having a disposal plan in place when soil pollution occurs.
In southeast Los Angeles, soil testing revealed contaminated soil left behind from decades of pollution from the Exide Technologies battery recycling plant. A news report in 2015 revealed that California regulators believe as many as 10,000 homes in that area could have experienced lead poisoning or been exposed to unacceptable high levels of lead exposure.
The state of California is now asking the federal government to add the former site of Exide Technologies, which has experienced heavy soil contamination, to the National Priorities List. The approval process, which could take up to two years, would make the site eligible for millions of dollars in clean-up funds.
Lead contamination in soil can be problematic in many ways. Discovering this environmental and human health hazard can halt a construction project for a significant time if a plan to remove it isn't quickly implemented. Contaminated soil can also lead to costly financial penalties and damage to your public reputation if it's found that your business contributed to the pollution or didn't remedy it in a timely manner.
The Exide Technologies Case
The California Department of Toxic Substances Control estimates that lead, arsenic and cadmium seeped into the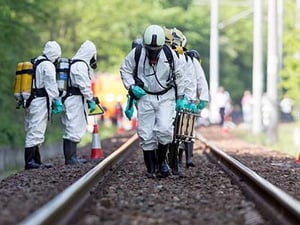 ground and contaminated parks, schools and homes in several Los Angeles neighborhoods.
Although the state has committed $700 million to the clean-up efforts (Exide Technologies' owners abandoned the property through bankruptcy), the DTSC needs an estimated $150 million to investigate nearby industrial properties to determine if additional remediation services are necessary.
However, the process for becoming a Superfund set and qualifying for additional federal dollars is long and requires a high enough score on the national hazard ranking system. This system provides a numerical value based on environmental risk.
Although the U.S. Attorney's Office and Exide came to an agreement that would avoid criminal charges for Exide in exchange for the cleanup of the site, the company later reneged and instead filed for bankruptcy and site abandonment. In 2020, an unnamed affiliate of the a U.S. private investment firm bought Exide Technologies at a court-supervised auction.
How Soil Contaminants Happen
Causes of soil pollution can vary since heavy metals and other contaminants can infiltrate the soil in the environment in any number of ways. Soil pollution occurs when hazardous substances are buried or have spilled into uncontaminated soil. This can occur when humans apply chemicals like the use of pesticides and fertilizers on agricultural lands or through accidental spills during industrial activity.
Common soil pollutants include lead, arsenic, polyaromatic hydrocarbons (PAHs), copper, zinc and nickel.
It's also important to note that soil contamination can lead to secondary contamination of water supplies.
Water and soil pollutants can also occur through neglectful human activity, such as the improper disposal of hazardous chemicals and substances that can result in toxic effects on the environment. The presence of heavy metals always has the potential to cause adverse effects on human lives if not properly managed.
In the case of Exide Technologies, soil testing revealed pollution at the battery recycling plant as the root cause of soil degradation.
Often, project managers do not know that the land underneath them is contaminated. They may not discover this until the soil is excavated and taken to a nearby landfill for disposal. At the landfill, the soil is tested for contaminants before final disposal.
If these tests reveal that there are high enough concentrations of industrial pollutants present in the soil, you will be responsible for arranging for that contaminated soil to be transported from the landfill to the appropriate facility that WILL take the soil.
How Hazardou

s Waste Disposal Services Can Help
As a project manager, searching for a landfill that can accept your industrial waste can be frustrating and time-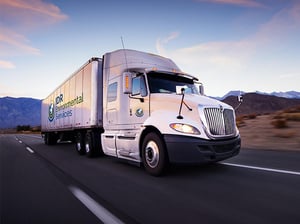 intensive. It's also important that if your company regularly generates waste that has the potential to pollute soil that you have a plan in place to not only prevent this but quickly react should an incident occur.
Hazardous waste disposal companies can help in both situations, removing contaminated soil so that your project or regular day-to-day business can continue on track.
Professional soil disposal services can transport your soil to the appropriate facilities, even if those landfills are located out of state in order for it to be treated and disposed of legally. Experienced disposal companies have developed connections with hazardous waste disposal sites throughout California and across the United States.
More Services A Disposal Company Should Offer
The best disposal companies also offer hazardous waste determination through sampling and profiling. A licensed contaminated waste removal company will test and classify soil early in the process so you aren't surprised by a positive sample at the landfill. This has an additional benefit: If the soil isn't hazardous, you won't have to pay the added costs that often come with specialized hazardous waste removal services.
The best soil contamination services also help you develop a transportation plan, complete regulatory paperwork, and provide proof that your contaminated soil has been properly disposed of to keep for your records.
Here are a few additional tips:
Only work with certified companies that are registered with the DTSC
Avoid

hazardous waste brokers

that will act as unqualified middlemen and drive up costs
Check to ensure a disposal company has experience in your particular type of soil contamination
Finally, a disposal company that offers a hazardous waste walk-through program can help you identify potential contaminated soil through sampling and testing, as well as identify any potential problems with that you may not recognize in your waste management plans. These programs are consultative in nature, assist with the prevention of soil pollution and put you on a proactive path that protects your business in the long run.