If your company is a hazardous waste generator, you know the importance of employee training when it comes to the proper handling and storage of these dangerous substances.
However, having a training program in place isn't enough. The training your company offers in hazardous waste management must be thorough, and it must be continually updated to reflect any changes that have occurred at your facility and any new guidelines that have been put into place by regulatory agencies.
Here are 5 areas your hazardous waste training should focus on to ensure you've covered your bases and are prepared in the event an accident occurs.
1. Training Requirements Specific To Your Location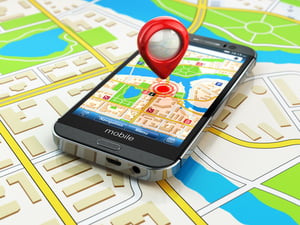 The Resource Conservation and Recovery Act (RCRA) mandates that both large quantity and small quantity hazardous waste generators must ensure their employees are properly trained in the handling and storage of hazardous wastes.
These regulations cover a wide variety of areas, from how quickly employees must be trained before they can work unsupervised, to how often refresher training is needed. In general, training regulations small quantity hazardous waste generators must follow are not as stringent as those of large quantity generators.
However, there is one important note to keep in mind regarding specific requirements. While federal regulations may differ from state regulations. If your business is located in a state with more stringent requirements, you must follow those. What qualifies you as a large quantity generator versus a small quantity generator may differ by state as well.
Knowing the training requirements that are specific to your location is essential in ensuring your hazardous waste training meets all necessary regulations.
2. Storage And Handling Of Hazardous Waste
As we mentioned above, the RCRA requires that employees who work for hazardous waste generators must be properly trained in the handling and storage of these wastes.
But what should this training encompass? Your hazardous waste training should be thorough, covering a wide variety of topics that fall under handling and storing hazardous wastes.
For example, here are a few topics not to overlook:
How to properly separate chemicals from one another as to not create a chemical reaction
Where storage containers should be located
What kind of ongoing training opportunities are available to employees
How to profile and test hazardous wastes for identification
What your plan is to transport hazardous waste to a disposal site
Not being comprehensive in your handling and storage training can have costly ramifications. Just ask CarMax, which was fined $1.6 million in 2020 for not properly handling its hazardous waste.
It's important to note that you may have overall training procedures for all types of hazardous waste, but you also may have to implement handling and storage training for specific materials you have on site as well.
For example, certain types of solvents are incompatible with materials such as oxidizers. Incompatible chemicals can create an explosive situation. These solvents will require specific procedures for their proper handling and storage.
3. Labeling Procedures That Are Company-Wide
Part of the training you provide to employees likely includes understanding why it is important to properly label hazardous waste containers. Hazardous waste labels are some of the most important tools in ensuring safety when storing and handling waste.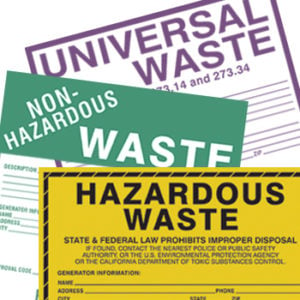 Hazardous waste label requirements typically consist of including information such as:
The date upon which accumulation has begun
What type of information should be on the label (name of substance, composition and physical state, and name and address of the generator)
A diamond hazard label that signifies the primary hazard, such as an explosion
Where the label must be placed
Again, label requirements can vary among states, so it's important to determine which regulations you must follow in your particular location.
However, one part of training that is often overlooked are the procedures for HOW to label. An important industry standard that should be part of your hazardous waste training should focus on best practices used for marking your containers.
For example, all personnel should use the same method to label containers. This may include handwritten or prepared labels. All old labels should be removed, washed off or blackened out. It's important to have a procedure in place for your company so employees know which method should be used.


4. How To Respond To Emergencies
Any hazardous material training you provide should also include site-specific information for an emergency response. This is an important area to focus on because should an emergency occur, how your employees respond can be a matter of life or death.
One way to do this is through a hazardous waste contingency plan. In fact, according to federal and state regulations, every hazardous waste generator is required to have one. This plan outlines the company's program to minimize hazards to human health and the environment from fires, explosions or an unplanned sudden release of hazardous waste.
As part of your training protocol, every employee should be up to speed on the details of this contingency plan.
Your plan may vary depending on the amount of hazardous waste you generate. For example, small quantity generators have fewer requirements than large quantity generators. In general, however, your contingency plan will include information such as:
Contact information
Where emergency equipment is located
Emergency telephones
Any additional emergency procedures that have been put into place
Employees should also be aware that the company must maintain at least one copy of the contingency plan at the facility, but if multiple copies are available, let your employees know where each is located.
If you're still not convinced, here's proof why a hazardous waste contingency plan should be part of your hazardous waste training and preparation.
5. Up-to-date Analysis On The Effectiveness Of Your Training
You may think the training protocols you have in place are adequate, but are you sure? Making sure all training procedures are up to date can feel like a full-time job, especially as regulations continue to change.
Taking advantage of a hazardous walk-through program can help put your mind at ease. A hazardous walk-through program provides an evaluation of whether your hazardous waste procedures and operations are meeting all federal and state regulations. This includes the hazardous waste training protocols you have in place.
Experienced technicians who are current on both federal and state laws will pinpoint any areas of concern, as well as provide cost-effective and simple solutions to rectify hazardous waste violations. Many times, the solutions require only minor changes in procedure.
It's important to note that a walk-through is NOT an audit. It's simply a tool used to determine what areas of your operation need to be addressed so that you are meeting all hazardous waste regulations, including safety training.
Having this up-to-date analysis on your training procedures can ensure all areas of concern are fixed...before you have a Department of Toxic Substances Control (DTSC) inspection.