If you're a hazardous waste generator, you know the consequences of proper storage and disposal violations, and how they can be costly to your bottom line.
Bureaucratic red tape can be frustrating for any business, but state and federal regulations are put into place to protect the environment and health of the public. Following hazardous waste laws is imperative for the safety of your employees and the community as a whole.
Yet, one of the most frequent violations issued occurs when a company does not follow hazardous waste label requirements.
Cutting corners in an effort to save money may end up costing you more in the long run in fines, and maybe even your business depending on the severity of the violation.
If you are a hazardous waste generator who accumulates hazardous waste onsite in containers, you must follow the regulations set forth by the Resource Conservation and Recovery Act (RCRA). These regulations include proper labeling, marking and placarding requirements for hazardous waste containers.
Below we'll explore what these regulations entail to help you properly mark and label your hazardous waste containers.
California DTSC Guidelines
The California Department of Toxic Substances Control (DTSC) provides its own set of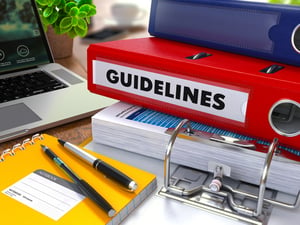 requirements that hazardous waste generators must follow when it comes to proper labeling. These requirements cover important topics like accumulation date, material composition and generator information.
The date upon which each period of accumulation begins must be clearly marked and visible for inspection on each accumulation unit.
While being accumulated on site, each generator tank or container must be labeled or clearly marked with the words, "Hazardous Waste."
Each container and portable tank in which hazardous waste is accumulated must be labeled with the following information:

Composition and physical state of the waste
Statement or statements that call attention to the particular hazardous properties of the waste
Name and address of the generator for emergency responders
Containers and tanks used by the generator to collect or consolidate wastes initially accumulated in other containers or tanks are subject to the same labeling requirements. The initial accumulation and "90-day period" dates on the "collection" container/tank must be the oldest of the initial accumulation and "90-day period" dates from the various containers/tanks emptied into the "collection" container/tank. This may require dates to be changed if wastes from "older" containers/tanks are added to the "collection" container/tank.
In some cases, containers are continuously reused for accumulation of the same waste stream, such as when drums used to initially accumulate waste, which when full are emptied into larger "collection" containers. "Recurring use" labels may be used on such containers to revise the initial accumulation and "90-day period" dates (without having to change the other labeling information). If the container is emptied at least once each day, the word "daily" may be used in the date area of the label.
DOT Requirements
The U.S. Department of Transportation (DOT) requires hazardous waste generators to label and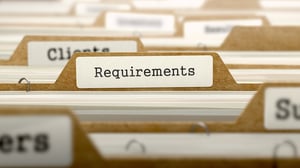 mark each package of hazardous waste before transporting the waste off site. The generator must placard the waste or offer hazardous waste placards to the initial transporter.
For shipments of hazardous materials and wastes, the DOT requires each non-bulk package (maximum capacity no more than 119 gallons) to display, at a minimum:
The proper shipping name and identification of the hazardous material
The name and address of the shipper and/or the designated recipient
The diamond hazard labels for the primary (and most subsidiary) hazard classes of the hazardous material
The DOT also requires that labels be properly placed on the container so that they are not missed by handlers. The labels must appear in their entirety and should not be placed near any other markings on the surface. To avoid being missed, never place labels near the bottom of a container.
If multiple labels are needed due to multiple hazards, the DOT recommends a 6-inch space between labels. Place the primary hazard label above and to the left of the subsidiary hazard label.
EPA Standards
The Environmental Protection Agency (EPA) requires that the generator "mark each hazardous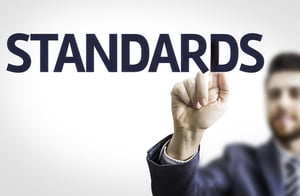 waste container with a capacity of 119 gallons or less with the following words and information":
HAZARDOUS WASTE - Federal Law Prohibits Improper Disposal. If found, contact the nearest police or public safety authority or the U.S. Environmental Protection Agency.
Generator's Name and Address _____________.
Generator's EPA Identification Number __________________.
Manifest Tracking Number ___________________.
Best Practices For Labeling Hazardous Waste
Labeling hazardous waste correctly and effectively is a crucial step in managing and disposing of these materials safely. Proper labeling can help to minimize the risk of exposure to hazardous substances and ensure that the waste is handled and disposed of correctly.
In addition to the regulations outlined above, there are several best practices your employees should be aware of when marking your containers.
All personnel should use the same method to label containers. This may include handwritten or prepared labels, for example.
Use clear and legible language. The label should clearly communicate the nature and degree of hazard posed by the waste.
Use durable materials. The label should be in good condition and made from durable materials that can withstand the conditions in which the waste will be stored and transported.
All waste handlers should be properly trained. Training should include understanding what markings on the labels mean.
Include information about contents. Besides the start date and the words "hazardous waste," information should include whether the contents are toxic, reactive or compatible.
Apply DOT labels to the container when waste is first placed in the container. The label should be in place for shipment and provides information about the waste to drum handlers.
Remove any old labels. Before reusing containers, generators of hazardous waste should make sure all old markings or labels are washed off or blacked out.
Consistency is key. It is important to ensure that all waste containers are labeled in the same manner to minimize confusion and reduce the risk of mistakes.
Keep in mind that regulations are continually evolving. Labeling requirements for hazardous waste can change over time, so it's important to stay informed of any updates to ensure that the waste is properly labeled.
Bottom Line On Hazardous Waste Label Requirements
Proper compliance with state and federal regulations is essential to maintaining a safe workplace for your employees and community.
While each entity has its own specific requirements for labeling hazardous waste containers, there is no requirement in regards to format or layout of the actual label. There are pre-printed labels commercially available, or you can download our free hazardous waste labels to use on your storage containers.
Bottom line: If you aren't sure how to label your hazardous waste, it's always best to get professional help BEFORE you find yourself in trouble with regulatory bodies that oversee your industry. Hazardous waste disposal companies can prepare labels, manifests and other paperwork required during shipment.
The best hazardous waste disposal companies will also:
Identify wastes through sampling and testing

Transport the wastes to the proper recycling and disposal sites

Offer prompt pickups

Address any cost concerns you have

Assist you with packaging your waste so you can avoid fines and save money
The hazardous waste disposal company you work with must be licensed and regulated. Check to ensure a disposal company is registered using the California Department of Toxic Substances Control's Registered Hazardous Waste Transporter Database. The database also provides information about when the transporter's registration expires, its registration number and location.
A hazardous waste transporter registration is valid for only one year, so it's a good idea to conduct annual environmental audits of vendors handling your hazardous waste and transporting it to a disposal facility. As can happen with any business, a reliable environmental vendor can lose its approved registration status if it does not meet certain requirements.
One way to distinguish an average vendor from a high-quality hazardous waste disposal company is to check whether the vendor you are considering offers a walk-through program. During a walk-through, a hazardous waste expert will evaluate your company and offer important insight into areas of focus, including waste storage evaluation, emergency readiness and hazardous waste evaluation.
This information can be used to develop important strategies for avoiding hazards, improving safety for workers through proper label preparation and identifying any other areas that can help your business be as safe and compliant as possible.