Keeping up with the federal and state requirements surrounding hazardous waste management is challenging for small and mid-sized companies, but non-compliance can be devastating.
We brought you a story a few months back about a company, Panda International Trading, Inc. that landed in hot water with state regulators over some significant hazardous waste violations.
Well, the verdict is in, and the business owner and company lost.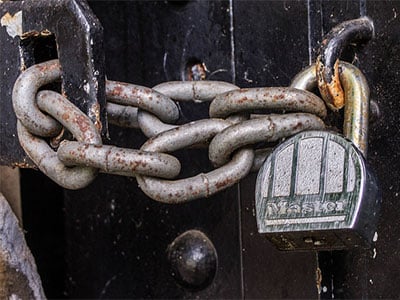 Da Xiong Pan, who also goes by David Pan, was convicted on six felony counts, 16 months in prison, 1,000 hours of community service, 3 years of probation and $54,000 in restitution.
The company is no longer in operation, nor can it do anything involving hazardous waste for a period of three years.
BOOM……….out of business just like that.
For smaller hazardous waste generators, maintaining compliance with state and federal regulations can be the difference between being in business and being out of business.
Your biggest ally and most cost effective option in creating a comprehensive hazardous waste game plan and protecting your bottom line is a properly licensed and experienced hazardous waste management company.
How Can a Hazardous Waste Management Company Protect Your Bottom Line?
A hazardous waste management company offers a variety of services, but the best companies have extensive knowledge of methods of handling hazardous waste, maintain a full grasp of and compliance to state and federal laws surrounding the disposal of hazardous waste, and the ability to implement a comprehensive hazardous waste disposal plan that will meet your company's requirements and objectives.
There number one objective should be to handle your hazardous waste effectively and within regulatory compliance.
Best practices should be maintained and the following are items that a good company can assist you with to keep you out of regulatory trouble including:
Proper labeling of hazardous waste
Perform hazardous waste determinations
Proper disposal of hazardous waste
Fill out hazardous waste manifests
Manage expired hazardous waste
Develop a hazardous waste contingency plan
Ensure proper hazardous waste training for your employees
Manage mercury containing waste properly
Perform routine inspections of hazardous waste storage areas
Why is all of this necessary?
Because as a generator you maintain all of the liability by statute.
Cradle to Grave Requirements
California companies operate under some of the strictest regulations in the State of California overseen by the California Department of Toxic Substances Control (DTSC).
The overriding federal law that governs hazardous waste management is the Resource and Recovery Act (RCRA) enacted by the United States Congress in 1976. RCRA was meant to establish cradle to grave requirements for hazardous waste generators.
In simple terms the cradle to grave system creates a regulatory framework in which hazardous waste generators have "complete" responsibility for the waste that they create, from its initial generation, its transportation and to its final disposal and beyond.
This means that if you generate hazardous waste you can and will be held responsible for its improper off-site transportation and disposal.
Short of transporting, storing, treating, and disposing of your hazardous waste yourself which most companies are either not equipped to do, or do not have the inclination to do, this means that outside vendors must be retained to handle this process for you.
Make a The Right Decision
The decision to use a hazardous waste management company should not be taken likely, especially in today's litigious world and heavily regulated industries. The news is full of stories of the latest company being fined tens of thousands of dollars, if not hundreds of thousands, for doing the wrong thing when it comes to disposing of their waste.
It is your responsibility to make sure that your company complies with regulations regarding hazardous waste disposal.
As you can see by my initial example, the stakes are high.
If your company is breaking any of the laws regarding hazardous waste, you will be held liable.
Trusting a hazardous waste management company who seems okay or is offering you transportation at a low rate can cost you dearly in the long run. Do your homework, investigate and review.
Protect your bottom line!!
Image Credit: Photo by Sara Cooper / CC BY