Every hazardous waste generator by federal and state statute is required to have an emergency contingency plan.
A formal hazardous waste contingency plan is a program designed to minimize hazards to human health and the environment from fires, explosions or an unplanned sudden release of a hazardous waste.
Failure to implement a plan can lead to big problems and hefty fines with the California Department of Toxic Substances Control (DTSC) and the Environmental Protection Agency (EPA)
California Glass Manufacturer Feels the Pain
Ardagh Glass, Incorporated, a Madera, California wine-bottle manufacturer agreed to a large settlement with the California Department of Toxic Substances Control (DTSC) this week for $3.5 million dollars.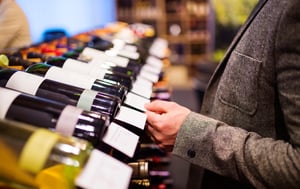 Ardagh came to the settlement agreement to settle a host of allegations including:
Introducing chemicals exceeding hazardous limits into the bottle-making process.
Illegal disposal of hazardous waste in the facility and to landfills not authorized to accept hazardous waste.
Failure to have a legally mandated contingency plan to deal with spills or unplanned releases.
Failure to adequately train its staff.
In addition to the financial settlement, the company also agreed to implement procedures that would prevent future violations. It will hire an independent auditor to conduct three waste audits every 18 months to evaluate the company's compliance with hazardous waste laws according to the Fresno Bee.
EPA Steps Up Enforcement of Glass Manufacturers
The violations were discovered during inspections in 2010 and 2011 when the company was owned by French Multinational Saint Gobain Containers.
Contaminated dust with high levels of lead, arsenic, cadmium and selenium was collected from air pollution control equipment used to catch pollutants from the glass-making furnace.
Saint Gobain reached an earlier more costly settlement with the federal EPA as part of a crackdown on glass manufacturers for air emissions, prior to selling its bottle making operation to Ardagh.
As part of a 2013 settlement, Saint Gobain agreed to install pollution control equipment at an estimated cost of $112 million to reduce emissions of NOx, SO2 and PM by approximately 6,000 tons each year.
The settlement covered 15 plants in 13 states including the Madera plant now owned by Ardagh.
EPA has been at war with glass manufacturers over air quality emissions for the last six years leading to hefty fines, costly repairs and factory closings around the United States.
Lack of Contingency Plan Increases Penalties
While the emissions problem was the biggest issue in the crosshairs of the EPA and DTSC for Ardagh, the agencies use other issues such as hazardous waste contingency plans and improper training of employees to strengthen cases and portray companies as hazardous waste violators.
These smaller violations are easy to prove by regulators, and something many companies choose to ignore in their operations.
This can be a big mistake.
A mistake that is easy to correct with a bit of foresight and attention to detail.
A hazardous waste contingency plan is developed by hazardous waste generators and establishes actions that must be immediately implemented during an emergency situation.
A proper plan lays out an organized, planned and coordinated response to an emergency. The type of contingency plan required for a facility depends on the amount and types of waste generated at the facility.
In addition to maintaining a copy (or copies) of the contingency plan at the facility, copies must be submitted to local police departments, fire departments, hospitals, and state and local emergency response teams that may provide emergency services to the facility.
Even if a facility will be providing its own responders, the contingency plan still should be sent to appropriate authorities in the local community in case of an off-site release or major emergency that requires their assistance. Individual copies of the contingency plan should be numbered. A facility should maintain a log identifying each copy and its location.
Employee Training Another Easy Issue to Solve
Inadequately trained employees are another serious issue that can be the cause of many workplace accidents and the source of many headaches and fines for employers. For most companies, it is important that an established training routine for your employees is instituted in order to increase the safety standards of your workplace and avoid fines from the EPA, California Department of Toxic Substances Control (DTSC) and OSHA.
To determine if you are in compliance with your hazardous waste contingency plan and your training requirements, it is good business to perform a routine facility audit to ensure that you are meeting your regulatory obligations.
Be ready for the regulators and give them NO ammunition to drag your company name through the mud.
For more information on what to focus on in your operations, download a copy of our ebook "The Top 10 Hazardous Waste Violations and How to Avoid Them."
Image Credit: Photo by Vagawi / CC BY