Pick-N-Pull is the latest in a string of businesses that have faced substantial fines for illegal hazardous waste disposal.
The company operates 46 U.S. locations, including 21 facilities in Northern California. The company purchases end-of-life vehicles, sells the parts and recycles any remaining steel.
Thirteen district attorneys in California have agreed to a $2.5 million settlement with Pick-N-Pull after the company allegedly disposed of hazardous waste illegally. The company also faced stormwater pollution allegations.
Pick-N-Pull is one of several major companies that have faced fines this year for illegal disposal issues.
Copart

, an international vehicle auction company, agreed to pay $800,000 as part of a settlement agreement with 16 cities and counties in California.
Firestone

agreed to pay nearly $4 million after 29 California cities and counties sued the auto care giant for allegedly failing to properly manage hazardous waste that included solvents, automotive fluids, aerosols, batteries and electronic devices.
If your company generates hazardous waste, it is important to ensure you have a system in place that properly manages and disposes of it following federal, state and local laws. Not doing so could lead to significant fines like the companies above faced.
While it's likely these national and international companies will recover financially, for a small- or medium-sized business, fines of this magnitude could be business-ending. Let's break down the case against Pick-N-Pull and what you can do to avoid similar fines.
The Case Against Pick-N-Pull
An investigation found that during the car cleanout process, Pick-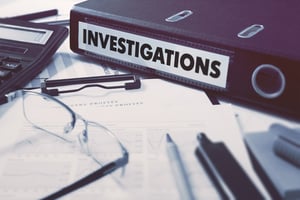 N-Pull employees were illegally dumping hazardous waste materials into the trash rather than going through the proper procedures to dispose of the waste, according to the Alameda County District Attorney's Office.
According to the complaint, when employees received the used cars, some contained items that required specialized disposal, including:
Hazardous waste like aerosols, batteries, automotive fluids and household chemicals
Confidential customer information
Prosecutors say that at several Pick-N-Pull facilities, employees committed water pollution and stormwater violations.
In addition to the $2.5 million in civil penalties, costs and supplemental environmental projects that Pick-N-Pull must pay, the company must conduct waste audits at its facilities and provide enhanced training for employees.
How To Avoid Hazardous Waste Violations
Implementing an effective waste management plan that includes legal hazardous waste disposal is a critical step in avoiding costly violations.
Hazardous waste disposal companies can help ensure your company stays compliant. That's especially important considering federal and state disposal laws are continually evolving. Staying up-to-date on those changing laws yourself can be difficult and time-consuming.
A hazardous waste disposal company that is experienced in different types of waste can ensure your waste is disposed of safely and that it arrives at its proper disposal destination in a timely manner. Often, different types of hazardous waste have different disposal requirements. In the Pick-N-Pull case, among the types of waste illegally disposed of were chemicals, electronic waste and batteries.
The best disposal companies will also offer a hazardous waste walk-through of your property. Consultative in nature, a walk-through can help prevent a problem before it becomes costly.
During a hazardous waste walk-through, an experienced team will evaluate your procedures to ensure they are effective and meet all state and federal regulations.
Hazardous Waste Disposal Company Benefits
In addition to a walk-through, an experienced and certified disposal company should offer:
The ability to identify waste streams through profiling and testing
The development of site-specific plans that include training and emergency preparation
Transportation to recycling and disposal sites
Preparation of manifest and other state and federal paperwork
The ability to provide proof that your waste streams were properly disposed of
As a waste generator, you are responsible for your hazardous waste from the moment it is generated to the moment it is properly disposed of (called cradle to grave). A reputable hazardous waste disposal company can help you achieve legal disposal so that you can avoid costly fines that put your business at risk.