Another business has found itself in legal trouble after allegations of improper hazardous waste disposal.
Copart, an international vehicle auction company, has agreed to pay $800,000 as part of a settlement agreement with 16 cities and counties in California. According to the Sacramento County District Attorney's Office, the fines include civil penalties and enforcement costs.
The company is one of many that have faced legal troubles over the mismanagement of their hazardous waste. Firestone, Wal-Mart and Ulta Beauty have all found themselves facing potential fines or settling hefty penalties for improper waste disposal.
If your business generates hazardous waste, it is important to ensure you have a system in place that properly manages and disposes of it following federal, state and local guidelines. Not doing so could leave your company facing stiff fines and a black eye in public image.
Below we'll break down the case against Copart and what you can do to avoid the same fate.
The Case Against Copart
An investigation into Copart's waste management practices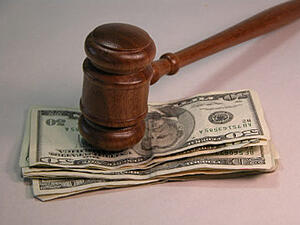 resulted in prosecuting offices filing a civil complaint against the company. The complaint alleged that Copart disposed of several types of waste into the trash rather than properly disposing of the hazardous waste in a safe and legal manner.
Some of the items that workers allegedly disposed of improperly included items removed from vehicles such as electronics, personal care items, used office supplies and other consumer products that required special disposal. Because these items were disposed of in the trash, they were transported to and disposed of in municipal landfills.
Instead, these items should have been disposed of at authorized hazardous waste disposal facilities.
In addition to the $800,000 in fines and fees, the settlement includes a permanent injunction that prohibits Copart from violating any further hazardous waste laws. The company must also implement "compliance assurance measures" to ensure this occurs, according to the district attorney's office.
How To Protect Your Company From Hazardous Waste Violations
Whether your company generates electronic waste, medical waste, industrial waste or another type of hazardous waste, there are several regulations that govern how you dispose of it and what is required of you.
It is critical that you have a hazardous waste management plan in place for your company that ensures you don't end up in the headlines like several national and international companies have over the last year.
Even waste that cannot physically harm the environment often requires proper disposal, such as proprietary information or sensitive documents. You could face years of legal trouble if you're responsible for this information getting into the wrong hands.
Working with certified hazardous waste disposal companies can help ensure you stay compliant. Because federal and state disposal laws are constantly evolving, the best disposal companies will stay up to date on these laws and ensure your business meets all regulations relevant to the type of waste you generate.
How To Find The Right Hazardous Waste Disposal Company
If your business requires the services of a hazardous waste vendor,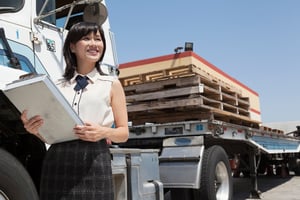 it's important to begin with, what type of services you need.
Many industries generate hazardous waste, from manufacturing facilities to medical and pharmaceutical, government, education, construction and printing. Yet each of these industries may have its own set of requirements when it comes to how their waste is disposed of at facilities.
While you should look for a disposal company experienced in the type of waste that you generate, it's also a good idea to work with a company that can help you identify all your waste through sampling and testing. The waste identification process can save you potentially thousands of dollars in disposal fees if any of your waste streams can be identified as non-hazardous waste. After all, many companies generate several different types of hazardous waste and waste determination can help ensure all types are properly disposed of.
For example, Walgreens agreed to pay the city of Los Angeles and 44 other jurisdictions $3.5 million as a settlement after a seven-year investigation found the company had improperly disposed of its waste and mishandled customers' records. This waste included medical and electronic, as well as the issue of improperly disposing of confidential customer information.
The best disposal companies will also:
Transport the waste to recycling and disposal sites

Prepare labels, manifests and other paperwork

Offer prompt pickups

Address any cost concerns you have

Assist you with packaging your waste so you can avoid fines and save money

Offer a hazardous waste walk-through of your property to identify any areas of concern or improvement
It may also seem like standard practice, but your hazardous waste disposal company must be licensed and regulated. Paying someone you find on Craigslist who has a pickup truck to transport your waste is never a good idea. Cradle to grave requirements states that your company is responsible for its waste until its properly disposed of, so handing off waste to someone else does not free you of your obligations.
But how do you determine whether the vendor follows legal requirements? First, you can check to ensure a disposal company is registered using the California Department of Toxic Substances Control's Registered Hazardous Waste Transporter Database.
Second, it's always a sound move to ask a company you are considering for proof of qualifications, including:
Documentation of compliance history

Insurance coverage

Licenses and permits

A Dun & Bradstreet report or bank letter of credit (to show the company is financially sound)

A Statement of Qualifications (SOQ)
California has some of the strictest hazardous waste laws on the books. If your company generates any type of hazardous waste, an experienced disposal company can help you ensure you are meeting all of these laws and that you avoid costly fines like Copart.