Firestone will pay nearly $4 million after being accused of illegal hazardous waste disposal.
The city of San Diego is among 29 California cities and counties that sued Firestone Complete Auto Care for allegedly failing to properly manage hazardous waste such as solvents, automotive fluids, aerosols, batteries and electronic devices.
Firestone is one of several companies that has found itself in trouble with the law for violating hazardous waste storage and disposal laws. Most recently, Walgreens and Wal-Mart found themselves in hot water after investigations alleged that the companies had illegally disposed of waste.
Walgreens settled the allegations for $3.5 million, while Wal-Mart is still in the middle of a legal process after facing accusations that the company had improperly disposed of around 1 million batteries, pesticide cans, toxic cleaning supplies, latex paint, lightbulbs, electronics and other environmentally-harmful hazardous waste each year for the past six years.
Firestone, Walgreens and Wal-Mart aren't the first companies to be accused of illegal dumping practices, and they won't be the last. If your company generates hazardous waste, you can avoid the same fate as these businesses.
Here's what you should take away from the Firestone case, and what you can do to ensure your company doesn't go down the wrong path.
The Case Against Firestone
The investigation into the alleged illegal waste dumping began in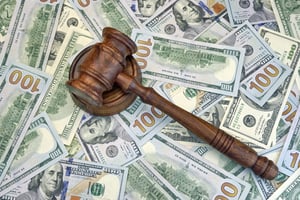 2016 after Santa Clara County and Alameda County investigators found "nonempty containers of hazardous waste and pages of customer records" in Firestone trash containers, according to the San Diego County Attorney's Office.
The inspections were unannounced, and additional inspections took place in San Diego, San Bernardino and Orange counties over the next three years.
As part of the settlement, Firestone is paying nearly $2.9 million in civil penalties in addition to more than $1 million in costs associated with the investigation and training expenditures.
The settlement also addresses how Firestone failed to shred or redact confidential customer information. Instead, authorities allege that employees discarded this sensitive information in the trash.
How To Avoid Firestone's Fate
With several regulations that govern hazardous waste disposal and the disposal of sensitive information, it is important that you have a waste management plan in place for your company that ensures you don't end up being in the headlines.
Working with experienced hazardous waste disposal companies can help ensure your company stays compliant. With federal and state disposal laws continually evolving, it's critical to work with a company that is up to date on these laws to ensure your waste is disposed of properly.
A hazardous waste disposal company that is experienced in different types of waste can also ensure your waste arrives at its proper disposal destination. For example, in the case against Walgreens, various kinds of waste fell under several types of regulations, from medical waste to electronic waste.
What A Hazardous Waste Disposal Company Offers
If your business generates any type of waste that requires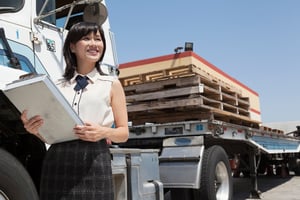 special care, a disposal company can remove the waste and transport it for legal and proper disposal.
Look for a company that is well versed in what each type of waste requires in order for you to stay compliant. Other services that you should look for in a disposal company include:
The ability to identify waste streams through profiling and testing
The development of site-specific plans that include training and emergency preparation
Transportation to recycling and disposal sites
Preparation of manifest and other state and federal paperwork
The ability to provide proof that your waste streams were properly disposed of
The offer to conduct a hazardous waste walk-through that takes a look at your current processes in place, such as waste storage evaluation, emergency readiness and employee training procedures

As a waste generator, it is your responsibility to properly dispose of your waste. This is called cradle to grave. As many companies like Firestone have discovered, not doing so can result in costly fines and a black eye to the company's reputation.