At a time when major brands are fighting for the trust and loyalty of consumers, the largest packaging companies have come to a resounding realization … protecting their branding goes beyond the products themselves.
For the top packaging companies, safeguarding a brand's image not only requires the responsible handling of its products. It also requires ensuring that the branded packaging stays out of the hands of individuals who are looking to make a quick buck.
And at a time when bad word-of-mouth spreads at the speed of light on social media and the web, it's critical for not only the largest packaging companies, but ALL packaging companies, to prioritize the safe disposal of branded products and their packaging.
How Consumers Are Getting Scammed
Consumer fraud is a widespread issue affecting millions each year in the United States. Data shows that the Federal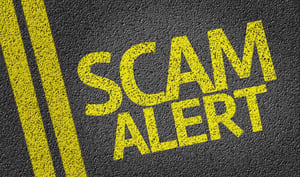 Trade Commission received nearly 2.8 million consumer fraud reports in 2021. More than $2.3 billion in losses were reported due to imposter scams … up from $1.2 billion in 2020.
The FTC also reported a rise in online shopping scams, accounting for nearly $392 million in reported losses from consumers, which was up from $246 million in 2020.
Many victims have no idea they were even scammed. They simply believe they received an inferior product, which then leads them to have an unfavorable view of the company they believe manufactured the product.
How does this happen? Opportunistic individuals seize the opportunity to collect discarded branded packaging materials, repurpose them and then sell counterfeit or substandard goods to unsuspecting customers. These fraudulent activities not only tarnish the reputation of the brand but also undermine consumer trust and erode the hard-earned loyalty that companies strive to build.
The repercussions of such scams extend far beyond monetary losses, however. Consumers who unknowingly purchase counterfeit products packaged in unauthorized brand packaging face potential health and safety risks. From counterfeit pharmaceuticals and electronics to fraudulent luxury goods, the consequences of these scams can be dire and far-reaching.
As consumer losses continue to mount, there is an urgent need for more companies to utilize certified product disposal, especially the biggest packaging companies that have thousands of products that go in and out of their doors on a daily basis.
When Certified Product Disposal Is Needed
There are several scenarios that may warrant the need for the disposal of packaging, including:
Products that your company is packaging have expired while in your possession
Goods or packaging have been updated or redesigned, and the old branded packaging needs to be disposed of
Products have been confiscated or recalled for legal or safety reasons, and are court-ordered to be destroyed
Products have been discovered to have defective parts and must be destroyed
It's important to remember that companies may brand all aspects of their packaging, including:
Paper packaging
Plastic packaging containers
Corrugated boxes
Custom packaging solutions
Mailer boxes
Labels
Flexible packaging
Tissue paper and other paper products
Larger shipping boxes made with paperboard packaging that hold multiple products
In no circumstances is it safe for any branded product, whether it's the box itself or tissue paper inside, to be disposed of in the same receptacle as other facility waste. You're risking the theft of these packaging materials, which can be avoided through the use of certified product disposal.
What Is Certified Product Disposal?
Certified product disposal ensures the destruction of goods that you no longer want or that have been deemed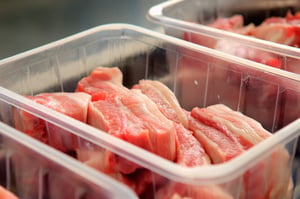 unsafe. They must be destroyed so that they do not end up in the wrong hands.
Disposal companies that offer certified product destruction should ALWAYS offer proof of the products being destroyed. This is especially important if you must destroy a product due to a court order so that you can provide proof that you complied.
Certified product disposal is common across many various industries, including the packaging industry. Food packaging companies, personal care and cosmetic packaging companies, meat packaging companies, medical packaging companies and others often include this disposal service in their waste management plans in order to ensure consumer safety and protection of a brand's reputation.
Certified product disposal begins with the collecting and transporting of the items to a certified disposal facility or processing plant that is equipped with specialized equipment. This facility may be in your state or across another state's border.
Products or packaging are then destroyed using methods that are safe, ensuring that the items cannot be reused, resold or repurposed. The destruction process may involve a number of procedures, from shredding to incineration, melting or other methods.
One of the most important aspects of certified product disposal is the documentation aspect. Your certified disposal company should issue a certificate of destruction form to you, providing proof that the products have been destroyed and are no longer a liability.
What Every Certified Product Disposal Company Should Offer
You know the importance of ensuring that the branded packaging or goods in your possession are properly destroyed and do not end up in the wrong hands. Otherwise, you wouldn't be enlisting the services of a certified product disposal company.
However, even with the best intentions, a lot can still go wrong. That's why it's critical that you put your clients' packaging and branded products in the right hands to ensure that the disposal process goes right every time.
Every certified product disposal should offer the following on this list:
Certifications: A disposal company must be properly certified, licensed and bonded.
A detailed destruction plan: A company should offer you a detailed plan that is tailored to your company's needs.
Evidence of destruction: A company should always provide proof, such as photos and/or videos, of the destruction process and chain of custody. You should also receive a Certificate of Destruction form.
A second look at what is being destroyed: The best disposal companies offer to check your products to ensure there aren't any hazardous ingredients or components that require additional disposal considerations.
Documentation assistance: There are several forms, including manifests, that must be completed as part of the disposal process. A high-quality company will help you complete these forms and ensure they meet all regulations.
Leading packaging companies hold their clients' reputations in their hands. There is a lot of trust that goes both ways, and it's important to live up to your side of the agreement you have in place with your customers.
The largest packaging companies prioritize not only the reputation of their clients, but their own reputation as well, and that's why they often partner with certified product disposal companies in the event a product or packaging cannot go to market. No matter the size of your business, finding the right certified product disposal partner plays a significant role in regulatory compliance and preserving the future of your company.