Despite new technologies that allow companies to track their supply chains and other precautions put into place, the grey market continues to be a costly problem for the cosmetics industry.
In fact, The Global Brand Counterfeiting Report estimates that online counterfeiting of consumer goods, including cosmetics, resulted in a loss of $323 billion in 2017. In the United States alone, experts estimate that the gray market siphons off as much as $63 billion of industry sales each year.
While many industries have been hampered by the COVID-19 pandemic, many companies in the cosmetics industry have seen growth in different ways. L'Oréal, for instance, experienced a 65% growth in e-commerce, representing 25% of the cosmetics giant's revenue.
While the grey market is nothing new for the cosmetics industry, a changing retail landscape has opened up new opportunities for deception. Even when individuals and companies that sell on the grey market are not doing anything illegal, consumers are not guaranteed the same quality or safety of a product they have grown accustomed to when purchasing the product directly from a retailer.
That not only hurts the consumer, but the reputation of the cosmetics manufacturing company as well. If you're a cosmetic packaging company, you play a significant role in securing that reputation as well as the safety of the customer once products and branded packaging fall into your hands.
Cosmetic packaging companies can help stop the grey market by ensuring all branded packaging materials and products are properly disposed of. But how do packaging companies ensure this?
The answer lies with certified product disposal.
What Is Certified Product Disposal?
Certified product disposal is the process by which the goods that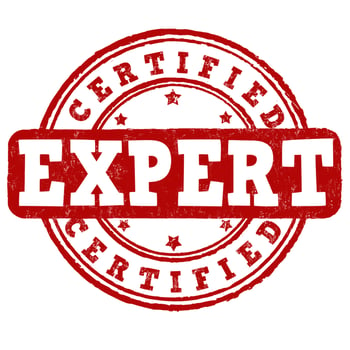 a company produces are destroyed or disposed of legally. This process ensures products you no longer want or have been deemed unsafe are destroyed so they do not end up in the wrong hands and sold on the grey market.
What is the grey market? The grey market is the trade of a commodity through distribution channels which, while often legal, are unofficial, unauthorized or unintended by the original manufacturer.
The grey market tends to give people great deals on products - at least they think they are getting great deals. In reality, they often get damaged, blemished or expired products that can tarnish a brand's identity. A lot of times, this product is packaged using outdated or incorrect packaging with the brand name or logo on it that has been discarded. This is done in an effort by the grey market seller to make the product look legitimate.
A certified product disposal company will help prevent this from occurring by destroying or disposing of goods … and authenticating this destruction process to ensure you have proof that proper disposal has occurred.
But why might a cosmetics packaging company need certified product disposal? There are several reasons why products or branded packaging require this type of professional service. For example:
Slight misprints or incorrect information on cosmetics packaging may warrant the destruction and reprinting of cardboard boxes.
Products that need repackaged may arrive at your facility in larger boxes that feature a company's logo. Those larger boxes must then be properly discarded.
Cosmetics companies undergo rebranding all the time. Packaging stored at your facility may have recently received an updated look, and now the old packaging must be destroyed.
Cosmetics products that are in your possession awaiting packaging have been recalled, are defective or are no longer safe to distribute.
Products that are awaiting packaging have been court-ordered for disposal.
How Does Certified Product Disposal Help Stop The Grey Market?
So how does certified product disposal work, and how can this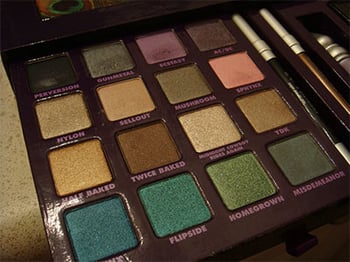 process help stop products that your company packages from ending up on the grey market?
A certified product disposal company will maintain tracking and security throughout the disposal process. This chain of custody typically includes:
A specific plan for the items you wish to dispose of or destroy
Photographic and video evidence of destruction
24/7 surveillance at any storage yard facilities where you product is awaiting destruction
All appropriate paperwork and permits, especially if products are deemed hazardous
A Certificate of Destruction form if provided to you for your records
Depending on the type of packaging and products you need disposed of, a certified product disposal company will transfer the items to a facility that will use one of these technologies:
Recycle/reuse
Non-hazardous incineration
Aerosol recycling
Ingredient capture for reuse in other processes
Off-site wastewater treatment
By working with a certified product disposal company, a cosmetics packaging company can preserve its reputation and working relationship with manufacturers to ensure any branded products or packaging that do not go on the market are safely disposed of and out of the hands of unscrupulous characters looking to make a quick buck on the grey market.
How To Find A Certified Product Disposal Company?
To find certified product destruction near you, one of the best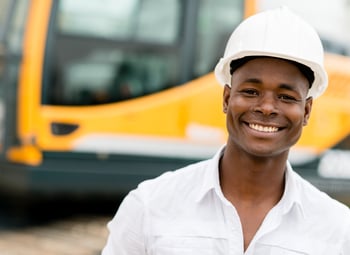 places to start is with other companies that provide the same packaging services as you do.
You can also reach out to certified product disposal companies in your area, but be sure to ask for references from any company you are considering. These references should include companies that handle product packaging.
When evaluating certified product disposal companies, make sure any you are considering:
Are properly certified, licensed and bonded
Have experience in the disposal of cosmetics product packaging
Offer you a detailed product disposal plan that is tailored to your needs
Take photos and/or video of the destruction process to offer verification and to provide a "chain of custody"
Offer to check your products for any hazardous ingredients or components
Help you complete any manifest forms that are required for the disposal of products
Provide you with a Certificate of Destruction form from the disposal facility that you can keep for your records
As a cosmetics packaging company, you must consider both your reputation and the reputation of your clients. Certified product disposal is necessary if harm can come to the cosmetics brand if products end up in the hands of those who care more about a quick buck than the safety of consumers.