HOW to Apply for an EPA ID Number
Is your business going to be generating some hazardous waste? Did you know you need an EPA ID number for that? We'll outline what you need to know in order to apply for one, and guide you through the process of understanding why or why you don't need one.
Who Must Get a Permit?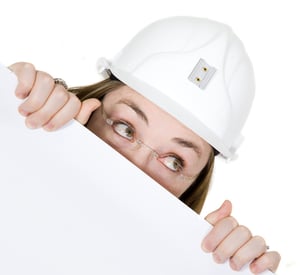 EPA ID numbers are site specific (except when they are issued to transporters) and permanent. An exception is Provisional numbers, which last for just 90 days and can be used in case of emergency or temporary one-time clean-ups. After the 90 days, they are no longer valid and are deleted from the national registry.
All persons who generate, transport, recycle, treat, store, or dispose of hazardous waste are required to notify the EPA of their hazardous waste activities. EPA ID numbers are obtained by filing EPA Form 8700-12, Notification of Regulated Waste Activity.
Update: The EPA keeps moving the form so the link we will take you to their instruction page from where the booklet can be downloaded.
Do You Need a State or Federal EPA ID Number?
Permanent ID numbers are issued to people or businesses who routinely generate or handle hazardous wastes. There are two categories of ID numbers. These are state ID Numbers and federal EPA ID numbers.
Do you routinely handle hazardous wastes, such as used oil and universal waste? You need a state ID number.


Do you manifest (ship) 100 kg (220 lbs.) or more of RCRA (federal) hazardous waste and/or 1 kg (2.2 lbs.) of acute RCRA hazardous waste? You need a federal EPA ID number.
There are some exclusions, but frankly, don't get your hopes up. Even if your solid waste is not specifically listed as a hazardous waste, it may still be hazardous because it exhibits certain hazardous characteristics. And your state may apply a more stringent standard.
These characteristics are:
• Ignitability; as described in 40 CFR §261.21
• Corrosivity; as described in 40 CFR §261.22
• Reactivity; as described in 40 CFR §261.23
• Toxicity; as described in 40 CFR §261.24
So yes, pretty much everything.
Generators are responsible for characterizing their waste as hazardous and must determine whether a waste exhibits one of the above characteristics, by either testing it or applying knowledge of the above hazardous waste characteristics to their waste to see if they apply (§262.11).
(Most hazardous waste generators are uncertain about how to classify their waste. Hundreds of waste codes make it difficult to correctly determine the right characteristics. A good hazardous waste disposal company will be able to help you and be able to show you how to complete a hazardous waste manifest.)
Temporary Hazardous Waste ID Numbers
Temporary ID numbers are issued to people or businesses who do not normally handle hazardous waste. These ID numbers are valid for 90 days. There are two categories of temporary ID numbers. These are provisional EPA ID numbers, and temporary State ID numbers.

I handle:
Greater than 100 kg of RCRA hazardous waste and/or one kg of acutely hazardous waste per calendar month
or
TEMPORARY (PROVISIONAL) EPA ID NUMBERS
DTSC issues temporary EPA ID numbers, that are called provisional numbers. To obtain a provisional EPA ID number, you must fill out a US EPA Form 8700-12. The form includes instructions on each section of the form. Original signatures (also called "wet" signatures) are required on the Form 8700-12. Photocopies are not accepted. You can mail the completed Form 8700-12 to:

California Department of Toxic Substances Control
Attn: RCRA Notifications
P.O. Box 806
Sacramento, CA 95812-0806

TEMPORARY STATE ID NUMBERS

DTSC issues temporary State ID numbers to handlers. Temporary State ID numbers are issued to a person or business that does not routinely generate hazardous waste. Examples of non-routine (not ongoing) activities include asbestos abatement, removing underground tanks, and removing hazardous waste that was abandoned in a leased building. In other words, temporary State ID numbers are generally used for one time or short duration events. Some examples of persons or businesses needing a temporary State ID number are:
Households performing certain remodeling activities
Businesses with a one-time pick up of hazardous waste
Demolition of a building

You can apply for a Temporary State ID Number here.
Information taken directly from the DTSC website found here.
If you are ever in doubt about obtaining ID number either on a permanent basis or temporary basis, contact your hazardous waste provider for directions.
In addition to the federal RCRA hazardous waste identification rules that we have outlined, most states are authorized to operate their own hazardous waste programs and may have more stringent rules than those of the federal hazardous waste management program. For instance, a state may impose more stringent regulations for hazardous waste identification or identify state-specific hazardous wastes. Therefore, we suggest that you contact your state hazardous waste dosposal company to determine which regulations are applicable to your situation.

If wastes are not listed or do not exhibit any hazardous waste characteristics, they are considered nonhazardous solid waste (as opposed to hazardous waste). Nonhazardous solid waste disposal and recycling are regulated on a state level. Therefore, you may wish to contact your Hazardous waste transportation company for more information on solid waste management.
What if our site moves?
EPA ID numbers are so important, because they help the EPA track wastes through the entire cradle-to-grave cycle (the point of generation to the point of disposal). They DO NOT MOVE with the user.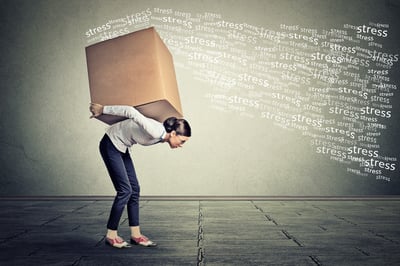 Should a generator choose to relocate operations (even if it's just to a different place in town), they'd need to inactivate their old ID number for the former location and request a new ID number for their new location. (and YES, that means MORE paperwork) The EPA does note that, "If at the new location, a RCRA hazardous waste ID number had previously been issued to the former owner / operator, the number for that physical location will then be assigned to the new requester.
Here's how to determine your level of requirement:
If your business generates between 220 lbs (100 kg) and 2,200 lbs (1,000 kg) of hazardous waste per month, you are a SQG (Small Quantity Generator) and must obtain and use an EPA identification number. If you are under these amounts, you may not be required to obtain an ID. EPA and states use these 12-character numbers to monitor and track hazardous waste activities. You will need to use your identification number when you send waste off-site to be managed.
To Inactivate a Permanent Federal EPA ID Number
To inactivate/cancel a federal EPA ID number, you only need to send in a "Letter of Inactivation." The letter should contain the EPA ID number to be inactivated, the location address to which it is registered, a date, an original "wet signature," and a current contact address and phone number. There is no application form to complete.
Please send your inactivation letter to the following address:
California Department of Toxic Substances Control
Attn: RCRA Notifications MS 11-27
P.O. Box 806
Sacramento, CA 95812-0806
Information taken directly from the DTSC website found here.
Make a good faith effort
SQGs (small quantity generators) do not have to document their waste minimization activities or create a waste minimization plan. You do, however, need to certify on your manifests that you have made a good faith effort to minimize waste generation when you send your waste off-site.
NOTE: The EPA has a nice guide book called the Managing Your Hazardous Waste – A Guide for Small Businesses. It's easy to read and understand and gives you examples of the forms you will be using.
How do state adoption and authorization work?
A state typically adopts the federal regulations, by either incorporating federal rules into the state rules or by creating state rules that are the equivalent to federal rules. After a state has submitted an application and demonstrated the equivalency of its program, the state can then be granted final authorization. A state's program must be fully equivalent to, no less stringent than, and consistent with the federal program.

However, as we noted earlier, the state's programs can be more stringent or broader in scope than the federal regulations. After states have been authorized for the Base RCRA program, they are authorized for and have primacy for all RCRA final rules published in the Federal Register between 1976 though April 1, 1983. HSWA refers to the Hazardous and Solid Waste Amendments of RCRA, enacted in 1984. Whether the rule has a HSWA or non-HSWA, legal basis determines whether the EPA or the state enforces the rule in that state. If a rule is based on non-HSWA legal authority, then this rule is generally not effective immediately in both authorized and unauthorized states.
In California, which has a nation-leading seven departments to handle hazardous wastes, The Department of Toxic Substances Control's (DTSC) Form 1358 is used to apply for a new permanent California ID number or reactivate an existing permanent ID number. Use Form 1358 to inactivate an existing permanent ID number or to update information on a California or federal permanent ID number. Do not use this form to apply for a California temporary ID number, a California household hazardous waste ID number or a new federal ID number.
The DTSC issues permanent California ID numbers to generators, transporters and disposal facilities for the purpose of tracking hazardous waste. California ID numbers are site-specific and owner specific. The ID number enables regulators to track the waste from its origin to final disposal ("cradle-to-grave"). A business must obtain a federal or State ID number before shipping hazardous waste to a recycler or disposal facility.
Here are the EPA departments for each category of waste.
Air: For information about air permits, please see EPA's Air Permits: Basic Facts Web page, .

Water: Wastewater discharge permits are handled under the National Pollutant Discharge Elimination System (NPDES). The NPDES permit program "controls water pollution by regulating point sources that discharge pollutants into waters of the United States. Point sources are discrete conveyances, such as pipes or man-made ditches. In most cases, the NPDES permit program is administered by authorized states:
Hazardous Waste: All persons who generate, transport, recycle, treat, store, or dispose of hazardous waste are required to notify EPA of their hazardous waste activities. EPA ID numbers are obtained by filing EPA Form 8700-12.
Notification of Regulated Waste Activity, is available

here
The appropriate EPA Regional

here
The authorized state RCRA office

here
Pesticides: EPA issues Pesticide-Producing Establishment numbers for facilities where pesticides or pesticide devices are produced. These facilities include foreign establishments that import pesticides and/or devices to the United States.
The EPA Office of Enforcement and Compliance Assurance (OECA) has responsibility for this regulatory activity. Go to the Compliance Monitoring: Pesticide Establishment Registration and Reporting site for reporting forms and additional information.
Polychlorinated Biphenyls (PCBs): Companies or people who have PCB transformers must register them with the EPA using form 7720-12, PCB Transformer Registration (). Any company or person conducting business involving the disposal of PCBs or conducting research and development involving PCBs must notify the EPA using form 7710-53, Notification of PCB Activity () to receive an ID number.
Environmental hazardous waste is a serious matter, and our government, both state and federal, take it seriously. The health of our people, our kids and grandchildren depend on the proper handling of our hazardous wastes. We've provided the basics here, and if you are going to be handling these materials, be aware that it's OUR families that you are protecting. Get certified, if need be, fill out the proper documents and get the correct EPA ID numbers.
Trudging your way through our government bureaucracy can be daunting. Remember the FIRST document was 50 pages! The forms alone are enough to make one's eyes water. Using a qualified hazardous waste transporter to help you understand the numerous requirements may be the simplest, most cost effective use of your time and money. Not to mention, getting it right so that there are no repercussions later to your business.