In today's highly regulated hazardous waste business environment, it is crucial that hazardous waste generators know who they are doing business with.
The days of doing business by accepting a cheap bid and not thoroughly doing a background check on vendors are over. Companies that think their liability ends once their waste leaves their property need to reevaluate, or else they will be taken on a roller coaster of fines, legal actions and regulatory headaches.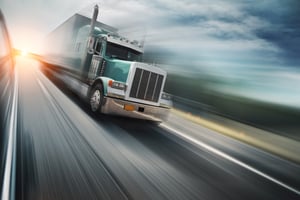 From today's news cycle comes a story that highlights how important it is for companies to make good decisions about who they work with to dispose of their waste streams.
Two former executives of a Union City waste disposal company have been arrested on suspicion of grand theft and conspiracy for illegally disposing of hazardous waste.
Kirk Hayward and Charles Seaton are accused of using Clearwater Environmental Management to dispose of hazardous waste after the company lost its transport license in 2007 following a state investigation, the Department of Toxic Substances Control said Tuesday in a news release.
That case culminated in the felony conviction of Hayward, who was sentenced to 60 days in jail and a $70,000 fine.
In July 2011, investigators found evidence of new wrongdoing when they served a search warrant at Clearwater's facility, in the 33200 block of Western Avenue, the state agency said. There, they discovered that Hayward and Seaton illegally transported hazardous waste, used another transporter's name on official industry records, and defrauded some of their customers.
The law requires producers of hazardous waste to transport those materials to a permitted facility and to document how and where it was disposed of. While at least four Clearwater customers paid for those services, prosecutors say the company never performed them.
Instead, it disposed of the waste at illegal locations and falsified its transportation and disposal records, the state agency said.
The company's documents said it had taken waste to a Nevada oil-recycling plant Clearwater owns, but in many cases the hazardous materials were dumped elsewhere, the state agency said.
Hayward and Seaton were arrested Feb. 11 and charged with four felony counts of grand theft by false pretenses, and one felony count of conspiracy, District Attorney's Office spokeswoman Teresa Drenick said. Each was released after paying bail set around $100,000.
The two pleaded innocent last week and their next court date is Feb. 27, she said.
Clearwater is no longer in business, Drenick said. (Source: San Jose Mercury News)
What is not discussed in the article above is the fact that the liability with the waste stream still rests with the hazardous waste generator. For hazardous waste generators, a key distinction to understand is that they hold the liability for what happens to the hazardous waste stream, even after it leaves their facility. The "cradle to grave" hazardous waste tracking system has stringent recordkeeping and reporting requirements on generators, transporters and operators of treatment, storage and disposal facilities handling hazardous waste.
In our story above, Clearwater clearly defrauded their customers, however, the waste still needs to be properly disposed of, and the Department of Toxic Substances Control (DTSC) can and most likely will hand the cost of disposal back to the original generators.
Do You Want To Get That Call?
It is crucial that companies that generate hazardous waste understand their requirements and work with reputable and properly licensed hazardous waste disposal companies. Download a free copy of our eBook "Top 10 Hazardous Waste Violations and How to Avoid Them" to gain a greater understanding of your requirements, and to learn how to stay out of regulatory hot water.
Know the facts! Don't get taken for a ride from your vendor!