If you have been managing your own waste management service and relying on employees skilled in a wide variety of waste management tasks, you may find yourself in violation of laws and regulations designed to enforce the treatment, recycling and storage of hazardous materials. It is not uncommon to find businesses, who are unaware that certain everyday products are in actual fact considered hazardous waste, simply throw these products in the trash or flush them down the drain. Here is how you can avoid being penalized as a waste generator.
Universal Waste Materials

Batteries, pesticides, mercury-containing equipment, e-waste, and fluorescent bulbs all fall under the regulations for universal wastes. These materials impose a significant environmental risk to you and the environment. You can find many of these materials in electronics, which are always being replaced and kept up to date with the latest trends.
If these universal wastes are handled incorrectly, hazardous materials may be placed in with other wastes that can cause environmental problems and violate regulations that protect your business from fines and penalties.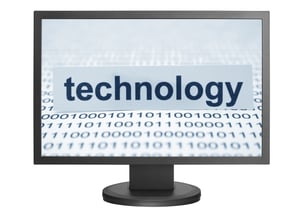 Trained Hazardous Disposal Professionals
In accordance with the law, you must dispose of hazardous waste in an appropriate manner that regulates the way it is disposed, stored or transferred. Not only do you have to dispose of hazardous materials in regulated and controlled manner, but you also must have a permit to dispose, transfer or store hazardous materials. Trained professionals understand the regulations and have a standard protocol for disposing of your hazardous wastes.
Certain regulations, such as you cannot store hazardous materials for more than 10 days, are overlooked by general waste management personnel. Additionally, you must properly identify universal waste with appropriate universal waste labels. Failure to follow these regulations could lead to your business suffering fines and penalties in regards to your liability over hazardous materials.
The list of items that fall under the hazardous waste category is always being updated and kept current by regulations. Since many of these items are electronic in nature, you may miss the fact that it contains a hazardous material, such as mercury or an internal battery. Universal waste disposal service companys' understand items that fall under the hazardous waste category and can deal with them appropriately.
By using a specialized universal waste disposal service, you are limiting your liability in regards to the regulations involving hazardous waste. Companies that specialize in the disposal of your universal waste have an in-depth knowledge of the rules and regulations, which ensures that you suffer no fault in problems regarding waste management.
Benefits of Trained Professionals for Hazardous Waste
Cost Efficient

Time Efficient

Regulated

Licensed
In regards to universal waste disposal and recycling, there is only one adequate solution to the task: talk to a trained and certified professional hazardous waste management company. Only these individuals can maximize your universal waste disposal concerns in a regulated, controlled and efficient way. Hazardous waste disposal companies will ensure that you are disposing of the materials correctly and save you money in the process while limiting your liability.