If you've been overseeing your own waste management tasks, you may not be fully aware of all the laws and regulations that you must follow.
It's easy to get overwhelmed by bureaucracy, but hazardous material laws are put into place to protect the environment and community that you serve as a business owner. However, it's not uncommon to find businesses, which are unaware that certain everyday products are in fact considered hazardous waste, simply throw these products in the trash or down the drain.
If you're a universal waste generator, no matter the amount, it's important to know:
What you must safely dispose of or recycle
Any specific laws you should be aware of if your business is in Los Angeles County
What resources are available to help you
Not familiarizing yourself with this information can result in a costly violation of laws and regulations.
What Is Universal Waste?
Universal waste is a category of waste materials that the U.S. Environmental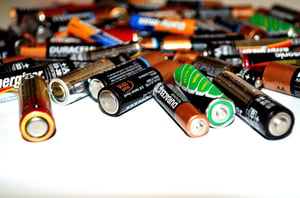 Protection Agency has designated as hazardous waste, but are materials that are commonly used. Chances are, in your business, you use at least one of the types of universal waste outlined below.
Batteries - includes sealed lead acid, nickel-cadmium, lithium-ion, mercuric oxide, silver oxide and other alkaline batteries. Regulations do not include low- or non-mercury containing alkaline and carbon zinc batteries.
Pesticides - includes any substance or mixture that is intended to prevent, destroy, repel or mitigate any pest. They also include most substances that are intended to be used as a plant regulator, defoliant or desiccant. A pesticide may be considered a universal waste if it is being recalled or is part of a managed collection program.
Mercury-containing equipment - includes devices that contain elemental mercury, such as thermometers, thermostats and electrical switches and relays. Some mercury-containing equipment may meet the definition as outlined above, though it may not be considered universal waste. For example, if you have a piece of equipment that typically contains mercury components, but those pieces already have been removed, then that piece of equipment wouldn't qualify.
Lamps - mainly include electric lamps or light bulbs, such as fluorescent, high-intensity discharge, neon, mercury vapor, high-pressure sodium and metal halide lamps. While newer light bulbs may be managed as nonhazardous solid waste, their identification must be supported with documentation.
The above four categories qualify as universal waste under federal regulations, but California also considers these items as universal waste:
Electronic devices, such as televisions, computer monitors, cell phones, VCRs and portable DVD players. It does not matter whether it has a Cathode Ray Tube or not.
CRTs and CRT glass, which are the glass picture tubes removed from televisions, computer monitors and other similar devices.
Non-empty aerosol cans, whether they are partially full or full. This includes propane, butane and pesticides.
More information about what is considered universal waste can be found in our article, What Is Universal Waste Disposal?
What Laws Should You Be Aware Of?
The EPA's universal waste regulations streamline hazardous waste management standards, as well as promote the collection and recycling of universal waste.
These federal universal waste regulations are explained in Title 40 of the Code of Federal Regulations (CFR) in part 273. Based on how much universal waste you generate, the EPA also provides comparison tables that summarize universal waste requirements for generators and transporters.
In general, the EPA states that materials managed as universal waste can be stored for a year and do not require a manifest during shipment. However, regulations require that materials are managed so that they are not released into the environment, and tailor those requirements to the specific type of universal waste based on amount.
The EPA also requires labeling, since documenting the waste's identity prepares others for safe handling and excludes it from being subjected to the more stringent hazardous waste generation restrictions. Using labels also allows generators to keep track of what's been accumulated so that they do not violate any additional restrictions.
Aside from federal laws, Los Angeles County also enforces the state's Mandatory Commercial Recycling law (AB 341). This law, established in 2012, requires mandatory commercial recycling, and instituted a statewide goal to source reduce, recycle or compost no less than 75% of the solid waste generated by 2020 and after. The law requires all businesses that generate 4 cubic yards or more of solid waste per week to arrange for recycling services.
Effective 2016, the state also instituted a Mandatory Organic Waste Recycling law (AB 1826). This focuses on a company's requirement to arrange recycling services based on the amount of organic waste it generates.
What Resources Are Available?
Whether it's universal waste, solid waste or organic waste, it's a good idea to be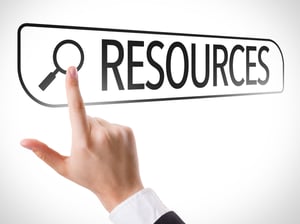 familiar with federal, state and local laws.
Not only do you have to dispose of hazardous materials and any other universal waste in a regulated and controlled manner, you should also have a standard protocol put into place if you are a waste generator. You also must properly identify universal waste with universal waste labels. Failing to do so could lead to fines and penalties for your business.
Trained professionals understand these regulations, which are frequently updated. They also know how easy it is to miss hazardous materials you may generate or be responsible for, such as mercury or an internal battery in a piece of electronic equipment.
One resource available to you that can help you understand and deal with any waste you generate is a universal waste disposal company. By using a specialized disposal service, you will limit your liability in regards to the regulations involving hazardous waste.
Companies that specialize in the disposal of your universal waste have an in-depth knowledge of the rules and regulations, which ensures you suffer no fault in problems regarding waste management. Other benefits include:
Cost efficiency
Time efficiency
Licensed
Regulated
Talk to a trained and certified professional hazardous waste management company, which can maximize your universal waste disposal concerns in a regulated, controlled and efficient way. Hazardous waste disposal companies will ensure that you are disposing of the materials correctly and save you money in the process while limiting your liability.