Compliance with hazardous waste laws can be a complicated process for many small and mid-sized companies. For many organizations it is too costly to have a dedicated employee or supervisor whose sole function is to keep up with these complicated environmental laws, and oversee these operations.
We find that in most cases companies are not ready for regulatory inspections and have significant financial exposure both in terms of the fines as well as the cost associated with fixing their problems. We have listed the ten most common sources of hazardous waste violations below:
The Most Common Hazardous Waste Violations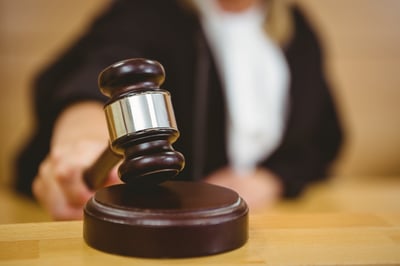 Lack of or Improper Labeling of Hazardous Waste
Many hazardous waste generators fail to properly label the tanks or containers that are used to store hazardous waste while they are accumulating onsite.
Failure to Perform Hazardous Waste Determinations
Infractions occur when generators fail to properly identify all of the hazardous waste streams at their businesses.
Improper Disposal of Hazardous Waste
Major infractions occur when companies either mistakenly or purposefully dispose of hazardous waste into municipal dumpsters or into sewer systems by dumping waste down the drain.
Inadequate or No Hazardous Waste Manifests
In order to properly track your hazardous waste streams properly a uniform hazardous waste manifest must accompany most hazardous waste that is shipped off site. Failure to properly fill out your paperwork can lead to big fines.
Improper Management of Expired Hazardous Waste
Failure to track and properly dispose of expired chemicals particularly in laboratories can lead to big regulatory fines. Research labs in hospitals and universities are particularly vulnerable.
Lack of a Contingency Plan
A written Hazardous Waste Contingency Plan is a program designed to minimize hazards to human health and the environment from fires, explosions or an unplanned sudden release of a hazardous waste. Failure to develop and notify the proper authorities is violation of hazardous waste laws.
Inadequate or No Training for Employees in Hazardous Waste Management
For your employees, safety is a major concern. Hazardous waste management poses many risks. Employees that are improperly trained or do not have knowledge about hazards or proper storage procedures can create hazardous conditions that endanger lives.
Open Containers
Another very common violation and source of fines is for open containers containing hazardous waste. The laws on this point are very clear; containers of hazardous waste must be closed and latched at all times except when adding or removing waste.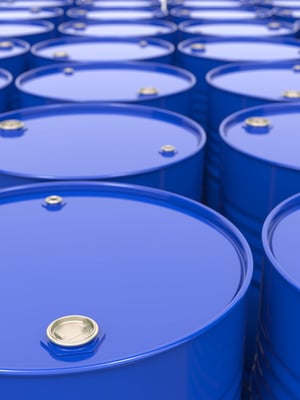 Improper Management of Mercury
Recently the EPA has been cracking down on improper disposal of mercury related products including assessing heavy fines for improper disposal. Mercury waste includes mercury-containing industrial wastes and also discarded mercury-containing products. Mercury and most of its compounds are extremely toxic and must be handled with care.
Infrequent or No Weekly Inspections of Hazardous Waste Storage Areas
Hazardous waste generators are required to perform a weekly inspection of the hazardous waste container storage areas. This is a common violation, and one that is very easy to implement standard procedures and maintain compliance.
How To Avoid Violations
Knowledge is power!
We have created an Ebook that discusses each of these issues in great length as well as the solutions to the common violations. Please take a moment to download a copy of our Ebook today to help determine what issues your company may be facing.
You may be pleasantly surprised to find out that most of these issues can be solved quickly and cost effectively. Working with a qualified and licensed hazardous waste company can also save you money.
Image Credit: U.S. Photo By Air National Guard photo/Senior Master Sgt. Eric Peterson