Consolidate Your Hazardous Waste and Save Money
No matter how you phrase it (cost cutting, reducing overhead or cutting the fat), finding ways to save money has become a way of life. Whether it is in corporate America or in private institutions like hospitals or universities, budgets are being stretched thin and organizations are looking for solutions to make their dollars work harder. One area that many organizations can look at to realize great savings is their hazardous waste disposal operations. Hazardous waste is defined by the Environmental Protection Agency (EPA) as "waste that is dangerous or potentially harmful to our health or environment." It can be solid, liquid or gas and is unwanted or spent. Examples include pesticides, herbicides, depleted batteries, glues and adhesives, lubricants, paints, varnishes, stains or laboratory chemicals.
A specific way that organizations can find cost savings and revenue enhancement is by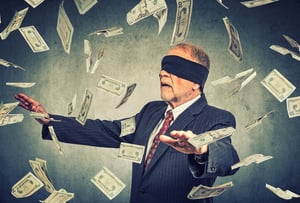 looking at their procedures for shipping hazardous waste from their sites. Currently, many organizations simply collect, pack and ship hazardous waste. All too often waste is collected by class into small containers and then packed into larger metal drums for safe removal and disposal. The problem with this method of hazardous waste management is that all too often the space inside of these metal drums is underutilized.
Consolidation
Today more companies are looking at a process known as consolidation to increase the efficiency in which chemicals and substances are stored and safely disposed according to EPA guidelines. Consolidation is the act of combining different hazardous waste streams together into an appropriate storage container to facilitate storage and transportation. By combining substances that can safely be mixed, the metal drums can be filled to a greater capacity thereby reducing the amount needed for disposal. By disposing of waste more efficiently, many organizations are realizing significant cost savings.
In order to process hazardous waste in this way, you need trained and certified technicians with specialized knowledge in dealing with the materials that your company works with. Expertise is needed to determine which chemicals and hazardous waste substances can be safely consolidated and which chemicals need to be processed separately.
The first step is to get an evaluation of your current waste management methodology and process. This is where a properly licensed hazardous waste disposal company can help evaluate your needs. A specialized firm will help you to determine a proper course of action. They will create a plan that will allow you to achieve more efficient and cost effective ways to manage your hazardous disposal needs, and find the significant cost savings that your organization is searching for.