The Environmental Protection Agency (EPA) defines hazardous waste generators as "any person or site whose processes and actions create hazardous waste."
Most businesses create waste in one form or another, therefore it is crucial for organizations to understand the different classifications that the EPA places on businesses and institutions and their requirements, most importantly their cradle to grave requirements.
Each classification must comply with its own set of regulations and processes with requirements being more stringent and costly the more waste produced.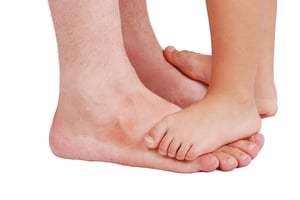 Complicating this process is the fact that waste generator status is measured on a monthly basis, and companies can change category from month to month based upon work flow and changes in production.
Waste Generator Categories
The EPA divides waste generators into three main classifications based upon the quantity of hazardous waste that is produced.
Large Quantity Generators (LQGs)
LQGs generate 1,000 kilograms per month or more of hazardous waste, more than 1 kilogram per month of acutely hazardous waste, or more than 100 kilograms per month of acute spill residue or soil.
Small Quantity Generators (SQGs)
SQGs generate more than 100 kilograms, but less than 1,000 kilograms, of hazardous waste per month.
Conditionally Exempt Small Quantity Generators (CESQGs)
CESQGs generate 100 kilograms or less per month of hazardous waste, or 1 kilogram or less per month of acutely hazardous waste, or less than 100 kilograms per month of acute spill residue or soil.
Hazardous waste management can be difficult process for many companies. Proper compliance with State and EPA regulations is crucial. Companies can realize great savings by looking at workflows and hazardous waste production cycles and managing their waste streams effectively, cutting down on costs and steering clear of fines.
This is where a qualified waste management company can be of great assistance. Because they are used to working with a variety of hazardous materials in different industries and quantities, they have a handle on how to effectively manage this process.
Properly licensed and experienced companies will help you to stay current and within guideline, making sure that your hazardous waste is being disposed of properly and that your requirements are being satisfied. This will help you to save time, money and spare you from the aggravation of regulatory penalties.