Another major corporation has found itself in legal trouble for improper waste disposal.
Walgreens must pay the city of Los Angeles and 44 other jurisdictions a $3.5 million settlement after a seven-year investigation found the company had improperly disposed of its waste and mishandled customers' records.
It's the latest in a series of cases that state and federal authorities have brought against companies for illegally handling their waste disposal, proving that improper waste management can be costly.
Walgreens isn't the first company to be fined for illegally dumping their waste, and it won't be the last as federal, state and local environmental regulators continue to investigate and bring charges against companies that violate the law. Are you next?
The Case Against Walgreens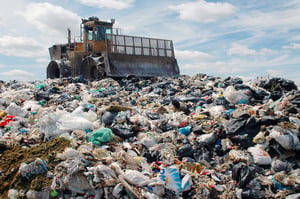 The case against Walgreens stems from accusations that the pharmacy chain improperly dumped several types of hazardous waste into receptacles that were then transferred to landfills, rather than placed in separate collection bins that are required under the law.
The Los Angeles City Attorney's Office noted that the waste included over-the-counter and prescription medications, as well as cleaning agents, electronic devices, batteries and aerosol products. The lawsuit against Walgreens also stated that employees threw away customers' personal information on multiple occasions without shredding the documents, which violates privacy laws in California.
This isn't the first time Walgreens has been in trouble, however. Walgreens and 42 jurisdictions reached a $16.57 million settlement in 2012 after several alleged environmental violations occurred. As part of that settlement, a compliance program was established that Walgreens had to follow to ensure proper disposal. These alleged acts were violations of that compliance program.
Now, according to the settlement signed by an Alameda County Superior Court judge, Walgreens must continue to pay for four compliance officers who will ensure the pharmacy chain meets all disposal requirements moving forward.
What To Take Away
Walgreens isn't an isolated case. Environmental regulators and authorities have been holding companies from all types of industries accountable for their improper waste disposal.
In 2020 alone, there were a number of high-profile cases filed against major corporations. Clean Harbors Environmental Services agreed to pay a $790,000 civil penalty after alleged violations at its Kimball, Nebraska plant that included failure to manage and contain hazardous wastes.
A state investigation conducted by the California Department of Toxic Substances Control and several local environmental regulators found that CarMax facilities had violated hazardous waste laws over a six-year period between 2014 and 2020. The car retail giant faced $1 million in civil penalties, as well as $300,000 in investigative costs.
The company that bottles Crystal Geyser Natural Alpine Spring Water pled guilty in U.S. District Court to unlawful storage of hazardous waste and unlawful transportation of hazardous material. This resulted in a $5 million criminal fine.
No matter the size of your company or the scope of work it performs, it is your responsibility to ensure any hazardous waste you generate is disposed of properly, from the moment you generate it to the moment it is disposed of. This is known as cradle to grave. Not doing so can be a costly mistake and can tarnish the reputation of your company in the public eye.
Are You Next?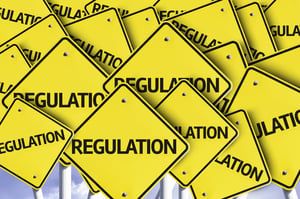 With all the regulations that govern hazardous waste disposal, it is important to ensure that you are in compliance so you don't end up being the next headline.
Working with an experienced hazardous waste disposal company can help ensure that your business is compliant, especially considering disposal laws are constantly evolving. It's important to work with a company that is certified and experienced in dealing with a variety of hazardous waste, especially the waste your company generates.
With the Walgreens case, for example, there were several types of hazardous waste that have their own sets of regulations, from medical waste to electronic waste and other types of hazardous waste. There was also the issue of improperly disposing of confidential customer information.
Look for a company that is well versed on what each type of waste requires in order for you to stay compliant. Other services that you should look for in a disposal company include:
The ability to identify waste streams through profiling and testing
The development of site-specific plans that include training and emergency preparation
Transportation to recycling and disposal sites
Preparation of a manifest and other state and federal paperwork
The ability to provide proof that your waste streams were properly disposed of
While you may think your hazardous waste management plan is sound, a company that offers a hazardous waste walk-through can take a second look at your processes in place. A walk-through program is consultative in nature and focuses on areas like waste storage evaluation, emergency readiness and employee training procedures.
The best waste disposal companies are more than just a disposal service. They are your partner, ensuring that you meet all disposal regulations so that you can avoid any violations and remain confident that your hazardous waste management is strong.