On June 30, 2018, the EPA national e-manifest system for electronically tracking hazardous waste shipments will begin. This new system, several years in the making, promises to modernize the nation's cradle-to-grave hazardous waste tracking process while saving valuable time, resources, and dollars for industry and states.
Here's what you need to know.
What Is The e-Manifest System?
On October 5, 2012, President Barack Obama signed the Hazardous Waste Electronic Manifest Establishment Act into law. The Act requires EPA to establish and implement a system to track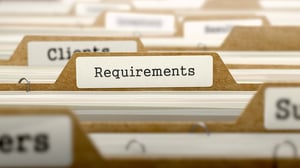 hazardous waste shipments in lieu of the current paper-based system.
As currently developed, the e-manifest system establishes an electronic database that runs through the EPA's RCRA info website. Currently, treatment, storage and disposal facilities (TSDF) are responsible for submitting manifest information to the EPA for inclusion in this database.
Any waste required to be put on a manifest, either by the laws of the originating state or of the receiving state, must be submitted to the system. This means both RCRA and non-RCRA waste manifests will be tracked by the system.
How Does The System Work?
The e-Manifest system is being built as a component of the existing Resource Conservation and Recovery Act Information System (RCRAInfo). Once the system is online, e-Manifest will provide the stakeholders listed below with the following functions:
Generators and transporters of waste shipped on a manifest

: Generators and transporters will be able to create, edit, and sign manifests and will be able to retrieve copies and status information on manifests. Transporters can also locate manifests created by generators that indicate they are the intended transporter.
Receiving facilities:

Facilities receiving waste shipped on a manifest will be able to sign manifests when the waste is received, submit the manifests to EPA, make corrections to submitted manifests, and retrieve copies of manifests submitted within the past three years.

States and Tribes:

State and tribal government users will be able to retrieve copies and status information on any manifests associated with entities in their state.



General Public:

e-Manifest data will be accessible to the general public through the system's public-facing website.
The Short-Term Impact On Generators


The primary change for generators will be that after June 30th, disposal facilities will no longer send a paper receipt (also known as a "closed copy" of the manifest).
This information will now be available for generators on EPA's e-Manifest website immediately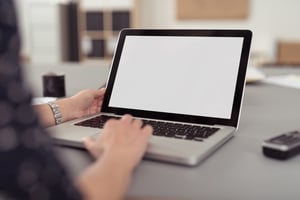 after it is uploaded by the disposal facility. Generators will need to create an account to retrieve the information.
Generators will need an EPA Identification Number and must register for e-Manifest using this link.
Generators should work with their TSDF's to select a manifest creation option. There are currently three approaches when preparing a manifest:
Option 1: Fully electronic option (created in the database and electronically signed by the generator, transporter(s) and TSDF);
Option 2: "Hybrid" half paper half electronic option; or
Option 3: Users may continue to use paper manifests as they do now.
Beginning on June 30, 2018, all receiving facilities must submit manifests to EPA. Electronic and hybrid manifests are submitted to EPA instantaneously, as they are signed electronically in the system. EPA's Cross-Media Electronic Reporting Rule (CROMERR) provides the legal framework for electronic reporting under EPA's regulatory programs.
Those signing electronically need to go through identity proofing plus sign using a CROMERR compliant electronic signature (e.g., password plus personal challenge question). If a paper manifest is used,the receiving facility must submit the manifest to EPA within 30 days of receipt.
Impact on IDR's Customers?
We anticipate growing pains as stakeholders (generators, transporters, TSDF's) figure out how to work with the new system.
IDR will have the capability of preparing manifests using any of the three available options. However, we feel that it is in our customers' best interest to adopt the system slowly to ensure minimum disruption our client's business operations.
IDR will continue to collect waste manifested on paper forms, and the waste will be shipped in full compliance with all state and federal regulations. Once the we are confident that the system is working well, we will fully integrate the new protocols.
If you have any questions, please do not hesitate to contact your account representative. We will fully monitor the new system, and update you as the need arises.