The U.S. Environmental Protection Agency (EPA) recently announced it is adding five sites to the Superfund National Priorities List - a move that will help expedite cleaning up polluted soil, waterways and landfills.
Nationally, thousands of contaminated sites are contaminated from grounds undergoing development to manufacturing facilities. This contamination can come from various sources, though often the result of hazardous waste being illegally dumped and improperly managed.
The announcement is another reminder of the importance of having a plan in place for companies that discover that contamination has occurred, whether through accidental spills or unearthed contaminated soil during construction projects.
Often, sites are added to the Superfund National Priorities List once companies have gone bankrupt and are facing steep fines for refusing to clean up the properties, posing significant human health and environmental risks. State and local governments that have acquired the land turn to the EPA for additional clean-up funds and resources.
Still, the process is long and complicated, so it's critical for any business that may come in contact with polluted areas to have a plan to manage that contamination. Not doing so could lead to years of legal trouble.
Here's what you need to know about this latest addition to the Superfund List, how contaminants can impact your project and what to do if you find yourself in the position of needing additional help.
Sites Added To Superfund List
On September 7, 2022, the EPA announced it was adding the following five sites to the Superfund National Priorities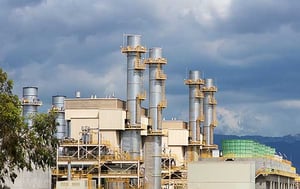 List:
Lower Hackensack River, Bergen and Hudson Counties, New Jersey
Brillo Landfill, Victory, New York
Ochoa Fertilizer Co., Guanica, Puerto Rico
Georgetown North Groundwater, Georgetown, Delaware
Highway 3 PCE, Le Mars, Iowa
The EPA is also proposing to add two additional sites to the list: East Basin Road Groundwater in New Castle, Delaware, and PCE Carriage Cleaners in Bellevue, Nebraska.
The list serves as a way for the EPA to prioritize cleanup funding and enforcement actions. Only non-federal sites included on the Superfund National Priorities List are eligible to receive federal funding for long-term, permanent cleanup.
According to the EPA, the Lower Hackensack River has been a center for industrial activity for more than 200 years. Decades of sewerage and industrial discharge into the river and nearby tributaries have contaminated river sediments with inorganics like arsenic, chromium, lead and mercury. Surface and subsurface sediments have also been contaminated with organic compounds like polycyclic aromatic compounds (PAHs) and polychlorinated biphenyl compounds (PCBs).
At the Brillo Landfill, the EPA reports that current and former waste disposal units and surrounding soil are contaminated with volatile organic compounds (VOCs); semivolatile organic compounds (SVOCs), including PAHs; PCBs; and inorganic constituents including chromium, lead, copper, mercury and nickel. Sampling also indicates several PCBs, inorganic constituents, and other contaminants are present in the adjacent wetland.
Soil, groundwater, surface water and sediment sampling at the Ochoa Fertilizer Co. site have found lead, PCBs, thallium, trichloroethylene (TCE), and vanadium exceeding benchmark levels. Other contaminants have also been detected in on-site soils, including mercury and PAHs.
The Georgetown North Groundwater site consists of a groundwater plume with two known former dry-cleaning sources, which have contributed to the contamination of municipal groundwater wells. The groundwater has been contaminated with the solvent tetrachloroethylene (PCE), which is commonly used in commercial and industrial operations like dry cleaning and its breakdown products.
According to the EPA, the Highway 3 PCE site has a history of dry cleaner operations, which has released tetrachloroethane (PCE) into soil and groundwater. Because of this contamination, commercial and residential properties have reported contaminated indoor air due to vapor intrusion.
How Contaminants Can Impact Your Project
As the above sites show, contaminants can enter the ground, water and air in a number of ways. Often, they result from neglectful human activity, including the improper disposal of hazardous chemicals and substances that result in toxic effects on the environment.
Recently, the state of California asked the federal government to add the former site of Exide Technologies, which has experienced heavy soil contamination, to the National Priorities List. The approval process, which could take up to two years, would make the site eligible for millions of dollars in clean-up funds.
The California Department of Toxic Substances Control estimates that actions at the battery recycling plant caused lead, arsenic and cadmium to seep into the ground, causing extensive soil pollution and contaminating parks, schools and homes in several Los Angeles neighborhoods.
Sometimes, project managers who oversee the construction of new housing or commercial developments do not know that the land underneath them is contaminated. They may not discover this until the soil is excavated and taken to a nearby landfill for disposal. At the landfill, the soil is tested for contaminants before final disposal.
If these tests reveal high enough concentrations of industrial pollutants present in the soil, you will be responsible for arranging for that contaminated soil to be transported from the landfill to the appropriate facility that will take the soil.
This process can delay your project and cause additional costs that were not part of your initial budget.
Who Can Help With Pollution Clean-Up
Ongoing restoration efforts can be time-consuming and costly, but there are solutions that allow you to manage soil and water contamination.
Processes like dredging can remove some contaminated sediments from waterways, while other basic approaches to cleaning contaminated soil include:
Containment
Bio-remediation
Chemical oxidation
Soil washing
Thermal treatment
In situations where you must transport contaminated soil off-site or where you may need to dispose of toxic substances properly, it's important that you partner with a reputable transportation company. As a facility owner or site manager, you are responsible for ensuring your team, and the community are safe and moving your project forward by taking the appropriate actions.
Searching for a landfill that can accept your waste can be a timely process. Hazardous waste disposal companies can help remove contaminated or hazardous substances so that your project can continue on track.
Disposal companies specializing in soil disposal services can move the material to the appropriate facilities if you need to dispose of contaminated soil. Some transports might be required to take the contaminated soil out of state for the substance to be treated and disposed of legally. The most experienced disposal companies have developed connections with hazardous waste disposal sites throughout California and the United States.
The best disposal companies will also offer hazardous waste determination through sampling and profiling. A licensed contaminated waste removal company will test and classify soil early in the process, so you aren't surprised by a positive sample at the landfill. This has an additional benefit: If the soil isn't hazardous, you won't have to pay the added costs that often come with specialized hazardous waste removal services.
The best soil contamination services also help you develop a transportation plan, complete regulatory paperwork, and provide proof that your contaminated soil has been properly disposed of to keep for your records.
When choosing a hazardous waste disposal company, only work with certified companies. Always avoid hazardous waste brokers that act as unqualified middlemen and drive up costs.
While the contamination of land or water may not be the result of an action, your company took, if you unexpectedly discover soil contamination or other substances that can cause environmental harm, it's important to take immediate, legal action that protects your company and the community where you are doing business.