Wal-Mart Agrees to Pay $81.63 Million For Dumping Hazardous Waste
Wal-Mart pleaded guilty to six counts of violating the Clean Water Act by illegally handling and disposing of hazardous products that were pulled from stores in California and Missouri because of damaged packaging and other problems.
Wal-Mart said it would pay nearly $81.63 million to the federal government for the violations, and indicated, via spokeswoman Brooke Buchanan, that the company has fixed the problems and is "obviously happy that this is the final resolution."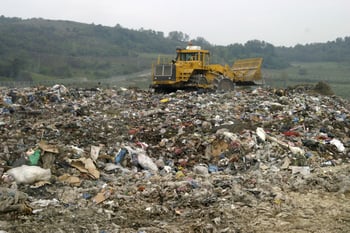 The giant retailer also pleaded guilty in Kansas City, Missouri to violating the Federal Insecticide, Fungicide and Rodenticide Act (FIFRA) by failing to properly handle pesticides that had been returned by customers, the Justice Department said in a statement.
The fine also settled Environmental Protection Agency allegations. The plea agreements ended a nearly decade-old investigation involving more than 20 prosecutors and 32 environmental groups that has cost Wal-Mart a total of $110 million.
Wal-Mart previously agreed in 2010 to pay $27.6 million to the state of California to settle a related lawsuit and agreed in 2012 to pay more than $1.25 million to the state of Missouri.
The result, said Ignacia S. Moreno, assistant attorney general for the Environment and Natural Resources Division of the Justice Department, was that,"By improperly handling hazardous waste, pesticides and other materials in violation of federal laws, Wal-Mart put the public and the environment at risk and gained an unfair economic advantage over other companies." The waste also was improperly taken to one of several product return centers throughout the U.S. without proper safety documentation or through a certified hauler.
Court documents show illegal dumping occurred in 16 California counties from Del Norte to Orange between 2003 and 2005. Federal prosecutors said the company didn't train its employees on how to handle and dispose hazardous materials at its stores.
Brooke Buchanan, also stated that Wal-Mart has put an environmental compliance program into place that has helped to rectify such issues. Now employees can determine if a product is considered a hazardous waste by scanning the item with a hand held scanner and also through shelf labels.