Managing a company's hazardous waste management program is a complicated process filled with well documented regulations, strict timelines and significant safety requirements. For Environmental Health and Safety (EHS) Managers tasked with executing waste management programs for hazardous waste generators, there are a lot of moving parts that need to be managed with significant consequences if they are not carried out according state and federal regulations.
Failure to manage according to these guidelines can bring unwanted consequences for both you as the manager and your company.
Today, we'll look at the most unwanted consequences of improperly managing hazardous waste streams.
Employee Injury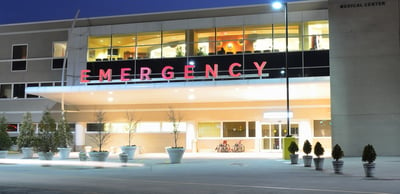 One of the biggest risks associated with hazardous waste management is the potential for injury or death to employees due to mismanagement of hazardous waste streams. Spills, fires, explosions, caustic reactions, and exposure of toxic chemicals are all potential risks of mishandling hazardous waste.
Many companies deal with very toxic chemicals that MUST be handled with care and according to their respective Material Safety Data Sheets (MSDS). It's important that proper procedures and protocols be put into place for those employees who are authorized to touch and move the hazardous waste to minimize the potential of risk and keep people safe.
Ongoing training is required of hazardous waste generators to ensure compliance with regulations.
Community Exposure
Employees are not the only stakeholders that are at risk for improper hazardous waste management. Companies that do not manage their waste streams according to proper regulations can become a threat to their local communities. Take a look at the video in this article from the devastating explosion at the West Fertilizer Company in West, Texas in April of 2013. 14 people died including 11 first responders.
Managing hazardous materials is serious business. There is no place for a casual attitude or senseless tragedies can occur that endanger your employees and your local community.
Failed Inspections
One of the scariest moments for any business is when a government regulator walks in the door and asks to inspect your facility. Businesses that handle hazardous wastes need to be particularly concerned if they have not maintained compliance with their hazardous waste generator requirements. In states like California, The Department of Toxic Substances Control (DTSC) is tasked with regulating the generation, transportation, treatment, storage and disposal of hazardous waste.
As part of their agency mandate they monitor compliance with State and Federal hazardous waste requirements by conducting facilities inspections.
When regulations are not being followed, organizations are breaking compliance. These failures will eventually catch up to companies and the consequences can be dire, including significant fines, costly legal fees, facility shutdowns and in the worst cases imprisonment.
Expenses
There is a long list of companies that have had issues with EPA and state regulators over hazardous waste violations. Companies like FedEx, Rite Aid and Walmart, have had significant and well publicized issues with environmental regulators over the past few years.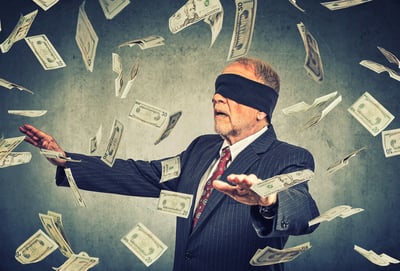 The cost in terms of fines and legal expenses coupled with the damage to reputation can be devastating to companies and run in the millions of dollars.
It is important that companies understand their obligations in terms of managing their hazardous waste, making sure hazardous waste labels are correct, and implement proper procedures to doing things right. It is much easier to fix problems on your own terms rather than being required to solve problems because of government oversight.
So where should you start?
A great place to start is understanding what regulators are looking for when performing inspections. Please take a moment to DOWNLOAD our free resource: "The Top 10 Hazardous Waste Fines And How To Avoid Them."
This guide will give you a glimpse into how companies get themselves into regulatory hot water, and the steps that can be taken to proactively fix any problems you might have.
Remember, it's much easier to fix processes early and find solutions to avoid these expenses in the long run.