Are you wondering what the safety training requirements are for your employees?
Inadequately trained employees are the cause of many workplace accidents and the source of many headaches and fines for employers. For most companies, it is important that an established training routine for your employees is instituted in order to increase the safety standards of your workplace and avoid fines from the EPA, California Department of Toxic Substances Control (DTSC) and OSHA.
Many contractors are required to use 40 Hour HAZWOPER (Hazardous Waste Operations and Emergency Response) trained personnel as contract specifications indicate and for submittals for bidding. The HAZWOPER law was meant to be broad and to encompass personnel involved with hazardous materials and hazardous waste management.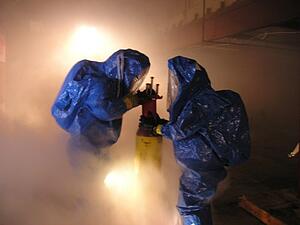 Who Must Be Trained?
General site workers (such as equipment operators, general laborers and supervisory personnel) engaged in hazardous substance removal or other activities which expose or potentially expose workers to hazardous substances and health hazards shall receive a minimum of 40 hours of instruction off the site, and a minimum of three days actual field experience under the direct supervision of a trained experienced supervisor. (Source: United States Department of Labor)
What are the Requirements?
Certified curriculum includes the following:
Names of personnel and alternates responsible for site safety and health
Safety, health and other hazards present on the site
Use of personal protective equipment
Work practices by which the employee can minimize risks from hazards;
Safe use of engineering controls and equipment on the site;
Medical surveillance requirements including recognition of symptoms and signs which might indicate over exposure to hazards
A review of the content of an effective site safety and health plan.
Why Does Classroom Training Programs Work Better Than Online Courses?
Not all 40HR HAZWOPER training is alike. At IDR Environmental, we believe that Classroom training is still the most effective training method because of the live, dynamic interactions between the students and the instructor. We believe that students will also: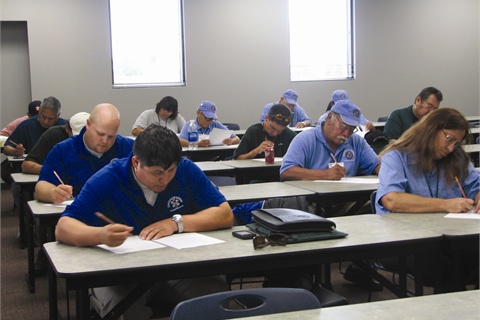 As employers please remember, for almost all of OSHA required trainings, including HAZWOPER; Your Company

is "ON THE HOOK" for the safety and well- being of your employees. This means that YOU are liable for any fines, not the training provider, if OSHA were to ever find your training program to be deficient.

Retain the information much more easily
Have the opportunity to ask questions
Interact with others in their field
Get Certified by Qualified Professional Instructors
With this type of potential liability, why leave your fate to chance to potentially save a few bucks with an online training provider. Make sure that you are getting the best training possible from your training provider. The "caveat emptor" or "buyers beware" factor is even more important since OSHA does not certify nor endorse any training programs. There are a lot of courses offered by companies that might not necessarily meet the OSHA requirements.
Select a training provider that is both qualified in terms of education and hands-on experience, and one that also knows and adheres to OSHA regulations.
If a company offers online 40Hr HAZWOPER courses they might fill your need for lowering training costs, but if that company's knowledge is suspect, in the end it's you, the employer, that pays the cost.
DON'T TAKE THAT CHANCE!