When enlisting the services of a medical waste disposal company, it's extremely important to ensure that the company is operating within the legal parameters of the law.
That leads many companies that generate medical waste to ask, "Are disposal companies required to have a medical waste disposal license?"
According to the California Department of Public Health, only medical waste transporters listed with the health department are allowed to transport medical waste. This regulation is part of the California Health and Safety Code and has been in effect since 1993.
Under the law, medical waste transporters must also carry paperwork that the California Department of Public Health issues to them. This paperwork must be carried by employees of the disposal company when transporting medical waste.
But what is required of disposal companies to receive this paperwork and legally be permitted to transport medical waste? And what should you look for in a medical waste disposal company to ensure you are turning over your waste into the right hands?
Requirements Of Medical Waste Transporters
The California Department of Public Health maintains a current list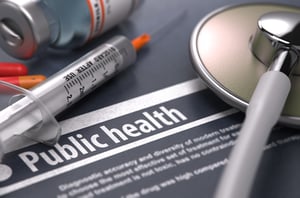 of medical waste transporters certified and legally allowed to transport medical waste. To remain on this list, disposal companies that transport medical waste must meet the following requirements, as outlined on this CDPH transporter checklist:
All transporters hauling medical waste must be registered hazardous waste haulers. To become a registered hauler, you must obtain your Hazardous Waste Transporter Registration through the Department of Toxic Substances Control (DTSC).
You must complete an annual verification form. This form requires company information and the type of waste your company has collected and its estimation of pounds. This form must be sent to the California Department of Public Health, along with attached copies of the DTSC Hazardous Waste Transporter Registration and tracking documents outlined below.
All transporters must create a medical waste tracking document for any waste transfer. According to the Medical Waste Management Act, your tracking document must include:

Transporter information (name, address, registration number, etc.)
The type of and quantity of medical waste being transported
Contact information for the generator
Contact information for the facility receiving the waste and a signature of an authorized representative who is receiving the waste
Important dates such as when the medical waste is collected or removed from the generator's facility or the date that the waste is received by a treatment facility
California regulations also state that a current hazardous waste transporter ID is required in order to transport medical waste. Any company that is a medical waste transporter in California must also report information regarding business ownership, location vehicles and clients to the health department's Medical Waste Management Program.
Why A Medical Waste Disposal Company Must Be Properly Licensed
Choosing the right vendor to safely dispose of your medical waste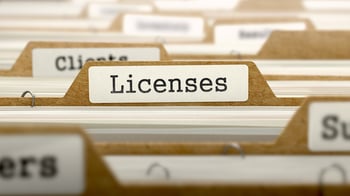 is critical in ensuring both your company and disposal service is meeting all state and federal regulations.
As a hazardous waste generator, you are responsible for meeting all cradle to grave requirements. Per the Resource Conservation and Recovery Act (RCRA), you are responsible for hazardous medical waste from its initial generation to its final disposal.
Picking a partner that meets your medical waste disposal needs AND does so legally and safely is paramount to successfully managing your waste.
Because medical waste can come from a variety of sources, from hospitals to research facilities, pharmacies, blood banks, nursing homes and other health care facilities, it's important to choose a disposal company experienced in the type of medical waste that you generate.
And while 85% of the waste health care activities generate is non-hazardous, you are still responsible for ensuring it is disposed of properly. Improper disposal can expose your business to costly legal ramifications and a damaged reputation.
What A Medical Waste Disposal Company Should Offer
Depending on where your company operates, you may have several choices available to you for medical waste disposal. Even those without numerous options should carefully consider their options, since often the cheapest or closest waste disposal company is not the best choice.
Here are three characteristics of the best disposal companies that you should look for when choosing a medical waste disposal company:
Experienced in medical waste disposal
Provides quality customer service
Offers the information you need
1. Experienced In Medical Waste Disposal
While a vendor should have the ability and the appropriate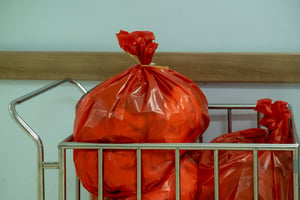 certifications to transport the type of medical waste that you generate, experience in doing so can help guarantee a positive experience.
An experienced hazardous waste disposal company can also help you identify your medical waste. Because federal and state regulations stipulate that you must distinguish what type of waste you produce and the quantity you generate, working with a company that can determine which regulations pertain to your waste can help make the process go more smoothly for you.
For example, pharmaceutical waste may be subject to different regulations than other types of waste. Some types of medical waste may even have flammable or corrosive characteristics.
2. Provides Quality Customer Service
The type of customer service you receive from the moment you contact a medical waste disposal company can be a good indicator of what type of customer service you receive throughout your agreement.
However, there's more to customer service than a friendly voice on the other end of the phone. A high quality vendor should also be able to:
Offer prompt pickups
Address any concerns you have, including costs or timelines
Help you package your waste properly
Prepare labels, manifests and other paperwork as required by the government
Transport your medical waste to the appropriate recycling or disposal sites
Identify wastes through sampling and testing
3. Offers The Information You Need
It's also important for a medical waste disposal vendor to be upfront and be able to provide you with the information you need to make the best decision for your company.
The best medical waste vendors will be able to provide you with:
Documentation of compliance history
Licenses and permits
Proof that personnel are properly trained
A statement of qualifications (SOQ)
Whether subcontractors are used, and if so, which companies
A list of references
For more ideas on what questions you should ask through the process of securing a disposal company for your medical waste, check out our article, How To Find A Hazardous Waste Disposal Company In Los Angeles.


The Right Choice For You
When partnering with a medical waste disposal company, the first thing to check is whether the transporter is listed with the health department and is legally allowed to transport medical waste. This is an important first step to ensuring you meet all regulations yourself.
Once this is confirmed, look for a company that offers extensive experience, exceptional customer service and all the documents you need to ensure you're making the right choice for your company … now and in the future.