A West Virginia industrial gas plant is the latest facility to find itself in trouble with the law and facing steep fines for environmental waste violations.
Messer LLC recently agreed to pay nearly $2 million in civil penalties for Clean Water Act violations at its air products manufacturing facility in West Virginia.
The case is another example of how overlooking the impact of environmental regulations on your waste management practices can have detrimental consequences for both your company and the surrounding environment.
Let's take a closer look at the case against Messer and what you can do to ensure your company doesn't end up in the headlines for similar violations.
The Case Against Messer
The U.S. Environmental Protection Agency announced in June that Messer LLC had agreed to pay $1.9 million in civil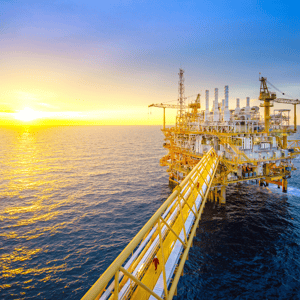 penalties for violating the Clean Water Act at one of its manufacturing facilities in New Cumberland, West Virginia.
The allegations against the company that produces liquid nitrogen, oxygen, argon, krypton and xenon stem from pollution discharge permit violations at least 186 times since 2016, according to the EPA. Messer didn't acquire the facility until 2019 but assumed liability for the violations when it did so.
The New Cumberland plant allegedly dumped copper, aluminum, residual chlorine, iron and phenolics into the Ohio River in amounts higher than what is allowed legally, the EPA said.
In addition to the $1.9 million fine, Messer agreed to eliminate ongoing National Pollutant Discharge Elimination System (NPDES) permit violations, as well as take needed actions to prevent any future violations. These actions include constructing a new treatment system at the New Cumberland facility that complies with the Clean Water Act and West Virginia laws.
The federal and West Virginia state governments will divide the penalty between the two since the settlement addresses both federal and state environmental law violations, according to the EPA.
How Your Business Can Avoid The Same Fate
If your business generates hazardous waste, it's critical that your company ensures any discharges are within legal limits and any waste disposal follows the law. California has some of the most strict hazardous waste disposal regulations on the books. On top of these laws, there are federal and, in some cases, additional local laws that must be followed as well.
As a hazardous waste generator, you are responsible for your waste from the moment it is created to the moment it is disposed of, known as cradle to grave. There is no expiration date to this rule, and turning over your waste to a disposal company doesn't absolve you of this responsibility.
A $1.9 million fine can be costly to any business, especially small to moderate-sized businesses, where one mistake can mean financial ruin. Working with a reputable hazardous waste disposal company can help to ensure your hazardous waste disposal processes meet all the applicable laws and include an effective strategy that ensures you're prioritizing community and environmental health.
How can an experienced hazardous waste management company help a company like Messer? While waste management companies are often thought of as a partner to help with the disposal of hazardous waste, the best disposal companies will offer an additional service called a walk-through program.
Consultative in nature, a walk-through program helps you identify any potential problems you may face with ANY aspect of your hazardous waste management. To be successful at this, a waste management company must regularly monitor any legislation changes coming down the pipeline from agencies like the EPA, the Department of Transportation (DOT) and the California Department of Toxic Substances Control (DTSC) to ensure your operation procedures are current.
A walk-through program will also catch any mistakes BEFORE they become costly fines and embarrassing news headlines. While you may think you have all your ducks in a row, there are hundreds of regulations that apply to areas like waste manifesting, storage, labeling, emergency readiness and employee training.
How To Find The Best Waste Disposal Company
So what should you look for in a waste disposal company besides a walk-through program? The best waste disposal company will:
Transport large amounts of compromised materials to the proper disposal site
Dispose of toxic chemicals and substances used during your production or industrial processes
Identify any unknown wastes through sampling and testing
Prepare transportation documents, including labels, manifests and other paperwork
Offer prompt pickups, which can be important at job sites that need to close quickly
Make sure that the service provider you are considering is also:
Licensed and bonded
Properly insured
Legally permitted for the transportation, storage, treatment and disposal of waste identified
Staffed with trained personnel who regularly manage the type of waste that you generate
Able to provide you with a statement of qualifications (SOQ)
Able to provide a list of references
By partnering with a reliable hazardous waste disposal company, you can remain confident that your hazardous waste processes are sound and in compliance with federal and state laws, even as the legal landscape of environmental protection continues to evolve.