8hr Refresher HAZWOPER Training
The key to a safe work environment is a properly trained and certified workforce. Ensure that your employees have the proper training certifications by mandating that your hazardous waste disposal employees have the proper 8-hour OSHA re-certification course in Hazardous Waste Operations and Emergency Response (HAZWOPER).
HAZWOPER Refresher Training is an annual 8-hour OSHA certificate-level re-certification course. This course is a refresher on the basic occupational safety and health principals learned in the 24-hour HAZWOPER and/or 40-hour HAZWOPER certification training course(s).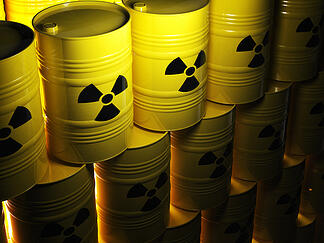 Intended Audience
The 8hr Refresher HAZWOPER Training is intended for those who are exposed or potentially exposed to hazardous substances - including hazardous waste operations - and who have already taken the 24-hour or 40-hour HAZWOPER certification training. This includes the following:
Workers involved in mandatory or voluntary clean-up operations
Workers involved in corrective actions involving clean-up operations
Workers involved in operations involving hazardous waste
Workers involved in emergency response operations
Hospital First Responders
Utility Workers who perform duties at a hazardous waste site
On-Site Supervisors
Learning Objectives
This safety course is a review of Hazardous Waste Operations Hazards, Recognition, Evaluation and Control. OSHA has specific requirements for course content. This 8-hour course is designed to meet those requirements and to present you with safety and health programs, site control and hazard control.
Course Topics
What's New for 2014
HAZWOPER Overview
Safety and Health Programs
Site Characterization and Analysis
Site Control
Training
Medical Surveillance
Hazard Controls
Monitoring
Handling Drums and Containers
Decontamination and Other Topics
Emergency response and Hazardous Waste
HAZWOPER at RCRA Sites
Emergency Response to Hazardous Substances
Review of the Five Appendices in the HAZWOPER Standard
Hazard Identification and Control of Hazards
The Benefits of Classroom Instruction
Not all HAZWOPER training is alike. At IDR Environmental, we believe that Classroom training is still the most effective training method because of the live, dynamic interactions between the students and the instructor. We believe that students will also:
Retain the information much more easily
Have the opportunity to ask questions
Interact with others in their field
Get Certified by Qualified Professional Instructors