Two California companies are facing the music after allegedly failing to meet hazardous waste regulations.
Earlier this summer, the U.S. Environmental Protection Agency issued $230,000 in fines for two companies, NRC Environmental Services and Oakland Power Company LLC, after investigators discovered hazardous waste transport violations.
The costly fines are yet another example of businesses overlooking important environmental regulations during the hazardous waste disposal process. The result - embarrassing headlines, expensive fines and a bigger headache than simply taking the time to ensure disposal processes meet state and federal regulations.
If there's one lesson to take away from this, it's this: It's always less expensive in the long run to have a disposal company review your hazardous waste management plan and help implement changes to your disposal procedures than to pay hefty fines for taking short cuts.
What Violations Led To The Fines?
The $230,000 settlement with NRC Environmental Services Inc. and the Oakland Power Company LLC comes after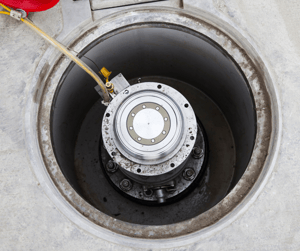 Oakland Power hired the NRC to remove tank bottom water from a 2-million gallon jet fuel tank and dispose of it, according to the EPA.
In April 2020, NRC transported more than 8,000 gallons of what the companies thought was non-hazardous tank bottom water using three tanker trucks to the East Bay Municipal Utility District.
Yet when the utility district employees sampled the third truck, the sample showed that the contents contained petroleum products. Instead of non-hazardous tank bottom water, the truck had been transporting hazardous waste.
In fact, the truck's contents possessed characteristics that included elevated concentrations of:
Benzene
Ethylbenzene
Toluene
Xylenes
The EPA determined that how the companies managed and delivered that hazardous waste violated the Resource Conservation and Recovery Act (RCRA), as well as risked human health and the environment.
The RCRA is designed to protect public health and to help companies avoid lengthy and extensive cleanups. These regulations require safe storage and disposal of hazardous waste, as well as proper employee training.
As part of the settlement agreement, personnel at the facilities must also complete training that will better familiarize them with state and federal hazardous waste regulations.
How Could These Fines Be Prevented?
If your company manages hazardous waste, taking proactive steps to ensure compliance with regulations is crucial to avoid potential fines and negative consequences.
One effective approach is to collaborate with a reputable hazardous waste disposal company. By partnering with experts in the field, you can benefit from their expertise in hazardous waste management, transportation and disposal processes.
These professionals can conduct thorough reviews of your hazardous waste management plan, assess your disposal procedures and provide tailored guidance to align your practices with regulatory standards.
This proactive approach not only safeguards your company from costly fines, but also upholds your commitment to environmental stewardship and responsible business practices. Remember, investing in compliance now can spare you from significant financial burdens and reputational damage in the future.
What Does A Reputable Disposal Company Offer?
Do a simple Google search for disposal companies in California, and you'll likely find dozens to choose from on just the first few pages of results. What should you look for in a disposal partner to ensure compliance?
Reputable hazardous waste disposal companies offer a range of services designed to meet hazardous waste regulations while minimizing risks. These services include:
Profiling and testing: It's critical to know whether the waste you are transporting is hazardous or non hazardous, not only for the safety of the community but for disposal costs as well.
Regulatory expertise: Professionals in a reputable disposal company are well-versed in the ever-evolving landscape of hazardous waste regulations. They keep up to date to ensure your practices are always up to code.
Customized solutions: Each company's waste needs are unique. A reputable disposal company can tailor solutions to fit your specific industry, waste types and volume.
Comprehensive audits: Regular audits and assessments by disposal experts can identify potential compliance gaps and offer recommendations for improvements. An example of this is a hazardous waste walk-through, which is a proactive approach to preventing violations before they occur.
Employee training: Well-trained employees are your first line of defense against compliance issues. A disposal company will provide training programs to help staff understand the intricacies of proper waste handling, storage and disposal.
Documentation and reporting: Accurate record-keeping is essential for regulatory compliance, and a disposal company can help you maintain detailed documentation.
Emergency response: If an emergency occurs, you need prompt and efficient emergency response services.
Environmental sustainability: Many disposal companies prioritize environmentally-friendly practices, including recycling when possible.
A free quote: With any project, budget is often a top concern. The best transporter will also provide a quote ahead of time and be upfront with you about disposal costs. Transparency in pricing is key to forging a trusted partnership, and trust is indispensable when it comes to hazardous waste disposal.
By enlisting the services of a reputable hazardous waste disposal company, you demonstrate a proactive dedication to compliance, as well as safeguarding your business from financial penalties and reputational harm.