Hazardous waste management for retail stores can be a serious and costly challenge. Over the last several years several prominent retailers have been subject to significant fines for hazardous waste violations including Rite Aid, Lowes and Walmart.
America's hazardous waste management program was developed to ensure the safe management of hazardous waste from "cradle to grave."
According to the EPA, "these regulations were developed in the 1970's and early 1980's, however, most of these regulations were developed primarily for industrial and manufacturing settings, but apply to any non-household facility generating and managing hazardous waste—including some facilities that may surprise people.
For example, hospitals, schools, and retail stores all generate hazardous waste and are subject to our regulations.
However, because these types of facilities aren't industrial in nature, sometimes the design of the hazardous waste regulations can pose compliance challenges." (Source: EPA Blog)
The Challenges of Reverse Distribution
Many retailers do not view themselves as hazardous waste generators subject to regulation.
This is where the problem lies for many companies as this confusion has led to many violations and fines from some of our largest retailers.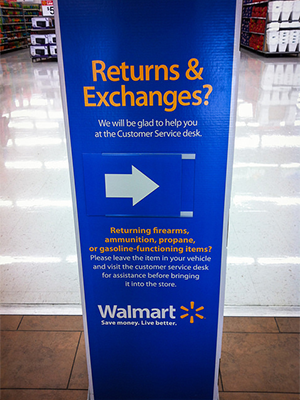 Why?
Because many retailers were not aware that products returned to them by customers may be Resource Conservation and Recovery Act (RCRA) hazardous waste.
The EPA and state regulatory agencies have been very aggressive in pursuing cases over the last several years against retailers that have not be acting responsibly in dealing with identified hazardous waste streams.
The message has been clear……… retailers must go beyond just supplying products to meet the demands of their consumers—they are also responsible to operate their businesses in ways that protect those consumers and the environment.
From providing proper equipment for waste storage to maintaining proper paperwork for state and federal regulators, hazardous waste management is a challenging process that requires expertise and focus.
Certain products which are returned to a retail store, or otherwise cannot be used can require disposal according to hazardous waste laws, including:
Aerosol cans
Cosmetics
Nail polish
Household cleaners
Hand sanitizer
Pesticides
Pharmaceuticals
Pool supplies
When these items are returned to a retail outlet, the retailer is not allowed to dump products containing hazardous material down the sink or toss in municipal trash cans. They must follow the same hazardous waste rules that industrial hazardous waste generators do.
Retailers manage a wide range of retail products that may become waste streams if unsold, returned, or removed from shelves for inventory changes.
Relief on the Way?
The EPA seems to appreciate that retailers do not operate in an industrial setting like chemical manufacturers and distributors.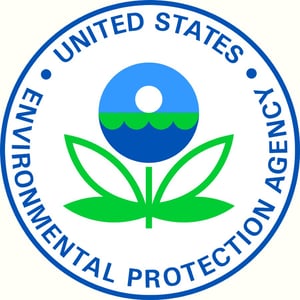 Over the last several years as enforcement activities have increased, the EPA has been studying the effects of RCRA and the unique challenges of hazardous waste management in retail settings.
In late 2016, the EPA released a Retail Strategy to help address unique challenges facing retailers and outlined several strategies meant to "ease the burden of managing hazardous wastes in a retail setting while maintaining important protections to human health and the environment."
These recommendations include:
On the EPA Blog, Assistant Administrator Mathy Stanislaus indicates that EPA is sensitive to the challenges to retailers. Stanislaus adds, "This retail strategy is an important next step in our journey to explore options for reducing management burdens, ensuring compliance with hazardous waste regulations and protecting human health and the environment."
It is important for retailers to understand that despite EPA's willingness to reduce the regulatory burden, hazardous waste will be generated and it falls on the hazardous waste generators (retailers) to handle the waste according to federal and state regulations.
The waste that can't be avoided should be considered for reuse and recycling, with landfill disposal being the last resort.
Working with an experienced and licensed hazardous waste disposal company should be considered to develop the right processes to ensure full compliance and keep your company out of hot water and away from fines.
Image Credit: Photo by Clemens v. Vogelsang | CC BY