While hazardous waste disposal may seem like it would be the same for every industry, for government agencies it isn't that simple. There are many special considerations when working with government agencies.
If you are a federal or state employee who is responsible for managing the various types of waste streams your department comes into contact with, you are already familiar with the specific bureaucratic idiosyncrasies in your corner of the world.
Items, such as approved vendor status, budget constraints, schedule flexibility, compliance issues and previous experience are just some of the issues that government agencies are looking at when considering a possible vendor.
If you are looking for a

hazardous waste disposal

company to work with, here are some tips to help you pick one.
Must be an approved vendor
Hazardous waste disposal for government agencies is a little different than the public sector. Only waste disposal companies who are registered by the federal government's System of Award Management (SAM) are considered to be an approved vendor. Businesses wanting to work with government agencies must be registered through SAM before a contract, basic agreement, ordering agreement or blanket purchase agreement can be made.The SAM system is a database of vendors who would like to work with the government. There are no costs associated with registration.
Working with government budgets
Flexibility is very important for federal or state agencies. There are several large hazardous waste management companies in the industry that are very rigid in their pricing. If your agency needs to dispose of waste, most likely you will just want to get a quote, but not sign a 1 to 5 year contract. Some of the larger disposal companies may be vague with the quote, if you don't sign a multi-year contract. Don't be surprised if you are told the price will be between $1 and $1,000,000 to dispose of the waste.
How does this help you manage your budget?
If your agency needs the flexibility of working with a hazardous disposal company, then look for company's that will offer month-to-month or pay as you go options. These companies tend to look at the long-term relationship aspect, as opposed to getting you into a long-term ironclad contract.
Experience with city/public works departments
Does the disposal company you are assessing have the necessary experience to work with you? While price is always a consideration, ensuring that your city or state's liability and exposure is protected is also a primary concern.
What if hazardous waste is dumped by some unscrupulous individual within your city limits? Is the cost of disposal covered under their contract or service, or will your agency be charged for an additional disposal service?
The disposal company's knowledge of how your city or state department works and what the needs of your particular agency are forms the basis of a successful and cost effective disposal relationship. If price is the only thing you are concerned about, you might just get what you paid for.
Contracts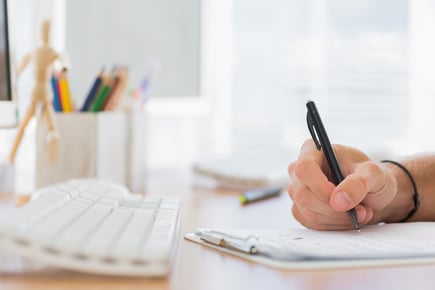 Are you looking for a long-term contract or is a month-to-month or pay as you go service better for you?
Being stuck in long-term contracts can be costly and take up much of your allocated budget. Will you always get what you pay for up front?
What if you need other services outside of the contract parameters? Determine your specific needs, then look for the hazardous waste disposal company that will meet those needs. Remember, they work for you, not the other way around. Just because they are a so-called big and experienced disposal company, does not mean they are right for you.
Emergency response
Cities have employees working around the clock to ensure the safety of their community. Emergencies can happen any time of the day or night or even holidays. Can the disposal company you are using, or thinking of using, handle any type of hazardous emergency 24/7 365 days of the year?
Compliance issues – storage and containers
Managers can only keep up with so much regarding complicated environmental laws and California rules and regulations. As a manager of a city organization or public works department, do you know:
how to store hazardous materials and label them correctly?
if your employees are properly certified?
if your waste being properly disposed of?
if you are neutralizing chemicals correctly?
if you are illegally dumping hazardous waste? (you may not even know if you are)
Compliance issues
are a pain! Working with the right disposal company can make that pain go away.
TWIC cards
The Transportation Security Administration (TSA) requires a Transportation Worker Identification Credential (TWIC) for workers who need access to secure areas of the nation's maritime facilities (Ports of Entry) and vessels.
If your agency uses any port of entry, make sure the company you are going to use has the required TWIC card for all employees who will be accessing the ports of entry. Waiting for a hazardous waste disposal company to get their employees TWIC cards, will potentially put your project way behind and over budget.
Waste management
There are many types of hazardous waste streams, everything from non-hazardous to radioactive. Having an experienced and well-qualified hazardous waste company to manage and dispose of your waste is crucial.
As a manager for a government agency you are typically juggling a hundred different things on a daily basis. Hazardous waste management shouldn't be one of them.