A new proposed asbestos ban could impact how businesses dispose of this hazardous material.
Asbestos, commonly found in industrial and construction materials, is a naturally-occurring mineral made of microscopic, flexible fibers that are resistant to elements like heat, electricity and corrosion. Because of this resistance, asbestos has been used in a variety of building construction materials for insulation and as a fire retardant.
Most states classify common industrial materials as non-hazardous. These include ash, sludges, antifreeze, grinding dusts and liquids contaminated with non-hazardous chemicals.
Many states classify asbestos as non-hazardous. However, in California, asbestos is considered to be hazardous. State laws say that asbestos waste weighing more than 50 pounds requires transportation by a certified hazardous waste disposal company.
That law could be changing thanks to a new proposal by the U.S. Environmental Protection Agency, which is proposing restrictions on asbestos and is targeting disposal and recordkeeping requirements.
EPA Proposal On Asbestos Ban
A recently proposed ban by the EPA is the first-ever risk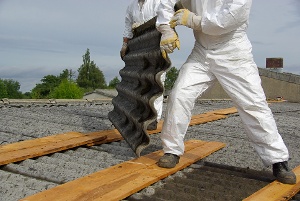 management rule issued under the new process for evaluating and addressing the safety of existing chemicals under the Toxic Substances Control Act that was enacted in 2016, according to the government agency.
The proposed rule would ban chrysotile asbestos, the only known form of asbestos that is currently imported into the United States. This type of asbestos is commonly found in products like sheet gaskets, brake blocks, asbestos diaphragms and other vehicle friction products.
The agency is also proposing targeted disposal and recordkeeping requirements that are in line with industry standards, Occupational Safety and Health Administration requirements, and the Asbestos National Emission Standards for Hazardous Air Pollutants.
The EPA says that these requirements would take effect 180 days after the rule goes into effect.
How A Waste Disposal Company Can Help
If you're an automobile parts manufacturer or industrial cleaning company that handles asbestos, it's important to follow these latest legal developments. It's also important to note that environmental laws are constantly evolving, so keeping on top of changing regulations is critical to protecting both your business and the environment.
In fact, the EPA has stated that this could be the tip of the iceberg. In its release outlining the proposed ban on chrysotile asbestos fibers, the agency states that it is also evaluating other types of asbestos fibers. Future evaluations could impact far more industries.
Keep in mind that in California, certain quantities of asbestos are already subject to disposal regulations. Changes at the federal level, however, could impact these laws further.
Working with a certified waste disposal company can help to ensure you are meeting all current and future asbestos disposal laws. The best waste disposal companies will have extensive knowledge of new and pending legislation and how these laws impact your specific business.
This knowledge will then help you develop a practical and reliable plan that puts your company in a position to update your waste management practices proactively rather than reactively.
What A Waste Disposal Company Should Offer
One of the most important services the best disposal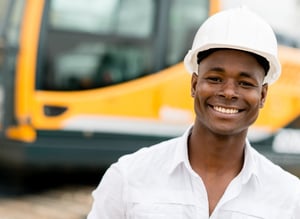 companies should offer is a walk-through program. A walk-through program is consultative in nature and evaluates your waste procedures. This is critically important as laws are changing. An evaluation can help you better understand how any upcoming legislation may impact your waste procedures.
Working with a certified waste disposal company can offer additional benefits as well if you handle asbestos or other types of hazardous waste. These advantages include:
The ability to identify waste streams through profiling and testing
Transportation of your waste to the proper recycling and disposal sites (since not all facilities accept asbestos waste)
Evidence that your waste has been properly disposed of
Provided documentation that is required for transport such as manifests
This proposed asbestos ban is just the latest of many measures that are likely to come or evolve in the coming years. Hazardous waste disposal companies will ensure you meet any regulations required of your business and put you in a position to adapt as laws evolve.