Yes, corrugated packaging companies need to consider how the grey market can impact them.
The grey market is a marketplace for sales not authorized by the manufacturer of a product. When buyers purchase products through the grey market, they are buying what appears to be branded products … either by what appears on the product itself, any accompanying packaging material inside, or its outer plastic or paper-based packaging.
Often, you may see some of these grey market items online on sites like Amazon and eBay. Consumers may think they're getting a good deal, except that they aren't. Instead, they're getting inferior products by purchasing knock-offs, recalled items or returns that don't work or are damaged.
If you've purchased a product that has left you unsatisfied, your review may be among the millions that are online today. And if you think reviews get lost in the great web landscape, you couldn't be more wrong. Research shows that 91% of shoppers in the United States at least occasionally read reviews online, and 84% trust those reviews as much as a friend's recommendation.
If the corrugated packaging you provide a client with ends up on the grey market, your client's reputation could be at risk. And that means the professional relationship with your client could be at risk as well.
The Grey Market And Product Packaging
Corrugated cardboard is essential for packaging products so they arrive at their end destination - often retailers -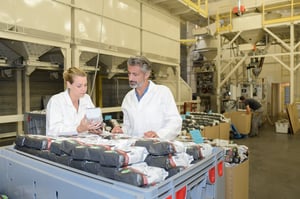 safely and intact. An essential part of the supply chain, corrugated cardboard containers are used to ship 95% of all products in North America.
Corrugated cardboard inserts and cardboard boxes can be customized in a variety of ways, from color and design to size and shape. They can also be branded with logos, a company's name or other recognizable ways.
Branded packaging can lift a product's image, but can also place a company at risk should the packaging end up on the grey market.
How packaging ends up on the grey market can happen any number of ways. Disgruntled employees, dumpster diving, non-secure transport and an opportunistic person who is at the right place at the right time can lead to paper packaging thefts.
It's not unusual for companies to brand all of their packaging, including on corrugated boxes, custom packaging solutions, mailer boxes, tissue paper and larger shipping boxes made with paperboard packaging that hold multiple products.
Packaging companies often deal with last-minute changes, misprints, recalls and other events that demand them to discard unwanted packaging, whether during or after production. Packaging companies may even need to discard products that have expired, been recalled or discontinued.
If unscrupulous individuals swipe these discarded packaging products or the products themselves, you and your manufacturing clients could have a serious problem that will be difficult to fix. It's critical to have a process in place that prevents branded packaging and products from ever reaching the gray market.
How Certified Product Disposal Can Fight The Grey Market
Certified product disposal should be part of any corrugated packaging company's waste management plan. A certified product disposal company ensures that all packaging and products destined for destruction is, in fact, destroyed.
The best product destruction services provide you with authentication that gives you the confidence that the packaging and product aren't ending up in the wrong hands. A certified disposal company has a strict chain of custody and a plan for disposal for any products that you transfer into their possession. For example, they should present you with:
A written plan

Photographic or video evidence

Paperwork and permits
The goal is to keep branded packaging and the products you are packaging off the grey market. Even if the need for product disposal has nothing to do with the packaging itself, packaging companies still play an important role in preventing products from landing in the wrong hands. For example, a corrugated packaging company may need certified product disposal if:
Products that have expired in your possession or were mistakenly sent to you that have already expired

Goods that have been replaced by a newer version or product line but haven't made it to the market yet

Products have been confiscated or recalled for legal or safety reasons

Products have been discovered to have defective parts
While discarding these products in trash bins seems like the easiest way to discard them, you may find your packaging company business in trouble.
How To Find A Certified Disposal Company
Choosing the right certified product disposal company for your corrugated packaging business requires some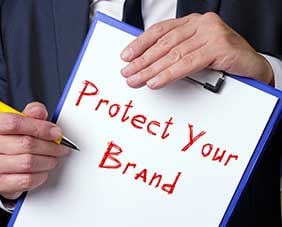 investigating, since there are certain factors that make a company more trusted than others.
Always look for a company that has experience working with corrugated packaging companies. You can check with other corrugated packaging companies like yours for recommendations.
In addition to experience, a disposal company should have all the proper certifications, including any required licenses and being insured and bonded.
Certified product disposal companies should also have 24/7 surveillance in their disposal yards or facilities so that any perpetrators found near the products can be dealt with before they can interfere with the items destined for disposal.
Quality disposal companies will offer additional services as well, including assistance with required forms, such as manifests, and a walk-through evaluation. This type of consultative service helps evaluate your needs and to check whether your products contain any hazardous ingredients or components.
Make sure you ask for references as well, which allows you to reach out to other companies to inquire about their experiences working with the certificated disposal company that you are considering.
By working with product destruction services, you can help ensure your clients' integrity remains intact and you have a reputation for valuing your customers.