As a hazardous waste generator in San Diego, it is imperative that you follow the proper disposal of that waste in compliance with State and Federal regulations. The purpose is to protect the environment as well as the health of the public as well as to avoid hazardous waste violations in San Diego.
San Diego County has detailed requirements for hazardous waste disposal and has published a list of the most serious and common violations with helpful suggestions on how to avoid them. A few of the most common violations of hazardous waste disposal in San Diego include the following.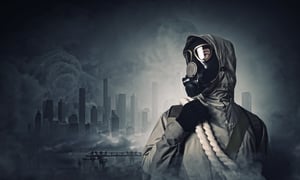 1) Inadequate or no training: Many small companies that generate hazardous waste are unaware of the requirements for hazardous waste disposal in San Diego. The person in charge of this often has other job duties as well. Any employee who has any role in this disposal needs to have classroom instruction as well as on-the-job training in order to be certain the company complies with all regulations applicable to hazardous waste management. Instruction must include how to respond in an emergency and how to shut down production if necessary.

2) Unlabeled hazardous waste containers: This is an incredibly frequent violation and one that is easily remedied. Regulations for hazardous waste disposal demand that specific information be included on labels that are clearly visible. The label must include:

• The name and address of the facility.
• The source of the waste.
• The first date the waste was placed in the container.
• Why the material is considered hazardous.
• Identification of the material as solid or liquid.
• A warning statement that the material is hazardous.

3) Inadequate identification of materials as hazardous waste: You may assume that your waste materials are not hazardous when in fact they are. It is your responsibility to determine if your generated waste material is hazardous and if so, how it should be stored, transported and disposed of. San Diego Department of Environmental Health-Hazardous Materials Division has a form you can use to help you in making this determination.

4) Improper treatment and disposal: Hazardous materials must be disposed of at a state disposal facility. It must not be placed into any regular trash receptacle and must be segregated from other waste. Too often, hazardous waste is allowed to seep into the ground or disposed of in a regular landfill or sewer. Employees must be educated as to what materials are hazardous and how to treat them appropriately.
Hazardous waste inspections are not scheduled. The inspectors can show up at any time. See Sonia Ingmanson from the County of San Diego Hazardous Materials Division, give a surpris einspection.
If your business is a generator of hazardous waste in San Diego, the best way for you to ensure the waste is properly handled is to use a company certified in handling and disposing of hazardous waste. This can actually be more economical for you than trying to comply with the rigorous state and federal regulations on your own.
Violations
are taken seriously and can result in civil penalties of up to $25,000 a day. If the violation is deemed serious enough for criminal charges, a fine of $250,000 a day can be imposed as well as up to three years in prison. In March of 2013,
Chemical Waste Management was fined by the DTSC
in excess of $300,000.
The fine is largely due to CWM's failure to report to the department, 72 spills at the San Joaquin Valley facility during a four year period from June 2008 – 2012.
Using a certified company for your disposal of hazardous waste limits your liability, avoids fines and penalties and frees an employee from the rigors of time consuming hazardous waste management. It also ensures that your company stays current with all State and Federal guidleines.