Albertsons Grocery Chain Fined for Hazardous Waste Violations
In case you missed it, Albertsons, the large super market chain was ordered to pay more than $3 million to settle a lawsuit involving the illegal disposal, transportation, storage and mismanagement of hazardous waste at its locations in the state of California.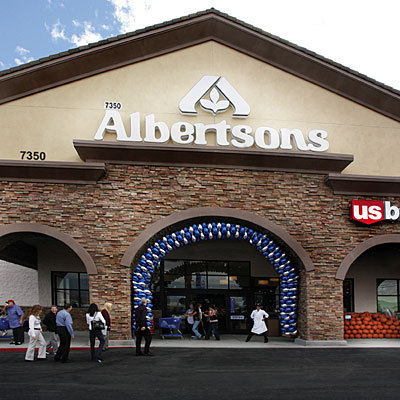 From the Los Angeles Times:
"The company agreed to pay $3.4 million, including $2.7 million in civil penalties; $300,000 for the cost of the investigation; and $350,000 for supplemental environmental projects. The fines are the result of violations of the California Hazardous Waste Law, according to a news release from the Orange County district attorney's office. "
"Albertsons did not admit fault or liability, according to the release. "
"Waste generated at the 188 retail stores and two distribution centers in the state included over-the-counter medications, pharmaceuticals, aerosol products, ignitable liquids, batteries, electronic devices, pool chemicals and other products that contain hazardous materials, according to the release. "
"The settlement is the result of enforcement action that began June 4 in Orange County on behalf of 11 agencies led by the district attorneys in Orange, Riverside, San Bernardino, San Diego and Ventura counties, as well as the Los Angeles city attorney's office.
In addition to the settlement costs, Albertsons is required to pay for development and enforcement of disposing of hazardous waste at its California facilities."
Enforcement on the Rise against Retailers
The Albertsons case is the latest in a long line of high profile cases settled within that last year involving retailers doing business in the state of California including Lowes, Rite Aid and Wal-Mart. The California regulatory agency has been vigilant of late, going after retailers for shoddy business practices involving illegally storing and disposing hazardous materials utilizing municipal dumpsters.
California businesses must be aware that the state is actively pursuing companies that violate hazardous waste laws. To learn how to stay out of regulatory hot water, download our free eBook "The Top 10 Hazardous Waste Violations and How to Avoid Them."