Medical waste disposal drop off facilities make safely disposing of your medical products easy.
If your business regularly generates medical waste, it may be tempting to take advantage of this service. In fact, drop-off sites can be a hassle-free way to safely dispose of waste.
However, medical waste drop off locations aren't for everyone. That's because drop off sites typically only accept certain types of waste and in certain amounts. In fact, if you're a facility like a hospital or blood bank, disposing of medical waste is more involved than simply driving to a drop off site.
Below we'll explore why medical waste disposal drop off sites aren't for everyone and what you need to know about another alternative for properly disposing of your medical waste.
Drop-Off Sites Only Accept Certain Types Of Waste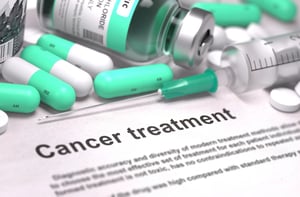 If you're a medical, pharmaceutical or laboratory facility, chances are you have several different types of medical waste. Even if you're a small company or organization that generates very little medical waste, there's a good chance it's not all one type.
Many drop-off sites only accept particular types of waste. For example, there are facilities that only accept sharps, and other facilities only accept unused pharmaceuticals. There's even facilities that will accept medical waste as long as it is not hazardous, such as plastic containers and glass bottles. Even dental waste streams have their own set of requirements.
Other waste like fluorescent lights, batteries and non-empty aerosol cans can be found in facilities and be recycled. However, these cannot simply be thrown into a recycling bin, and disposal drop off facilities will only typically accept one or just a few of these types of waste.
What does this mean for you? A lot of trips with many different stops. You will also need to be familiar with the proper disposal methods for each type of medical waste your facility generates. This is critical to ensuring that you meet all waste disposal guidelines.
An experienced hazardous waste disposal company, on the other hand, can take all of your medical waste at once and dispose of it at the appropriate facilities.
You're Responsible For Your Waste Its Entire Journey
As a waste generator, you are responsible for managing all aspects of your waste, from the moment it is generated to its final disposal.
This is known as cradle to grave, and managing all aspects of your waste can put you in violation of the Resource Conservation and Recovery Act (RCRA). This can result in substantial fines and penalties.
Transporting your facility's medical waste yourself can have serious ramifications if an accident occurs on the way to a drop-off site or if an employee you have entrusted it with improperly disposes of it … making a quick trip to a disposal drop-off facility not worth any potential fall-out that could occur.
A hazardous waste disposal company with experience in medical waste can help alleviate these concerns by safely and legally disposing of your medical waste. Make sure you check out the Department of Toxic Substances Control Registered Hazardous Waste Transporter Database to make sure the company you are considering working with is a legally registered transportation business.
Some Recycling Centers May Not Be Open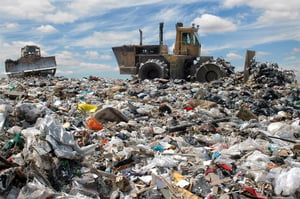 Today, the convenience of medical waste drop off facilities may not be so convenient at all. That's because several recycle centers throughout California have been temporarily closed due to COVID-19.
It's important to check with any facility, before you depart, whether it is open, and if so, whether it has temporary hours. This can add an extra step in your disposal efforts.
The best hazardous waste disposal companies will maintain communication with disposal facilities in the region and will stay on top of closures, modified hours and changing requirements that can impact your particular medical waste.
Disposal Companies May Offer A Better Option
Hazardous waste disposal companies that are certified in handling medical waste can offer many benefits for companies that generate this type of waste. They will:
Ensure they find a facility that will accept your particular type of waste
Safely dispose of your waste, ensuring you meet all cradle to grave requirements
Stay on top of changing industry conditions and regulations
The best disposal companies will offer additional benefits for you as well that you simply can't get at disposal facilities. These include:
Identification of wastes using sampling and testing methods
Prompt pickups and scheduled pickups, which can be beneficial if you regularly generate high volumes of waste and need removal of that waste more often
Transportation of the waste, which can save you any associated manpower and transportation costs
Proper labeling and correct containers used to ensure you are meeting these regulations as well
Medical waste disposal is a highly specialized field. It's important to work with a waste disposal company that has extensive experience in disposing of your type of medical waste to ensure the utmost care is taken and all regulations are followed.