It would be a nightmare scenario for any company.
In 2007, 30 people became seriously ill after consuming ground beef patties. The company that produced the patties, Topps Meats, faced a situation that would alter its future. Nearly 21.7 million pounds of patties were recalled.
Up until that point, Topps Meats had been the largest producer of frozen burger patties in the United States. Just six days after officials issued the recall, Topps Meats permanently closed.
For those who believe food recalls such as what occurred at Topps Meats are isolated, research is proving otherwise. Although the recall that impacted the company was massive, ultimately putting Topps Meats out of business, food recalls in the United States are not isolated incidents.
A Public Interest Research Group (PIRG) report found that food recalls in the United States increased by 10% from 2013 to 2018. In 2016, 905 food recalls were issued.
The reasons behind food recalls can vary, from possible foreign matter contamination or incorrect packaging, to testing positive for E.coli or salmonella.
In 2019, for example, Tyson Foods had to recall more than 11.7 pounds of chicken strip products due to the possible contamination of foreign matter, and Maxfield Seafood recalled more than 160,000 pounds of siluriformes fish products because they were not presented for important re-inspection.
Especially in scenarios where there is a risk to public health and company liability, food destruction services simply won't do. To ensure proper destruction and protection of a company's reputation, certified product disposal is required.
Below are some examples of scenarios when food destruction services aren't enough to protect your brand and how certified product disposal services can help.
You Have Expired Products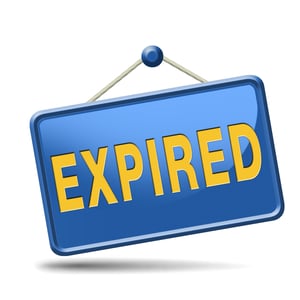 It's one of the most common problems for many companies. It can be challenging (if not impossible) to accurately predict how much food product you need in your warehouse to supply to vendors.
To protect your brand, destruction of unused and expired products is more preferable than having a product hit the shelves that is not up to your company's usual standards.
While a food destruction service will dispose of expired products, there is a risk that your less-than-fresh product will end up at a discount retailer or sold second-hand. If this occurs, your brand's reputation could suffer, especially in today's social media-focused age when consumers are quick to share their thoughts on a product online.
You Have Tainted Products
As mentioned above, there are many ways a food product can become tainted. Listeria, salmonella and E.coli outbreaks are all scary scenarios for any company and the public.
Other times, the source of contamination can come from foreign matter that has somehow gotten into the food supply, cross contamination with other products and unsanitary conditions when food was produced or packed.
In any of the cases above, consumption of the food may cause consumers to become ill. A food manufacturer or distributor may initiate the recall when a discovery has been made of a possible contamination. In other situations, government agencies like the U.S. Food and Drug Administration may request a recall when a problem is spotted during a facility inspection.
No company is immune from an outbreak, which is why it is important to quickly and properly dispose of a tainted product once a problem is recognized. Because tainted products can be dangerous to the public and cause liability issues for your company, it is important to not rely on food destruction services that cannot provide proof of proper disposal.
A certified product disposal company will provide evidence of product destruction, documenting the entire disposal process to limit your liability.
You Have Improperly Labeled Packaging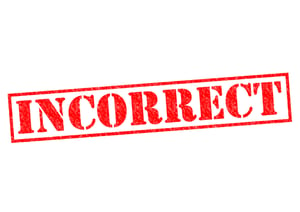 Sometimes nothing is wrong with the food at all. Instead, it's the packaging of the food that is at the heart of a recall.
In 2019, Cooked Perfect Brand recalled more than 53,000 pounds of frozen ready-to-eat beef and pork meatball products for misbranding and undeclared allergens on the product labels.
Just as tainted products can present a public health hazard, so can the mislabeling of products. For example, it is estimated that up to 1% of Americans, or more than 3 million, have a peanut allergy. Even if a product does not contain peanuts, but is made in a facility that manufacturers products with nuts, this can pose a serious threat to an individual if this information is not included on a product's label.
When disposal of a product is not documented from start to finish, it is possible that drivers, shipping company representatives or workers at the dump can intercept your product on the way to the landfill. If these products still feature unexpired dates on them, they may be sold second hand. In this situation, you are still liable for the information that is displayed on your labels.
A certified product disposal company will quickly remove these obsolete products from the supply chain and protect you from liability.
Your Products Have Been Involved In An Accident
It seems like an unlikely scenario, but accidents occur all the time. If one occurs on the way from your facility to a distribution center, your shipment of food is likely ruined and will need to be properly disposed of with assurances.
Usually, swift action in situations such as these is necessary, but a company should never compromise quality for quick removal and disposal.
The right certified disposal company will be able to respond quickly to a situation like the one above, ensuring all products are properly disposed of according to the law and in a timely manner.
You Want Peace Of Mind
Working with the right certified product disposal company can provide the peace of mind you need as a company. Regardless of whether your business is big or small, as a facility that manufactures highly-regulated food products, there is always a risk of incidents like those above occurring … even with the highest level of careful planning and effort toward safety.
A certified product disposal company plays an important role in your operations to ensure any legal issues that come up can be taken care of quickly and responsibly. Choosing a company to work with is an extremely important decision.
When evaluating a product disposal company, make sure the company:
Is experienced in handling food and packaging disposal
Is certified, licensed and bonded properly
Has a specific, tailored plan for disposal of your waste
Will provide evidence of the entire removal and disposal process
Has surveillance of its storage areas 24/7
Will provide you with a certificate and proof that the entire process has been completed
Our article, Why Secure Product Destruction Protects Your Brand, further outlines the importance of proprietary protection and the need to remove obsolete products for long-term stability of your company.