The United States Customs and Border Protection Agency (CBP) is utilizing more sophisticated tactics to enforce American intellectual property rights. This increased focus on is posing big challenges for United States importers.
On Friday, January 17, 2014 the U.S. Customs and Border Patrol released its statistics from Fiscal Year 2013. "CBP conducted more than 24,000 seizures of goods that violated intellectual property rights, with a total retail value of $1.7 billion based upon Manufacturers Suggested Retail Price (MSRP) or the price that items would sell for if they were legitimate, representing a 38 percent increase in value from FY 2012" (Source: Department Of Homeland Security)
"As online commerce continues to expand, we are seeing more international criminal organizations exploiting cyberspace to further their criminal enterprises. Internet websites are increasingly the front end or entry point for consumers, businesses and criminal organizations to the international supply chain" said Lev Kubiak, director of the National Intellectual Property Rights Center. "Attacking criminal activity at every point along the international supply chain, to include websites, manufacturers, and shippers and shipping routes, border entry points, distribution networks and payment methods, is critical to CBP and HSI's enforcement efforts." China and Hong Kong remain the top sources of counterfeit and pirate goods, with China accounting for 72 percent of goods seized and Hong Kong accounting for 12 percent."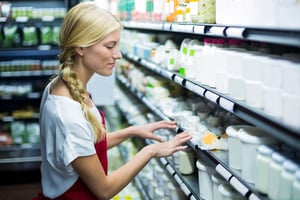 "Apparel and accessories were the most commonly seized commodities, followed by electronics, optical media, handbags and wallets, and watches and jewelry. Handbags and wallets were the most valuable, with an MSRP of $511.2 million in 2012 – an increase of 142 percent from last year and 40 percent of the total value of seizures."
"CBP used to just turn up at ports and seize goods - now, they are seizing websites and domain names, and are taking a much more aggressive and intelligent approach."
What Happens If My Goods Are Seized
While there is certainly a criminal element involved in customs seizures, many legitimate importers and online retailers are also finding themselves caught up with shipments of goods that do not pass muster with the CBP.
If you are a United States based importer or online retailer and you have an overseas shipment that is seized for violation of intellectual property rights, a seizure notice will be issued to you by CBP. You may petition for administrative relief or elect to bring suit in federal district court to recover the merchandise.
Goods that are seized and forfeited as bearing a mark that is a counterfeit of a registered trademark, piratical of a registered copyright or imported in violation of distribution rights agreements are routinely destroyed. The cost of the destruction will be assessed to the party importing the product. Significant monetary penalties may also be assessed for violations involving the importation of goods bearing counterfeit marks.
Certified Product Destruction
If you are required by CBP to destroy a shipment because of the violation of intellectual property rights, you will need to work with a firm that can destroy your goods using certified product destruction best practices. Certified product destruction is a process whereby products are destroyed or disposed of and the process is authenticated in order to ensure that the product is not being resold or utilized illegally. Product destruction should be handled in a professional, confidential, and cost efficient manner by a reputable disposal company.
There are many occasions where legitimate importers receive a load of goods that do no pass muster with CBP and may find themselves in need of this service. Your brand is extremely valuable! People looking to "cash in" on your success, can seriously damage your brands reputation and play a significant role in your bottom line. Look for reputable companies that will go the extra mile and provide you with the appropriate paperwork, photographic/video evidence and certified assurance that the job is handled professionally and cost effectively.