Los Angeles is a mecca for shopping, fashion and tourism. It is also home to the headquarters of global companies, a dynamic economy with several established sectors, and a gateway for thousands of products that come through its ports.
For companies that operate in the Los Angeles area, certified product disposal is essential to keep their hard-earned brand and reputation secure.
Certified product disposal, also known as product destruction, helps ensure products that are no longer wanted do not end up on the black market. There can be a host of reasons why a company no longer wants to sell a certain product:
The products are expired or damaged
The company has discontinued a line and no longer sells that product
Manufactured overruns have occurred
The items are blemished or off-spec
Promotional merchandise is no longer needed
Packaging is outdated
Products have been seized as counterfeit
Recalled products must be destroyed
A court has ordered that items be destroyed
You may also consider a certified product disposal company if your business is one of the many entertainment or hospitality companies in Los Angeles and you need to safely dispose of uniforms or other products with brand identification on them.
How do you find the best product destruction Los Angeles company, however? Here are some tips on what to look for when determining which certified product disposal company is best for you.
Make Sure A Company Is Experienced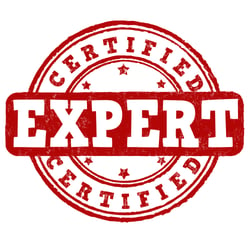 Any product disposal company you hire should have extensive experience in not only product disposal, but the disposal of items you produce.
If your products include materials that are considered to be hazardous waste, the disposal company you choose should be licensed to handle that type of waste. For example, electronic products often contain important proprietary information that can be easily copied and then sold by other companies.
In California, electronic waste is considered to be hazardous and must be properly disposed of or recycled. Working with a certified hazardous waste company that also is experienced in certified destruction services can help ensure electronics are not stolen by competitors and are properly disposed of, meeting all state regulations.
An experienced disposal company will also be bonded and insured. This will provide peace of mind that should an accident occur, you will steer clear of any potential liabilities.
The Company Has A Plan For YOUR Products
The best certified product disposal companies will create an individualized plan for your products … not apply a general plan of action used for any client.
Ask the certified product destruction company you are considering what the plan is to destroy your products and whether they can lay it out for you, step by step.
As part of that plan, the company should be able to tell you what precautions are put into place to ensure your products will not enter the grey market and illegally sold for profit. Confidentiality and security should be top considerations in this plan as well.
The grey market is a term used to describe distribution channels that an original manufacturer did not authorize. Typically, when a product enters the grey market, it is sold for a much lower price than retail price. This not only lowers consumers' expectations of price, it also hurts your brand and bottom line.
The company you work with should have a foolproof plan in place … and be able to lay that plan out for you in detail.
Proof Of Proper Handling Is Provided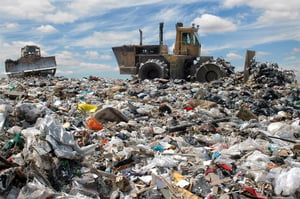 A certified product destruction company should prove the disposal has been handled from start to finish. Although photographic and video evidence of the disposal is not required, this is a great way for a disposal company to show its clients that the job has been completed. Even better, a company can provide photographic evidence of the entire procedure, from start to finish.
It's also a good idea to make sure your product disposal company has 24/7 surveillance cameras. This provides video evidence that your products are being safely handled, especially if they cannot be quickly destroyed.
Finally, a certified disposal company should always provide you with a certificate of destruction that the disposal process has been carried out. If they do not, you should take a hard pass at working with that company.
You Have Peace Of Mind
When choosing product destruction services in Los Angeles, it's important that you have peace of mind. Certified product disposal is a process by which you rely on another company to complete, so feeling confident with the company you choose is a critical part of the process.
Keep in mind that secure product destruction is a process that begins from the moment you hand off your product to the moment it is completely destroyed. Drivers, shipping company representatives and workers at the landfill can all intercept your products.
Because of this, choosing a company that is experienced, will create a customized plan for your product and will provide proof that the job has been completed are all traits and services to look for when choosing a product destruction company.