Hospitals require special medical waste disposal solutions to deal with pharmaceutical waste. However, hospitals also produce a large amount of non-hazardous waste that must be accounted for and disposed of safely.
In the United States, there are more than 6,200 hospitals, according to the American Hospital Association, with more than 36.5 million patients admitted in 2017.
While common medical wastes include items like medications, used sharp objects and many types of contaminated materials, caring for this vast number of patients on a daily basis inevitably produces enormous amounts of other types of waste.
And, in the eyes of the U.S. Environmental Protection Agency, hospitals are no different than any other facility when it comes to the proper disposal of waste, especially waste that is hazardous.
If you're a hospital administrator, you know the importance of developing strategies that streamline the removal of all waste types. Below is some basic information you should be aware of when developing these strategies for your medical facility, as well as information about help that is available to implement them.
Types Of Waste
Every department in a hospital generates waste. In addition to medical waste generated when caring for patients, departments that deal with administrative, cleaning and cooking duties generate waste as well.
In fact, according to the World Health Organization, of the total amount of waste health-care activities generate, about 85% is general, non-hazardous waste. These types of waste include: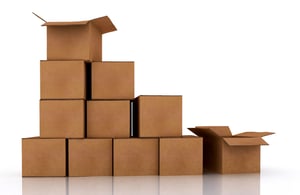 Kitchen Waste: According to the Environmental Protection Agency, U.S. hospitals are responsible for nearly 170,000 tons of food waste each year.
Solid Waste: Trash items like plastic packaging, paper and cardboard, and office products are common in hospitals.
Universal Hazards: Though considered a hazardous waste, universal hazards aren't usually thought of as medical waste even though they are essential for a medical facility. Examples include:
Fluorescent lights
Pesticides
Cleaning fluids
Lamps
Batteries
Under California law, universal waste also includes electronic devices, CRTs and CRT glass, and non-empty aerosol cans, whether partially full or full.
Why Proper Management Is Important
Although much of the non-medical waste that hospitals generate can be disposed of regularly, it's important to have a strategy in place to do so responsibly. Irresponsible management of solid waste can lead to the mixing of hazardous and non-hazardous waste products.
For example, a disorganized waste removal system often allows recyclable materials to pass into landfills. Hospitals can avoid these wasteful practices with a systematic approach to non-medical waste removal.
One of these approaches is by implementing recycling initiatives in your hospital that diverts recyclable materials. Items like newspaper and a wide range of plastics easily can be reused if sent to the right facility.
Every pound of recycled materials is a pound not sent to landfills. Try organizing recycling awareness programs for employees, and likewise, designate recycling bins in areas of the hospital that inspire employees to think twice when tossing their trash.
Mismanagement also is common when it comes to properly disposing of universal waste in hospitals. In fact, improper management of mercury is one of the most common hazardous waste violations found in hospitals.
Examples of items that include mercury are:
Fluorescent bulbs
Sphygmomanometers
Thermostats
As federal hazardous waste regulations continue to evolve that can lead to costly violations, and public perception is at an all time critical level, it's important for a hospital to properly handle its waste, medical and non-medical.
What Services Are Available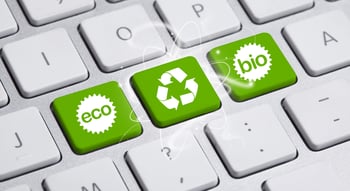 Working with a professional waste handler can help ensure your non-medical waste is properly sorted and any contaminants remain out of landfills.
It's important, however, to work with a company that has extensive experience in hospital waste removal, since no one medical facility is exactly the same as another.
An experienced waste handler will:
Simplify recycling programs in place by employing waste removal professionals who can sort recyclables and other waste.
Verify whether a waste requires a manifest, and that all proper paperwork is filled out.
Develop a contingency plan that outlines a course of action should the release of hazardous waste substances occur and could threaten patients or staff (such as the spilling of cleaning chemicals or exposure to mercury).
A certified waste handler also will help you stay on top of the latest state and federal regulations. Only following federal laws can be a costly mistake, resulting in fines and penalties in the court of public opinion.
If your facility is located in California, for example, you must follow the state's Mandatory Organic Waste Recycling law (AB 1826), which requires companies to arrange recycling services based on the amount of organic waste it generates. Hospitals must follow this regulation as a public entity.
Bottom Line
While hospitals are known for their generation of medical waste, from sharps to medications, they are also a large generator of non-medical waste.
Companies that specialize in non-medical waste removal from hospitals have an in-depth knowledge of rules and regulations, which helps ensure you meet all requirements regarding waste management.
Other benefits include:
Increased cost efficiency
Increased time efficiency
Met requirements for licenses and regulations
Have more questions? Talk to a trained and certified professional waste management company about how it can maximize your hospital's waste removal while limiting your liability.