There is growing pressure on U.S. Environmental Regulators by "Green Activists" and "Watchdog Groups" to actively enforce hazardous waste laws and pursue hazardous waste violators. As a result, businesses are finding themselves caught squarely in the middle of this fight to protect our environment.
With the regulatory environment becoming increasingly difficult, it is crucial that companies understand their responsibilities and the potential consequences of trying to skirt hazardous waste laws.
From this week's news cycle: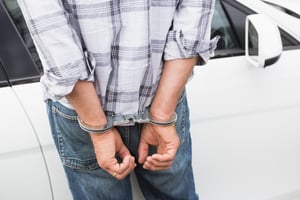 An Ohio resident has been sentenced in U.S. District Court in Elkins for improperly disposing of soil with a high concentration of lead.
U.S. Attorney William J. Ihlenfeld II said Brian Lee Cobb, 49, was sentenced to 24 months in prison plus three years of supervised release for transporting hazardous waste without a manifest and concealment of a material fact.
Authorities say Cobb transported and disposed of the soil without the appropriate manifest identifying it as hazardous waste even though he knew it was contaminated with lead. He also lied to environmental officials investigating the case, they said.
"Cobb allowed the illegal transportation of hazardous waste with no regard for the dangers it posed," said David G. McLeod, Jr., Special Agent in Charge of EPA's criminal enforcement program for the Mid Atlantic. "False statements seriously weaken the integrity of the entire system. Today's sentencing demonstrates that those who refuse to comply with the law, putting the public and the environment at risk, will be vigorously prosecuted."
He was sentenced by Chief Judge John Preston Bailey. This case was prosecuted by Assistant U.S. Attorney David J. Perri and Special Assistant U.S. Attorney Perry McDaniel and investigated by the Environmental Protection Agency. (Source: The State Journal)
The case above highlights an increasing trend in prosecuting cases involving illegal dumping and the legal tactics that prosecutors are using to make their cases. Prosecutors used the lack of an appropriate hazardous waste manifest identifying the load as hazardous waste as their proof that Cobb was willfully violating the law.
Failing to fill out or improperly filling out a hazardous waste manifest is one of the most common sources of regulatory infraction, and a major source of fines. This is one of the first things that a regulator will ask for during an inspection, and the source of headaches for business owners.
If you are confused about how to properly fill out your hazardous waste manifest, please refer to this post on "What Is a Hazardous Waste Manifest & What Do You Do With It?"
Don't try and skirt the law. EPA and DTSC are getting tough on violators, losing your business, your livelihood and your freedom just is not worth the dollars that you may save on illegally dumping your waste.