For years, our obsession with the latest gadget has led us to produce massive amounts of electronic waste (e-waste), especially during the smartphone explosion.
Reports from the last few years indicate that device purchasing took a serious downturn in 2016, but as a species we still generate massive amounts of electronic waste in the form of computers, appliances and more.
In fact, the United States tosses 9.4 million tons of electronics every year. Sadly, though, only 12.5 percent of all e-waste is recycled. Whether or not you're a hazardous waste expert already, you doubtless already know e-waste isn't supposed to go straight into the trash.
Most people are aware of this, but they're not really sure what the alternative is. The options are limited and well-concealed, and it can seem as though you need a private detective license to find the answers on your own.
Here's a comprehensive guide on how to recycle electronic waste. And, next time you need to get rid of your latest iPhone or Galaxy, you'll know exactly what to do with it.
The Definition of Electronic Waste
Electronics waste, also referred as e-waste, describes "electronic products nearing the end of their 'useful life.'" But, "Many of these products can be reused, refurbished, or recycled."
E-waste includes a huge variety of electronic devices, including:
Large appliances such as dishwashers and refrigerators
Small appliances such as toasters and coffee makers
Computers
Televisions
Stereo equipment
Lighting equipment and bulbs
Power tools
Toys and sports equipment with electronic components
Medical equipment systems
Printers, scanners and photocopiers
Personal care devices, such as electric toothbrushes and blowdryers
While many people don't know what to do with these items other than take them to the dump, they are in fact quite dangerous if just tossed into the municipal waste stream.
The Dangers Accompanying E-Waste
Improper or incomplete waste disposal creates a huge environmental burden. It affects air, soil, water and wildlife, not to mention human health. That means trash in waterways and green spaces, cancer for animals and humans, species extinction, poisonous algae blooms and more.
Plus, failing to recycle is a huge waste of resources.
"Recycling one million laptops saves the energy equivalent to the electricity used by 3,657 U.S. homes in a year," says Earth911, citing EPA studies. "For every one million cell phones that are recycled, the EPA states that 35,274 pounds of copper, 772 pounds of silver, 75 pounds of gold and 33 pounds of palladium can be recovered."
Unfortunately, many people mistakenly believe that as long as they get something into a landfill, they've done their part and contained the dangers.
Sadly, that's not true. Even more distressingly, its not enough to hand it off to recyclers either.
The Hazards of Improper E-Waste Recycling
Many so-called recyclers actually ship the waste off to other countries, rather than processing it themselves. Those countries, however, have much lower safety and environmental standards.
"Globally, e-waste is the most traded hazardous waste on the planet,"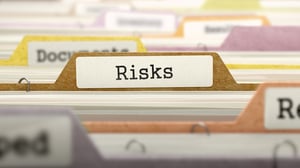 Jim Puckett, the executive director of the Basel Action Network (BAN), told Mashable. "It's very crude, very damaging to human health, [this] so-called 'recycling,' They are trying to get commodities like steel, but they're not taking care to do it properly."
"Primitive recycling techniques such as burning cables for retaining the inherent copper expose both adult and child workers as well as their families to a range of hazardous substances," the World Health Organization adds. "E-waste-connected health risks may result from direct contact with harmful materials such as lead, cadmium, chromium, brominated flame retardants or polychlorinated biphenyls (PCBs), from inhalation of toxic fumes, as well as from accumulation of chemicals in soil, water and food."
Knowing this, it's an absolute must to put your e-waste into the hands of responsible recyclers. Luckily, with the right tips, you can.
Basic Electronic Recycling Tips
So, ready to recycle the right way? Here's a quick guide for consumers:
1. Erase data on any devices that store it.
2. See if you can donate an object for reuse before recycling. For instance, you might send a laptop to your child's school.
3. Place anything leaking in a container with absorbent materials, such as kitty litter.
4. Place anything broken, such as fluorescent bulbs, in a separate bag or box.
5. Check to see whether your city is a certified E-Steward, and if so, schedule a pickup or make a drop off with them.
6. If they're not, find a certified E-Steward using this tool.
7. Check specific companies to see if they allow you to recycle with them, but again, check for E-Steward status, and avoid them if they don't have it.
8. Research drives or drop offs for special items not accepted by municipalities, such as Christmas lights, and mail them in.
9. Bring your kids in on your recycling efforts, so they learn young to keep e-waste out of the trash.
If you are a business with electronic waste, it is important to find a hazardous waste disposal company that can set up regular pickups and dispose of it properly.