Finding an appropriate place to drop off your unwanted electronics is an important step in ensuring your waste doesn't harm the environment - and ensuring you don't break any waste disposal laws.
Locating electronic waste disposal sites can be more complicated than you may think, however, since each disposal site may have its own set of requirements.
Each year in the United States, more than 9 million tons of electronic equipment are tossed. Globally, that number reaches a staggering 50 million tons.
Everyday electronics like televisions and cell phones partly comprise these totals, while in the business sector, common types of e-waste include:
Computer monitors and towers
Printers
Circuit boards
Servers
Lab equipment
Power supply units
Lamps
Tablets
In the state of California, it is illegal to dispose of these items with other garbage. Residents and businesses should not dispose of unwanted electronics in their recycling containers either, as e-waste requires a special type of recycling service.
Although these disposal requirements can make it difficult for businesses to quickly discard their electronics that have reached the end of their useful life, California is home to several organizations that help make the process of e-waste recycling easier. Here are a couple ways to find electronic waste disposal sites near you.
Search The Internet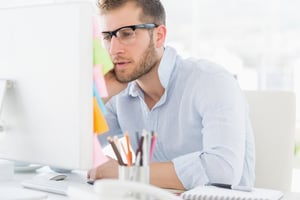 Though a simple Google search for electronic waste disposal sites will net some returns, several California government sites offer searchable databases, making the hunt for a disposal site more productive.
California's Department of Resources Recycling and Recovery, otherwise known as CalRecycle, provides a directory on its website that includes companies and organizations that participate in the Covered Electronic Waste Recovery and Recycling Program.
Users can search by county or city, or by entering an address to locate drop off sites nearby. Once you locate a facility near your place of business or residence, you can click on a link to view contact information.
Unfortunately, this site does not provide a list of items the facility accepts. For example, while it may accept computer monitors, it may not accept larger electronics like appliances. You will need to call the facility using the provided contact information to get updated hours and any associated charges with drop offs.
This information can also be accessed through the city of San Diego approved recyclers page, which provides additional information about how to handle e-waste. It's important to note that the city's Household Hazardous Waste Transfer Facility DOES NOT take e-waste.
Explore City Sites
Los Angeles Sanitation (LASAN) regularly holds collection events that allows both city and county residents to safely dispose of their e-waste. This same program also provides S.A.F.E. Centers (Solvents, Automotive, Flammables and Electronics) that serve as permanent collection sites.
While permanent collection sites and popup city events can be great resources to unload unwanted electronics, they may have limits as to the number of electronics you can dispose of at one time.
LASAN, for example, does not accept business or commercial waste, so unloading an entire office floor or computer monitors won't be possible at a disposal site such as this. However, if you run your business out of your home and are not replacing an entire fleet of computers with updated versions, this may be an option for you.
It's also important to note that California law places a limit on the amount of waste you are legally allowed to transport to a collection site. The law states you cannot transport over 125 pounds of hazardous waste to a site.
Partner With Waste Disposal Company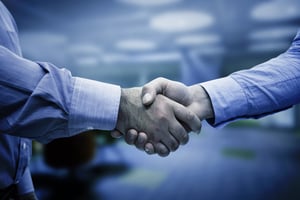 Partnering with a waste disposal company that specializes in electronic waste reduces your burden since the disposal company already has a list of waste disposal sites that accept your particular type of waste.
E-waste disposal companies are especially beneficial for businesses and corporations that either routinely generate e-waste or have a large number of electronics that must be disposed of properly.
A waste disposal company certified in safe electronic waste removal not only will dispose of the waste, it will transport the waste to a disposal site.
Other benefits include:
More accepted items: A certified company may be able to accept items that many drop-off disposal sites do not. These include spent batteries and mercury-containing thermostats.
Ongoing waste management: If you regularly generate waste, a reputable disposal company can help you set up a routine schedule for waste disposal and ensure you are meeting any storage regulations onsite.
Clarification on what is e-waste: It can be difficult to know what exactly is e-waste versus waste that can be discarded with other trash. Aluminum, for example, is often found in most electronics goods and is not hazardous. Mercury, often found in computer monitors, is hazardous, however.
One should never try to separate non-hazardous and hazardous materials from each other. Only professionals with proper training in e-waste disposal should, and an electronic waste disposal company can help you determine whether this course of action would be beneficial for your company and meet state and federal laws.
A Quick Note
Once you secure an electronic waste disposal site - either on your own or through a reputable e-waste disposal company - you are on your way to legally and responsibly discarding electronic devices you no longer need or want.
However, before you hand off your e-waste, it's critical that you remove any sensitive data. Many disposal sites require this final step before drop off for your own protection.
Deleting files won't necessarily remove the data, so it's important to work with a software professional who can help you clean off a drive and protect yourself or your company from data thieves.