Dental practices and laboratories are accustomed to working with hazardous substances.
Whether it's dental amalgams used for fillings or developer chemicals used in x-rays, hazardous chemicals are often needed to provide the best care to patients. In dental offices that have direct contact with patients, additional hazardous waste is generated, such as bloodborne pathogens and disinfectants.
But, what happens to those substances once they are no longer needed can impact a far larger section of the population. If your dental office or laboratory generates hazardous waste, it's critical to have a hazardous waste disposal plan in place that includes working with an experienced dental hazardous waste disposal company.
Having a waste management plan that does not include the proper storage and handling that hazardous waste requires can be costly in more ways than one. Here's how the wrong dental hazardous waste disposal plan can cost you, and what you can do to correctly correct it.
Steep Fines
While hospitals, manufacturing facilities and larger laboratories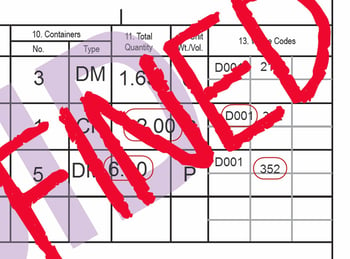 often get the most press for OSHA violations, smaller dental offices and labs should never think they are immune to storage and disposal penalties.
In 20173, the Occupational Safety and Health Administration cited MD Dental Center PC in Washington, D.C., for 26 violations. An inspection of the facility found that there was a substantial probability that harm could occur to employees.
These allegations included not having an adequate hazard communication program and training in place, improperly labeling chemicals and not maintaining material safety data sheets for chemicals that were used on site.
The result … OSHA proposed $61,600 in penalties.
Dental offices must follow strict federal, state and local regulations when it comes to the handling and disposal of their hazardous waste. These regulations include those set forth by the Resource Conservation and Recovery Act (RCRA).
Keep in mind that where you operate often dictates the laws you must follow. For example, certain waste generated by Small and Large Quantity Generators of RCRA waste that do not meet the federal definition of hazardous waste may still be regulated under the California Medical Waste Management Act.
The state also has some of the most strict e-waste laws on the books … an often overlooked hazardous waste generated in dental facilities. It's important that your facility properly disposes of any electronic waste that is no longer functional or needed in order to avoid costly fines.
An experienced dental waste disposal expert can help differentiate which types of dental waste are regulated to ensure you meet all disposal laws.
Other Blows To Your Budget
In addition to fines, your dental practice can face other blows to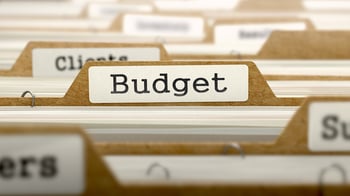 your budget. You may suddenly become a risk to your insurance company and face higher insurance premiums.
If an accident does occur due to the improper disposal or storage of your dental waste, and your employees or members of the public are injured, you could face substantial lawsuits or workers compensation claims.
Keep in mind that managing your waste inefficiently may seem less costly in the short term, but any mistakes that are the result of these inefficiencies will be costly in the long run to fix.
A Black Eye To Your Public Image
Dental offices are just like any other business … they rely on positive reviews and good word of mouth in order to grow. Dental laboratories and manufacturers of dental products rely on a positive image in the industry as well to expand and garner more business.
The last thing you want or need is to tarnish your reputation in the public eye. No scenario that involves the improper storage and disposal of your dental waste is positive for your image, whether it's simply being fined for not following the law, or worse, an accident involving the waste that you generate.
How To Correct Your Waste Disposal Plan
Every company's needs are different. While dental waste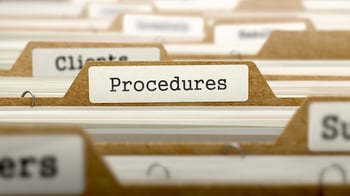 management often involves toxic materials, there are many different waste streams that can fall under the label of being hazardous.
In addition to toxic chemicals, another common waste stream found in dental facilities is biomedical wastes. These include blood-saturated dental-gauze, swabs and compresses. Sharps are typically used as well in dental offices and should be handled appropriately to ensure no one is inadvertently stabbed by these potentially infectious items.
To best handle each of these waste streams, it's important to work with an experienced waste disposal company.
Hazardous waste disposal companies that are certified in handling medical dental waste can offer many benefits. Not only will they find a facility that will accept your particular type of waste, they will dispose of it ensuring you meet all cradle to grave requirements.
The best disposal companies will also stay on top of changing industry conditions and regulations, saving you the time and effort and allowing you to focus on the daily operations of your dental office.
The best waste disposal companies will offer additional benefits as well to help you improve your waste disposal plan, such as:
Identification of wastes using sampling and testing methods
Prompt pickups and scheduled pickups for regularly generated waste
Help with labeling and choosing the right containers for your waste
What else should you look for in a hazardous waste disposal company?
In California, the waste disposal company should be licensed and listed with the California Department of Public Health if it is transporting regulated medical waste.
The vendor should have specific experience dealing with the type of hazardous waste that your facility generates.
Customer service should be a priority to ensure you receive the highest level of service.
A company should offer proof that it is compliant, providing licenses and permits, as well as proof that personnel are properly trained.
The best hazardous waste disposal companies will also offer a walk-through program. This type of program offers your business the opportunity for an expert in dental waste management to evaluate your company and offer any insights into needed areas of focus, such as:
Waste storage evaluation
Emergency readiness
Hazardous materials evaluation
This type of evaluation will give you confidence that the disposal company you are partnering with has your best interest in mind and can develop a customized plan based on your specific needs in order to ensure compliance.