The mismanagement of hazardous waste can have catastrophic effects on small businesses. Take it from Gallo Glass Company, a California-based glass company that was cited by the DTSC (Department of Toxic Substances Control) for using hazardous waste in wine bottles.
The complaint against Gallo Glass Company alleges that contaminated dust generated by air pollution equipment was illegally introduced into the manufacture of wine bottles. This dust contained selenium, cadmium, arsenic, and lead, and is considered a hazardous waste under California law.
You can view the DTSC's official complaint against Gallo here:
Gallo Glass Company claims that it was recycling the waste by adding it to materials fed into furnaces and heated to create molten glass; this molten glass was then used to make wine bottles. The official complaint filed in Alameda County Superior Court alleges that Gallo Glass Company failed to show that its practices qualify as recycling under state law. The complaint also states that Gallo didn't comply with requirements for legitimate recycling and that Gallo improperly stored enough hazardous waste dust that it posed a potential public health risk.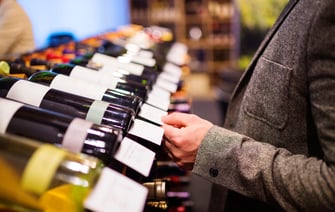 And that's not all. DTSC's complaint against Gallo also cites violations regarding the illegal storage and treatment of used oil, failure to reduce releases of hazardous waste into the environment, personnel training problems, and failure to notify the DTSC regarding fires that occurred on multiple occasions.
These allegations led to fines and civil penalties, which take quite a toll on businesses like Gallo. Smaller hazardous waste producing companies like Gallo often don't have a solid knowledge base of all of the federal and state regulations that influence the way hazardous waste must be handled to avoid such fines and civil penalties. With people multi-tasking as they do in small businesses, changing regulations can easily slip through the cracks, and before you know it, you're faced with complaints filed by the Attorney General's Office.
The simplest answer to this problem is to work with a hazardous waste company that can help you to navigate the confusing and ever-changing regulations under which you must operate. Working with such a company can help you in the following ways:
Streamline the Process
Handling hazardous waste can be complicated and resource-consuming, especially when you're not exactly sure what's required of you. When you turn these matters over to experts, you'll find that the process can be streamlined, saving your company time and precious resources.
Reduce Your Costs
Instead of installing systems and hiring personnel who can manage your hazardous waste in-house, reduce your costs by using the services of a hazard waste company. You won't have to worry about keeping up with the latest State and Federal requirements, and if you shop your hazardous waste list you'll enjoy the benefits of knowing you are getting the ebst price for your disposal needs.
Stay Compliant
It's not easy to keep up with state and federal regulations regarding hazardous waste. These regulations change frequently, and when you're running a business, you have many more pressing details to attend to besides reading legislative updates. Let the experts worry about whether or not you're compliant so you can stay focused on the important tasks of running your company.
As you can see from the Gallo Glass Company's experiences, hazardous waste violations can take a serious toll on your company. Avoid the problems by working with a hazardous waste company to streamline your processes, reduce your costs, and stay compliant with federal and state regulations.