In case you missed it, the state of California went public with a first list of consumer products that will need to be reformulated or face the possibility of being banned for sale in the state.
Under the state's landmark Green Chemistry Initiative, first reported late last year, the California Department of Toxic Substances Control (DTSC) published its initial list of "Proposed Priority Products for its Safer Consumer Products Program."
The first three candidates were identified on March 13, 2014 and include:
Children's foam-padded sleeping products containing TDCPP.
Spray polyurethane foam systems containing unreacted diisocyanatos CQ, an insulation that can cause severe asthma for installers, including do-it-yourselfers, when still wet.
Strippers and surface cleaners with methylene chloride, used to remove old paint and varnish. It is linked to cancer and many other health problems.
As a result of the March 13th announcement, manufacturers are now required to notify the state if they make a product containing one of these identified hazardous chemicals. Manufacturers over the next 18 months are required to conduct an "alternatives analysis," in which they seek less toxic ingredients for products of concern to come up with safer alternatives.
"The new program -- the first of its kind in the world -- "requires manufacturers to answer the question: Is it necessary to make my product with the toxic chemical in it?" said Debbie Raphael, director of the Department of Toxic Substances Control." (Source: Los Angeles Times)
Reactions to the Announcement Were Mixed
Environmentalists welcomed the state's action, particularly the focus on sleeping mats. "Many companies are voluntarily moving away from hazardous materials, but ultimately legal requirements are essential to ensure that all products are safe and all businesses are competing on a level playing field," said Michael Green, executive director of the Center for Environmental Health in Oakland.
The American Chemistry Council, a Washington trade group, issued this reaction to the DTSC announcement: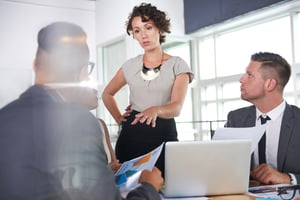 "Today's announcement is the first step in a new and, until now, untested regulatory and scientific analysis process designed to determine a product's risk to consumers and the viability of alternatives. Being included on this list does not mean that the state has determined there is a risk of harm posed by the use of these products.
"We share the goal of chemical safety but are disappointed that today's announcement included products that are already being actively evaluated by the U.S. Environmental Protection Agency (EPA). Rather than duplicating ongoing federal safety assessments, we urge DTSC to incorporate science-based information from existing sources, including EPA and other authoritative bodies, in order to avoid conflict, gain synergies, minimize costs and maximize benefits.
This Is Just The First Step
State environmental-protection officials are using the Green Chemistry Initiative as a systematic approach to reducing the exposure of consumers to harmful chemicals. Regulators drew up a list of 1,100 identified chemicals and in this latest step identified families of products, starting with the sleeping mats, foam insulation and paint strippers to begin the process of changing the chemical makeup to make the products safer.
It is expected that regulators will analyze and make rulings on three to five types of products each year. Other consumer products in the crosshairs as stated by DTSC Director Debbie Raphael include:
Nail polish which contains toluene
Carpet adhesive with formaldehyde
Fluorescent lights manufactured with mercury
The full impact and effectiveness of the Green Chemistry Initiative will not be known for some time, however the impact is sure to affect the cost of doing business in California.
What are your thoughts on the new initiative? Enter them below.