Does Your Packaging Company Have This Crisis?
The United States packaging industry has a major problem that needs to be addressed in the coming years; a shortage of skilled manufacturing employees. The current average age for a skilled manufacturing employee is 56 years old which means that in the coming 10 years the manufacturing and packaging industry will have a mass exodus of skilled workers.
The problem is already starting to rear its ugly head as a recent Businessweek.com article indicates that there are currently 600,000 U.S. manufacturing jobs that remain unfilled due to a lack of trained workers. (Source: Businessweek.com). It is predicted that in the coming years this gap will continue to widen.
With unemployment continuing to be a problem particularly among the young, the question to ask is why aren't more people turning to the manufacturing sector for skilled jobs?
Perception Problem
The opportunity exists now for the manufacturing and packaging industry to transition their workforce to qualified younger employees; however the problem facing the industry is that those workers do not presently exist. A challenge facing U.S. manufacturers is the perception or stigma of the industry.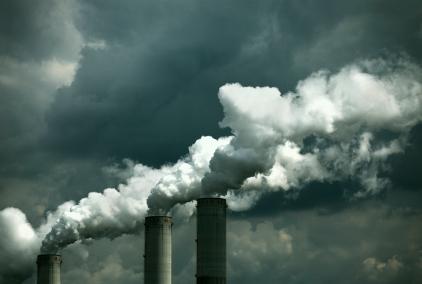 "It starts with perception. I think many people have a negative view toward manufacturing. All they see are dirty jobs, tall smoke stacks, and hot factories. While at one time that was true, those stereotypes are decades old, and anyone who's been inside a manufacturing facility knows it's an environment filled with cutting-edge technology that requires skill and training to work. But that's part of the problem—people don't know what it's like because they've never been inside a plant. Those antiquated, negative perceptions are hampering the recruiting efforts of young people into the industry, and they need to be changed." (Source: Packaging World)
Engaging students
In the coming years the manufacturing sector is going to need to shatter these old stereotypes and get young people excited about the career opportunities and exciting technological advances occurring in facilities across the country. A solution to this issue will be for manufacturers and packaging companies to engage with students in STEM (Science, Technology, Engineering and Mathematics) curriculum. STEM is the foundation that these students will need to pursue a career in high-tech careers such as manufacturing, packaging or engineering.
Companies would be wise to find opportunities to get involved with programs like the VEX Robotics Competitions or Project Lead the Way.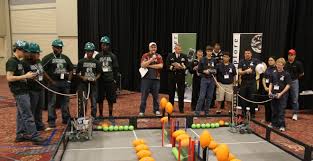 The Vex Robotics Competition is a robotics competition utilizing the VEX robotics platform. Teams of elementary, middle school and high school students build and program robots to complete a task revealed at the previous year's world championship.
Project Lead the Way is a non-profit organization that designs rigorous and innovative science, technology, engineering and mathematics curricular programs taught in middle and high schools across the country.
"Teachers at participating schools receive extra instruction and become certified to facilitate the curriculum. Today, more than 4,700 schools in all 50 states are offering Project Lead the Way courses. The results seem to be paying dividends as, according to its website, students completing these classes are studying engineering and technology at five to 10 times the average rate of their peers. Furthermore, on average, about 80 percent of participating high school seniors say they plan to study engineering, technology or computer sciences in college, compared to the national average of 32 percent." (Source: Packaging World)
Organizations like Project Lead the Way and the Vex Robotics Competitions are great resources to engage with future generations of Americans that can transition into skilled manufacturing careers. Getting our youth involved with STEM at early ages will help to bridge the skills gap that presently exists. The time is now for packaging and manufacturing companies to get involved and open their companies to our future workforce to change the old perceptions.
Let us know how your company is responding to the challenges that you are facing with the aging skilled workforce.