Unauthorized Sale of Your Product Degrades Your Brand
Hazardous Waste and Certified Product Disposal
Hazardous waste laws mandate certified product disposal of any goods whose components or ingredients have become contaminated, passed their expiration dates or have been otherwise corrupted. We often think of products like refrigerators or IT-equipment, whose coolants or components are hazardous to human health and the environment.

However, many other seemingly harmless products, such as cosmetics and pet foods, are potentially damaging to people, animals and local ecosystems if inappropriately disposed. Firms found to have disregarded product disposal regulations not only damage the environment, but also their own reputations among consumers in the marketplace, placing their prospects of future profits in question.
Grey Market
The grey market is comprised of unauthorized sales of products either designated for disposal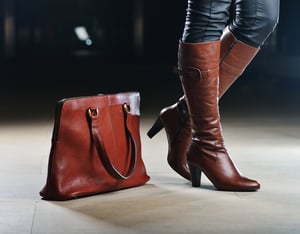 because their quality has become compromised or a newer model/version has been offered to consumers. Grey market goods may also be 'knock-offs' of original goods, lower quality copies. The grey market thrives because it offers deep discounts for second-hand, counterfeit or expired goods passed-off to consumers as new and authentic.
While the grey market affects many industries, including automobiles, consumer products, pharmaceuticals, fashion accessories, and others, a study by KPMG3 confirms that computers and related products are among the industry sectors most affected by grey market activity, and information technology products valued at as much as US$40 billion in sales are passing through the grey market annually.
The practice is so widespread that certified products that are hazardous or otherwise unreliable have ended up on places like EBay, or other similar retail or auction sites whose commercial reputations are otherwise trustworthy and sound. Such has been the case, for instance, with cosmetics sold by StrawberryNet and Cosmetics Warehouse, composed of outdated formulas whose application was hazardous to wearers' complexions and health.
These are not isolated incidents. They result precisely because manufacturers do not exercise suitable care when selecting a certified product disposal company to dispose of their outdated or damaged goods.
Brand Degradation
Apart from losing significant profits from the grey market, brand degradation can result because your supposedly discarded products are appearing in places with substantial discounts, resulting in consumer expectations of lower prices for that product and an
unwillingness to pay for the real thing at the real retail price. The practice of using your products on the grey market usually leads to the devaluation of your brand and product, affecting your bottom line long-term.
In such cases, the product disposal company that you contracted with to dispose of your products is undoubtedly at fault, and legally liable, for the unauthorized sale of your goods earmarked for appropriate disposal as hazardous waste. However, it remains your firm's obligation to ensure that the disposal company you hire meets all the designated regulatory standards. Doing so protects you ethically, as well as legally, while sustaining a reliable strategy for future profitability.
Maintaining the Bottom Line
A new research study by KPMG3 shows that grey market products pose a serious challenge to information technology manufacturers and their authorized distributors. The study reveals that IT manufacturers are collectively losing up to US$5 billion in profits annually. However, the affects of grey market products are reaching virtually all manufacturers.
Maintaining and improving your profit structure is a primary enterprise strategy. The negative impact of brand degradation emerging from grey market products and the illegal disposal of hazardous wastes, threatens your bottom line as much as it endangers your brand's image and the environment. The harmful effects of improper product disposal further increases when:
Your outdated or hazardous products are actually sold to consumers for their personal use. This was the case with the cosmetics sold by StrawberryNet/Cosmetics Warehouse or the recent resale of one million unusable Kimberly-Clark tampons by Balcones Recycling, K-C's formerly trusted disposal agent. (Balcones Recycling has denied any wrong doing. See the story here)

Hazardous products -- IT-equipment, refrigerators -- are shipped to landfills, where their components leak into the surrounding ecosystems.
In the case of products whose contamination or corruption has rendered them hazardous, evidence indicates:
Certified product destruction (CPD) under the watchful eyes of your own corporate representative is the best option for your firm. (Get your hazardous waste disposal company to take videos or pictures of the actual disposal.)

A reputable CPD company should authenticate the lawful termination of the selected products according to current State and Federal regulations.
Following these procedures will limit your liability, increase your bottom line and significantly reduce any brand degradation. Ensuring the disposal company you choose is reputable and can provide solid evidence that your product has been disposed of appropriately, will alleviate many of the problems mentioned here and sustain your profitability.