The cameras are rolling, tempers are flaring, the governor is weighing in, and the California Department of Toxic Substances Control (DTSC) is in the spotlight for all of the wrong reasons.
The cleanup of the Exide Technologies battery recycling plant in Vernon, California requiring more than $176 million in public funds and subsequent delays in completing the project has become a public relations nightmare for DTSC.
One of the main issues DTSC is facing is the allegation that the agency allowed Exide to operate with only a temporary permit and outdated air pollution controls for 30 years, despite repeated air-quality and hazardous-waste violations. As a result, the plant may have contaminated as many as 10,000 homes within an area of 1.7 miles.
DTSC is dealing with allegations that it has largely ignored the soil pollution caused by Exide and is facing up to just how much damage the recycler has caused in the surrounding communities.
DTSC's response to the scrutiny of the Exide case is to step up enforcement activities and all California industrial companies must be on alert.
DTSC Steps Up Enforcement of New Target
While DTSC wrestles with the management of the most expensive cleanup process in state history, the regulatory agency has a new target in its sights.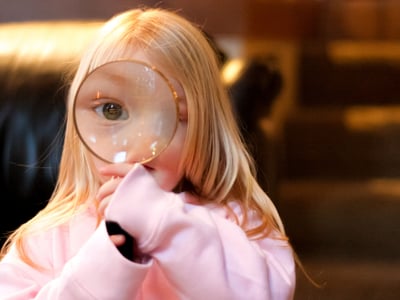 The Department began an enhanced hazardous waste investigation earlier this year of a second battery recycling plant located in the City of Industry operated by Quemetco.
Preliminary investigative activities included soil sample in roads, thoroughfares, a creek bed and up to 300 home near the facility to test the release of toxic substances all paid for by the company.
As of late July samples were completed at 200 locations within the industrial and commercial areas closest to the plant, 10 samples were deemed hazardous, according to the DTSC.
Testing of 75 soil samples from front and backyards of homes have shown elevated levels of hazardous elements but nothing has reached a point of concern, said Joe Diaz, DTSC project manager, on July 7.
In addition to soil testing, DTSC stepped up enforcement last week by ordering repairs to a hole in a hazardous waste storage area containing lead and other toxic waste.
The lead-smelter, located at 720 S. 7th Street near homes in La Puente and Avocado Heights, was given seven days to remove all stored hazardous waste from the waste containment building and install a system that can detect leaks before they happen.
According to the San Gabriel Valley Tribune, Quemetco has seven days to "seal any gaps under the doors to prevent any release of hazardous waste," according to the order.
In a response, Quemetco said it will appeal the enforcement order and continue operating. It is working with the state environmental agency to respond to all issues raised, the company replied.
"The allegations by DTSC concern a building that has been certified as being in compliance with California's strict regulatory requirements since 1993 and has been inspected by the DTSC virtually every year since," wrote Dan Kramer, a Quemetco spokesperson.
Don't Be a Cautionary Tale
It's evident from the latest enforcement activities involving Quemetco that the DTSC is taking a zero tolerance posture with this new investigation. Even though the recycler has passed inspections in the past, new inspections are returning a different outcome now, and it looks like the financial costs will be significant.
The financial costs include the cost of testing, repairs, legal guidance and potential fines down the road.
Hard to quantify right now, but no less significant is the ongoing damage to the company's image by the constant reporting in the local news and the constant comparisons to Exide which may impact future customers not wanting to do business with another company that has been labeled a serial polluter.
The news coverage is staggering, and in the court of public opinion it's guilty until proven innocent.
Expect a long and drawn out process for Quemetco.
Can your company stand up to this level of scrutiny?
Now more than ever If you are a business in California that works with hazardous materials, it is imperative that you review your operations.
California is a challenging state in which to operate, in terms of regulatory compliance, and ever-changing environmental law.
As a result of Exide as evidenced by Quemetco, DTSC is likely to be tougher on inspections and more aggressive in its enforcement activities.
One of the best ways to protect your company is by participating in a Hazardous Waste Walk-Through with a properly licensed and experienced hazardous waste disposal company.
Experienced technicians who are current on current state and federal laws can pinpoint areas of concern and determine cost effective and simple fixes that can help you to avoid the type of public scrutiny, financial disaster and damage to the local community that is plaguing Exide Technologies and Quemetco.
Don't Be the Next Company Being Labeled a Toxic Polluter.
Image: Photo by CJ Anderson / CC BY